Speech
'Computer literacy is as essential as literacy itself'
Transcript of a speech by Scott Furssedonn-Wood, British Deputy High Commissioner Kolkata at the inauguration of an e-learning centre at Dara Village, Joynagar, 16 December 2014.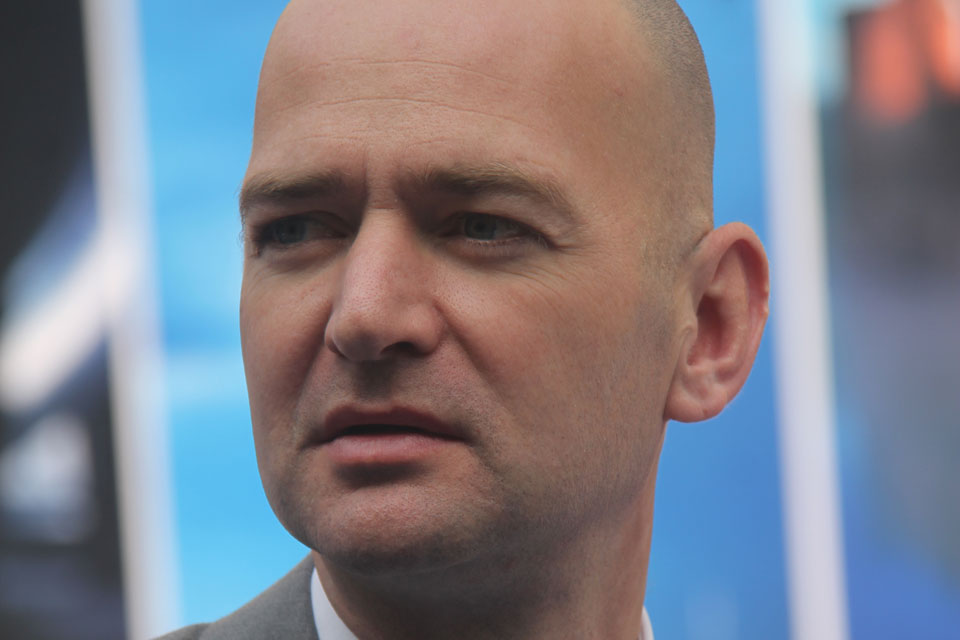 Distinguished Guests on the dias, ladies and gentlemen, friends
I am truly delighted to be here today and thank you for your warm welcome. I arrived in India over a year ago and have been lucky enough to travel around most of the thirteen states in which I represent the United Kingdom. But until now, I have not really had the opportunity to visit rural Bengal. Something which I very much wanted to do. So you will understand that being here today is very special for me and my wife.
What makes it even more wonderful is that we are here today to see the work being done by Pragati Sangha at Dara village to improve the lives of people here and to open the e-literacy centre for women.
The British Deputy High Commission's relationship with you and Pragati Sangha goes back for many years. We were delighted to provide a grant in 2006 to help improve income generation and quality of life here and some surrounding villages. We provided funds to excavate 30 ponds so that farmers could store water and have multi-cropping on their fields as well as grow vegetables and use the ponds for pisciculture. We also sunk two deep tubewells to augment drinking water supply for the beneficiaries. I am told that Bengal went through severe drought conditions that year and the tubewells helped people here a great deal.
While these are small projects, often in life it is the small interventions that make big differences. I am told the ponds helped farmers increase their annual income by as much as 300 percent . Now that is something to be proud of. What is more, the excellent work done by Pragati Sangha and the success of the ponds project did not go unnoticed. ONGC saw the success and gave funding for an additional 55 ponds in various villages in this area while other companies and charities rewarded the success of Pragati Sangha by funding infrastructure, proving toilets and drinking water facilities. This is really commendable. I look forward to meeting many of you who have benefited from the earlier project and seeing your fields later today.
I understand that, until very recently, there was no proper electricity supply here. When electricity finally reached this area, Pragati Sangha asked us to be their partner in a project to set up an e-learning and communication centre to train underprivileged women to use modern technology and electronic facilities. The idea was to develop their skills, give them greater access to information and build their knowledge about their rights.
We thought this was an excellent project. In today's world, access to computer technology and to the internet is an essential means of connecting and empowering people. Computer literacy is becoming as essential as literacy itself – both in terms of a person's ability to compete in the workplace, and in terms of their ability to access services and be fully empowered in society.
This centre that Pragati Sangha has put in place will give young women and children of Dara a first orientation with computers. It will then introduce a six-month course to give participants a basic knowledge of computers and the use of essential software. But, more than this, it will show people how technology can contribute to their social upliftment, give them access to knowledge and help them understand their rights.
Even though the centre is not yet fully operational, I was delighted to learn that 127 people have already signed up for training. I was also proud to learn that our initiative has led to other organisations coming forward to expand the project in the future. While the centre was to start with five computers, Pragati Sangha has already received two additional machines and two new ones are being given by an organisation later this month. In fact, even before the centre opens, Pragati Sangha is thinking of doubling its resource capacity. This may well be welcome news for some of the young men here, who I am sure will also benefit from access to computer literacy programmes.
I look forward to meeting and talking with the young people who have signed up for the computer literacy programme and I wish you all the very best.
Thank you.
Published 17 December 2014