Oral statement to Parliament
Community Learning Champions: Making the Big Society real
Hello everyone. It's a great pleasure for me to be here today. I must begin by expressing thanks on behalf of us all to NIACE, Martin Yarnit…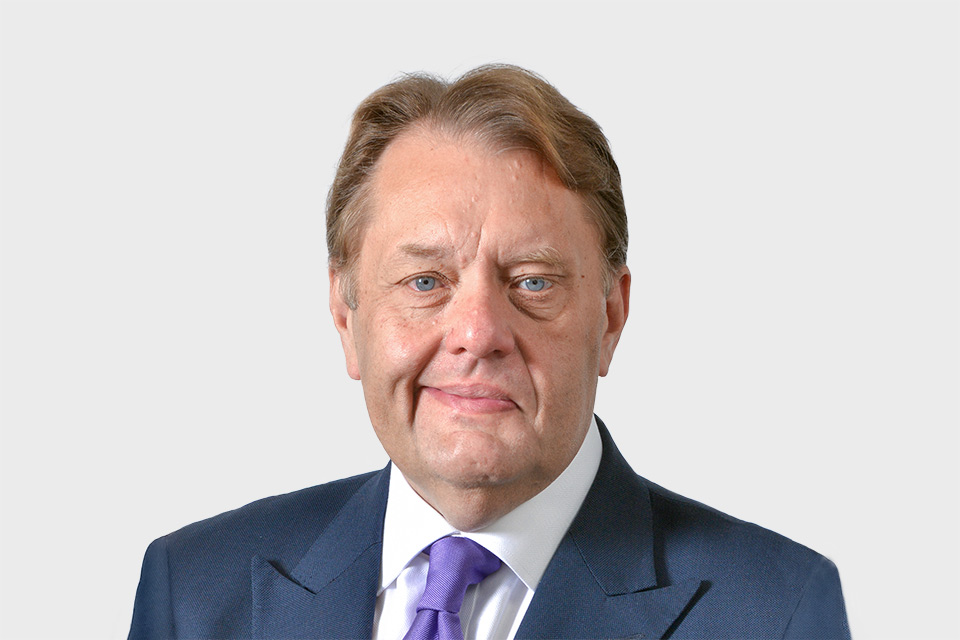 Hello everyone. It's a great pleasure for me to be here today.
I must begin by expressing thanks on behalf of us all to NIACE, Martin Yarnit Associates, the Workers' Educational Association and Unionlearn for making today's event possible and for their hard work and success in developing such a successful programme in just eighteen months.
I also want to recognise and thank the project leader, Liz Cousins, for her unwavering enthusiasm and determination in getting the project up and running and in supporting Community Learning Champions throughout.
The figures speak for themselves.
To date, nearly 2,000 Community Learning Champions have been registered.
Of these, 85 per cent are champions supported by development-funded schemes.
In addition, there are 285 registered Community Learning Champions from current schemes that have not been in receipt of a development fund grant, but have nevertheless signed up to the support programme.
Over the lifetime of the project, Community Learning Champions in development-funded projects have reached 100,000 learners and potential learners in their communities. Of those, well over 60 per cent were reached via a learning activity.
I'd like to pause for a moment over these facts. Statistics may be the gold that administrators mine from the grey, bureaucratic earth, but they don't come close to reflecting the reality of what has been achieved. .
60,000 people whose lives have been touched by learning, made richer, more interesting and more fulfilled.
And let's not forget the knock-on effects that so often flow from a person choosing learning - on children, family and friends.
We know that raising skills levels through formal training brings social as well as economic benefits - in the shape of better public health, lower crime-rates and more participation in the community activities that fuel the common good and power the national interest.
But informal learning also plays an important role within the wider learning continuum because it develops self-esteem and confidence and has a proven track record in transforming attitudes and abilities to prepare people for further learning or to play a fuller role in their communities.
Moreover, adult and community learning can make a real difference to people's work prospects, particularly for those who've had very few chances in life or who come from the most deprived and excluded sections of society.
It takes place in accessible community venues and takes account of individuals' needs and learning styles. It engages people through their interests. Without this kind of learning, many people would never get started in learning or realise their full potential.
2007 research from the Centre for the Wider Benefits of Learning found that informal learning provides a way back into formal, skills-based learning and more rewarding work for people with low skills and negative personal experiences of formal education.
These are all reasons why I personally and this Government collectively are huge supporters of informal adult and community learning.
We are passionate about its contribution to civil society, personal development and support for families.
And that is why we protected the £210 million Adult Safeguarded Learning budget for informal adult and community learning in the 2010 Comprehensive Spending Review.
The role of the Community Learning Champion in all this is vital. Learning Champions are not new, but having a national support programme is. Many Community Learning Champions have been working in isolation; now Government investment has given national coherence to local schemes, and raised their profile in communities across the country.
Community Learning Champions are involved in activities as diverse as encouraging clients to improve the environment by growing hanging baskets and planting flower troughs, showing friends that they are never too old to learn, setting up their own informal learning groups or reaching out to older people in ethnic minority communities who are isolated and lonely due to language barriers.
It is encouraging to see the diversity of people taking part in these schemes 10 per cent are Afro Caribbean, 3 per cent Bangladeshi , 5 per cent Indian and 5 per cent Pakistani.
In addition, 13 per cent of Community Learning Champions declared that they had a disability.
We are now embarking on a major reform programme, working closely with partners, to make sure that informal adult and community learning supports the Big Society, engages the most disadvantaged people in our communities and offers progression routes into further learning. We do not underestimate the impact that Community Learning Champions can have in their communities. Who else knows their community better than those who live within it?
Now that the funding for development projects is coming to an end, it will be important for both existing and new partners to consider how to build on their legacy and extend the availability of this important community resource. I know that there are important lessons here to be learned from many of the projects, and that the issue of finding local sponsors and other sources of financial support is a real one.
Over the coming months we will work closely with partners to consider how public funding can be refocused and reprioritised to guide and support the people who need the most help and have had the fewest opportunities.
This is in tune with our ambition to give citizens and communities the power and information to come together and build a bigger and stronger society, actively involving all the families, networks and neighbourhoods that form the fabric of our everyday lives.
The Big Society is a place where people, neighbourhoods and communities have more power and responsibility and use it to create better services. Community Learning Champions are becoming established as part of that Big Society.
We have seen how this approach works.
We look to you in this audience today and many more out there like you to help us take this forward.
Thank you.
Published 9 March 2011