Oral statement to Parliament
Citizens Advice Consumer Empowerment Debate
Introduction Thank you for inviting me to speak at your debate today. Your topic - empowerment - is a very timely and important one right…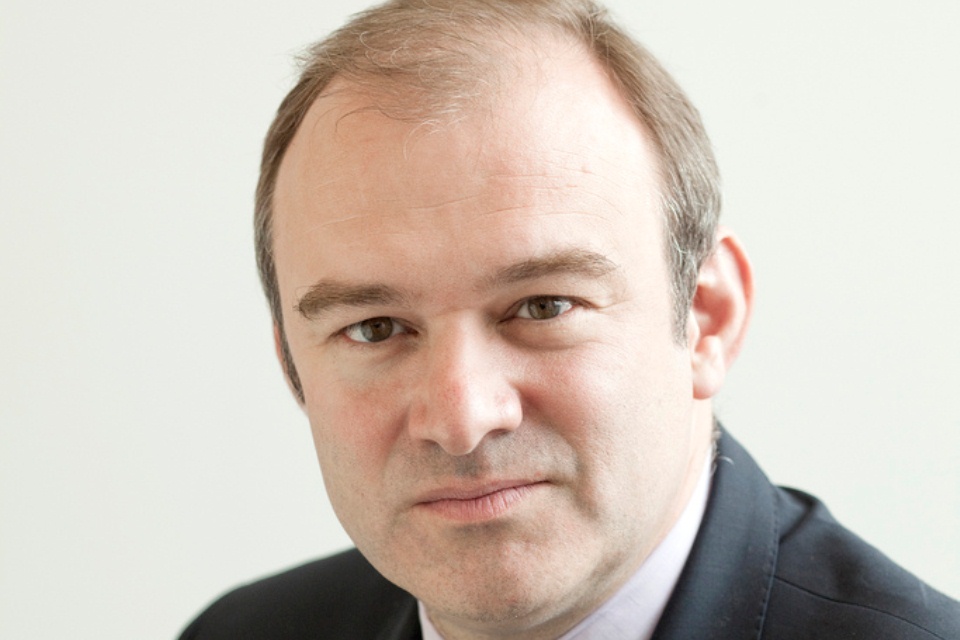 Introduction
Thank you for inviting me to speak at your debate today.
Your topic - empowerment - is a very timely and important one right now.
Consumers are a vital part of the UK economy. They play an essential role in incentivising business efficiency and innovation, and therefore fuelling economic growth.
Recent figures show consumers spend almost £900 billion a year. This is well above Government spending of £640 billion, and more than seven times the £120 billion which business invests annually.
But these are also difficult times, and making money go further when prices are rising is a challenge for families on limited budgets.
We understand that and that's why we are working on two fronts - to make a real difference to the way we help consumers; and to empower them to help themselves.
The consumer landscape
We know that getting consumer policy right is vitally important to citizens and business. This is why we believe that public consumer bodies need to meet head-on the challenges we face in this new era of globalised business.
As things stand consumers are represented by a bewildering array of public, private and voluntary bodies - many with overlapping responsibilities.
While some of these organisations do good work and are respected, consumers can be left feeling confused by the choices.
Our proposals to streamline these bodies and divert precious resources to the frontline - to the Citizens Advice services and Trading Standards - will preserve and in some cases even enhance the delivery of consumer protection.
At the same time this will ease the burden on the taxpayer and make public money work harder.
The Citizens Advice service - comprising Citizens Advice and Citizens Advice Scotland - is a respected brand served by a network of volunteers whom people really trust. In many ways, they are one of the best examples of the Big Society in action.
The Citizens Advice service is also unique in its combination of long-standing expertise in national policy and front-line help for people. So we have a real opportunity to strengthen this connection between the needs of consumers with a strong national policy and advocacy function.
Under our proposals, the Citizens Advice service will be responsible for all non-financial consumer education, information and advice - with an even higher public profile once it takes responsibility for the Consumer Direct helpline.
At the same time, we propose to transfer to the service most of the consumer-related research and advocacy work currently done by the OFT and Consumer Focus.
In essence, we're creating a one-stop shop helping all consumers - on line, on the phone and face-to-face. While at the same time, the Citizens Advice service will have more strategic know-how to advise and campaign on the big issues which affect us all as consumers.
We will be consulting shortly on all these proposals and I am keen to hear the views of all of you in this room today.
Empowering Consumers
Of course, changing the landscape is only one part of the solution.
We want to see confident, empowered consumers able to get the best deals, demand better products and services and resolve problems when things sometimes go wrong.
And if consumers are to boost economic growth, they need to understand the choices they face and be able to choose wisely. To do this, they require:
information which is easily understood
the tools to process and compare offers, and
the confidence that goods are correctly described and that their rights can be enforced
Many of you will be aware that we are working on an empowerment strategy, which will set out some of our plans to help consumers assert their rights more confidently.
We are already looking at four distinct themes emerging in this area.
First, we want to harness the power of information; giving consumers more scope to get access to the data which business holds on them. We believe that with greater transparency, consumers will be able to better assess the way they spend their money and make more informed decisions on the goods they buy in future.
Second, we want to encourage collective purchasing - harnessing the power of the crowd, if you like. We want to encourage consumer-led demand, where people come together and negotiate collectively with a business to buy goods and services at the best price.
In fact, there is already some great work being done in this area, which we want to build on. As part of our research, we have seen how residents in some of the most deprived parts of the UK are coming together and getting the best deals from retailers for their communities.
Third, we want to help the most vulnerable speak with a stronger voice. We need to ensure that everyone has the skills to get the best deals.
And fourth, we want to bolster corporate responsibility. Consumer empowerment should not all be demand led. We believe business also has an important part to play in encouraging and responding to it.
But let me make it clear, this work will complement - not replace - our traditional consumer protections. The Government should stand up for the vulnerable and tackle rogue traders. But we should not look to regulation as the default position when it comes to helping consumers
We will be publishing our strategy in the spring, setting out proposals and including some pilot projects which will harness advances in technology to test out our ideas.
Conclusion
So clearly there is a lot of work to do here - reshaping the organisations that exist to protect consumers, and finding new ways to help them speak with a strong, confident voice.
We are committed to working closely with our partners, including all of you here today, in the months ahead so we succeed in this ambitious task.
Thank you.
Published 7 March 2011