Oral statement to Parliament
Christmas rail disruption
Actions to be taken in response to rail disruption during Christmas 2014.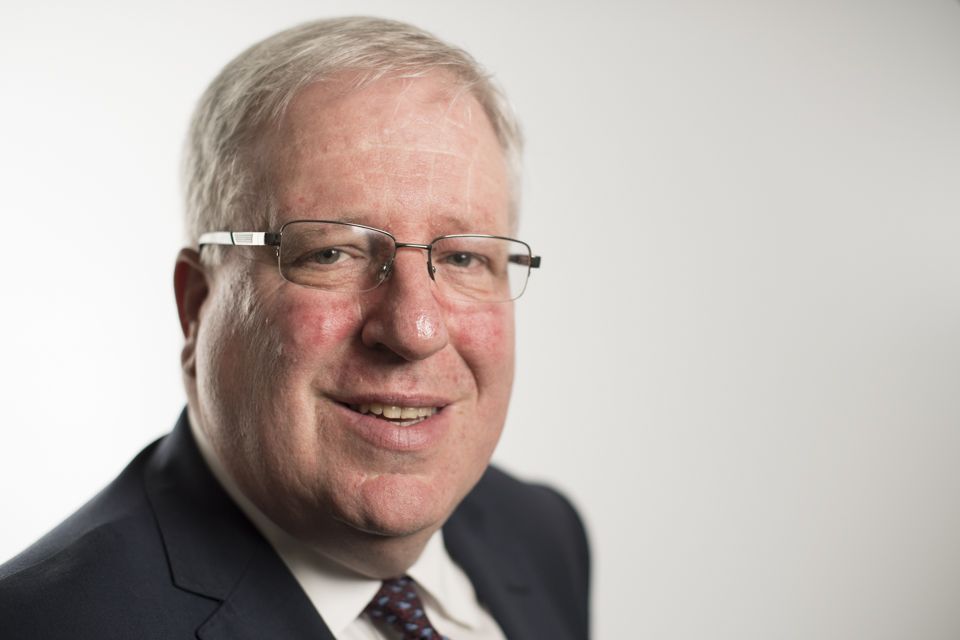 Mr Speaker, as I made clear at the time the disruption at King's Cross and Paddington after Christmas was totally unacceptable.
Passengers deserve a reliable rail service.
They deserve clear information.
And they deserve rapid help when things go wrong.
I am sorry that - in this case - they did not get this.
Before I give the House further details of what happened I would also like to pay tribute to the 11,000 engineers who were working on the track across the country over the holiday period.
At 300 projects at some 2,000 worksites, often in difficult conditions.
A record level of activity and investment.
Part of a £38 billion investment by this government in our railways.
Working to create capacity, increase reliability and make our railways safer.
The vast majority of these complex projects were completed on time.
Today (5 January 2015), for instance, the vital new flyover opened at Reading.
A complex scheme - on time and on budget.
And London Bridge re-opened after key work for the Thameslink programme - which will continue for some time.
But when things do go wrong we expect the industry to have proper contingency plans.
So let me turn to what happened this Christmas and what is being done to put things right.
First, what happened at King's Cross.
Network Rail had in place a vital scheme to replace and modernise some 7 sets of points and crossings and associated track and overhead wiring.
It included the replacement of over 1 kilometre of track and 12,000 tonnes of ballast, and involved 14 dedicated engineering trains.
This work needed to be done and it was planned for Christmas to limit the impact.
It had been planned to reopen 2 lines on 27 December (2014) to operate a limited service into and out of King's Cross.
Some elements of the work took longer than expected.
The decision was taken to run an alternative service terminating at Finsbury Park.
As a result many passengers' journeys were seriously delayed and disrupted.
The planned modified services were able to restart on Sunday 28 December.
Second, what happened at Paddington.
Work on signalling was intended to allow lines to reopen in the morning.
Safety testing meant that trains were only able to operate as far as Ealing Broadway until mid-afternoon.
Neither of these situations should have occurred.
It is inevitable that major investment in the railway will from time to time mean some disruption.
But all of us who use the railways need Network Rail's ability to complete vital engineering works like these on time.
As most of its other schemes were.
Now let me turn to the response.
I worked closely with Network Rail on the day and afterwards.
I have left Network Rail in no doubt about the importance of getting this right.
Mark Carne has ordered urgent review of what went wrong and to provide a report by the end of this week.
It will be published.
One of the questions that needs to be answered is about the timing of its major works programmes.
The industry's conventional wisdom is that it is generally better to carry out major disruptive works over holiday periods, when passenger numbers are lighter than usual.
In parallel, the Office of Rail Regulation (ORR) is conducting its own investigation.
This will determine whether any regulatory enforcement action is required, and to ensure that lessons are learnt.
The ORR will be co-ordinating its work with Network Rail to ensure there is a common understanding of the facts.
It will also be working closely with Passenger Focus.
I and my officials were briefed on the key elements of Network Rail's engineering programme and the associated planned changes to services.
We were not however involved in planning for the operational aspects of the works programme or contingency planning.
That is as it should be.
Network Rail is an operationally-independent body and it needs to be able to get on with its job without political interference.
But if it gets things wrong it will then be rightly held accountable.
We have made it clear to the company that we expect it to deliver the outcomes for which it has been funded over the current control period.
Including the largest programme of investment since the Victorian era.
And a reliable daily service.
When services do not run as planned, passengers are entitled to be reimbursed if they are significantly delayed.
Train operators have compensation schemes in place.
In new franchises we are improving compensation - compared to ones let by the last government.
In conclusion, Mr Speaker, things should have been done better.
I have set out our understanding of the events at King's Cross and Paddington after Christmas.
This level of disruption is wholly unacceptable.
And I am confident Network Rail will learn the necessary lessons to minimise the chances of this happening again.
Published 5 January 2015