Authored article
China and the UK – committed partners to open trade and free markets
An article by Chancellor of the Exchequer Philip Hammond that originally appeared on the Beijing media outlet Caixin on 27 June 2018.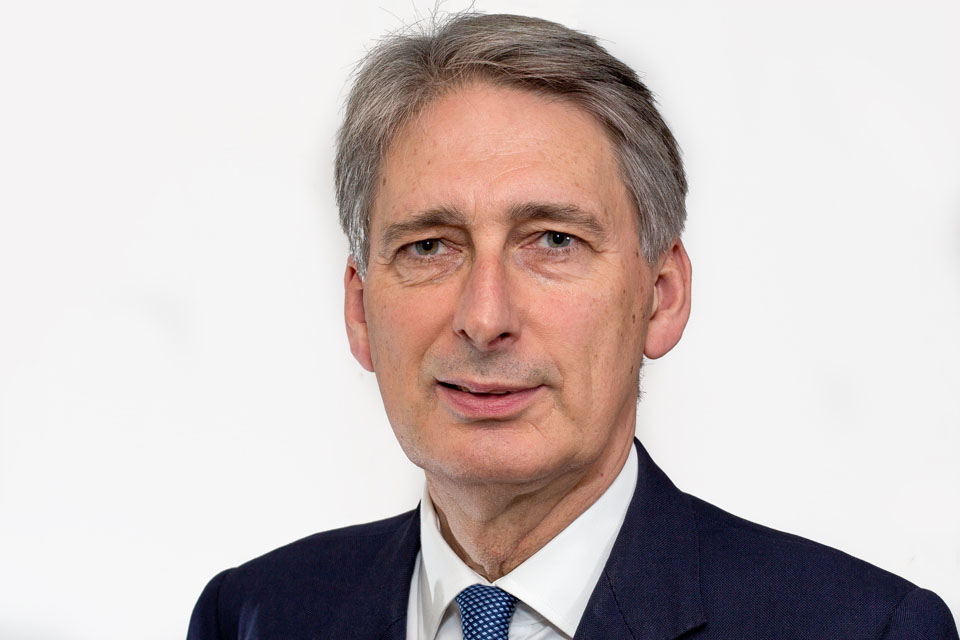 This week is my fifth visit to China in the two years I have been Chancellor, a clear sign of the strength of our economic partnership and the importance of the relationship between our two countries. I am here to meet political leaders with the clear message that the UK is a committed and reliable partner and a proponent of open trade and free markets.
"Global Britain" is not just a strategy for Britain's economic future. It is a statement about what kind of people we are – and about the economy and the society we are seeking to build. The UK is committed to free and open trade, as we chart a new relationship with our European partners and also deepen our relationship with the rest of the world.
Our partnership with China is already deep and strong, and I want us to keep it growing. Financial services cooperation, in particular, has huge scope to develop and thrive. It is already at the very heart of our annual Economic and Financial Dialogues. The UK is a champion of RMB internationalisation and London is the largest offshore RMB centre after Hong Kong. I want to deepen that relationship as China continues to open up, to encourage greater two-way trade and investment and cement the UK's position as the world's premier financial centre. Last week I announced a new Global Financial Partnerships Strategy to bring together governments, regulators, and industry to build an enhanced framework for cross-border financial services. This will facilitate access to markets, increase trade, reduce frictions and position the UK as the gateway of choice for global finance.
Financial services is a highly innovative industry, always finding new ways to serve its customers. Fintech – the future of global finance – is another area where I want to deepen our collaboration. The UK is recognised as the best place in the world to set up and grow a fintech business, and in China over 700 million people use fintech every day for payments and investment. This is why we have a Fintech Bridge between our countries, to bring our governments, regulators and entrepreneurs together. The UK and China are also key partners in green finance, together leading global discussions in the G20 and driving global standards on green bonds. There is already clear momentum: just last week both ICBC and Bank of China issued green bonds in London. It is my ambition that the UK leads the world in financing green investment, which is why I announced the establishment of a new Green Finance Institute in London. It will mean that firms from across the world can access our one-stop-shop for both world-leading climate science and financial services. This Institute will house our joint work with China, giving it the dedicated resource and expertise needed to take the relationship to the next level.
I also want the UK to seize the great opportunities to lead in the financing of the Belt and Road initiative. The unique combination of financial capacity and legal and professional skills in London makes the UK ideally placed to help create a globally-recognised asset class of Belt and Road initiative projects. That is why I appointed Sir Douglas Flint, the former Chairman of HSBC, to be my Belt and Road Envoy and invited him to join my visit here to China this week. I also want to deepen our collaboration in new and innovative financial services.
I look forward to welcoming Vice Premier Hu Chunhua to London later this year for the tenth Economic and Financial Dialogue between our two counties. This an important anniversary in our relationship, held against the backdrop of another important anniversary, the fortieth year since reform and opening up – a fitting backdrop for a meeting between partners committed to free and open markets.
Published 27 June 2018