Speech
Celebrating 'Join In' and the volunteering legacy of London 2012
Minister for Civil Society Rob Wilson spoke at a reception about the work of 'Join In', a charity that encourages volunteering in sports.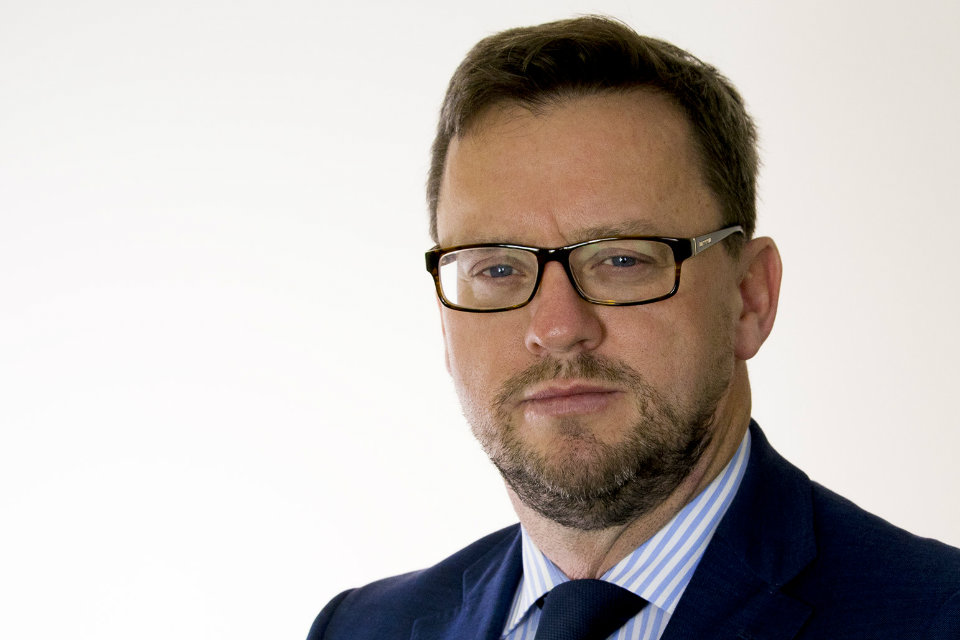 It's a great privilege to have the opportunity so early in my tenure as the Minister for Civil Society to talk about the legacy of the Olympics and the Paralympics, because in my view there have been few events in recent years that have been more exciting or inspiring.
I was lucky enough to be in Stratford on Super Saturday, and I was also at Dorney Lake when Team GB brought home a clutch of medals – I think it was 3 golds and a silver. The atmosphere was unlike anything I've ever experienced before in sport. It was incredible but it wasn't just what was going on on the track or the lake that was important, it was also the commitment and enthusiasm of the Games Makers that really left a lasting impression - not just on me but on the world.
Long before the first starting gun was fired, those who wanted to bring the Games to London were clear that success shouldn't just be measured by where the UK appeared in the medals table – although that was important – but it was also about the longer term benefits.
Part of that legacy, as you all know, was physical – and thanks to the Olympics, a much neglected corner of London has been transformed, we've got new public transport routes, more affordable housing and some absolutely fantastic public sporting venues as a result.
But equally important – and I was at DCMS with Jeremy Hunt so I can speak with some certainty on this – is the social legacy. We wanted to ensure that the enthusiasm of the Games Makers lived on long after the Olympic Cauldron was extinguished and the athletes returned home, which is why Join In was created to increase volunteering in community sport.
Since 2012, Join In has already provided volunteers for many high profile events including the Tour de France Grand Depart and the Invictus Games, and I believe it now has 100,000 active volunteers. That's quite an impressive achievement.
Next year will see the IPC World Swimming Championships, the World Gymnastics Championships and the Rugby World Cup amongst others. Then in 2016 it will be the turn of Rio to host the next Summer Olympic Games, which for many of our London 2012 volunteers will be part of the continuing London legacy.
But major sporting events like these are just the tip of the iceberg. My own son plays for Reading and I know they, like many football and other sports clubs, couldn't function without the help of a whole army of volunteers.
There are volunteers up and down the country every weekend helping to run sports clubs and community events and we want to ensure that they also benefit from the legacy of London 2012.
Earlier this year Join In launched its network of Local Leaders – including many former Games Makers - matching people to interesting, fun and rewarding opportunities at clubs in their area.
Just as the Games took 10 years to win, plan and deliver, securing the legacy will also take time. But it remains a priority for the government and I'm confident we can do it by working together.
So I'd like to thank Join In's commercial partners BT for their continuing commitment and for the way in which they encourage their own employees to get involved in volunteering.
I'd also like to thank and welcome Intersport, who became part of the Join In team last month and I hope we'll see a lasting partnership.
Finally, I'd like to say a heartfelt thank you to all the volunteers here today and around the country. You make a real difference by what you do and as Minister for Civil Society I will do all I can to help and support you.
Published 17 October 2014