Speech
British ambassador to Montenegro speaks at Western Balkans IPA conference
Conference organised in cooperation with the British Council, Ministry of Foreign Affairs and European Integration and Delegation of the European Union within the Project "Communicating EU Accession and IPA Assistance in Montenegro"
Dear colleagues,
I am delighted to be here this morning to add my welcome on behalf of the British Government. The event today is an important part of British Council's project on EU integration, which we fully support, along with the EU Delegation and Ministry of Foreign Affairs and European Integration. I would like to congratulate the British Council and the Ministry for setting up this conference.
IPA is a fundamentally important tool for EU accession – embedding reform, delivering results, and strengthening shared values. We have been pleased to see the evolution of IPA programming over time to focus on cross-cutting issues through sectors, rather than through a plethora of individual interventions. The strategic vision provided through the IPA programming process gives a strong sense of purpose and direction in a crowded, complicated reform agenda.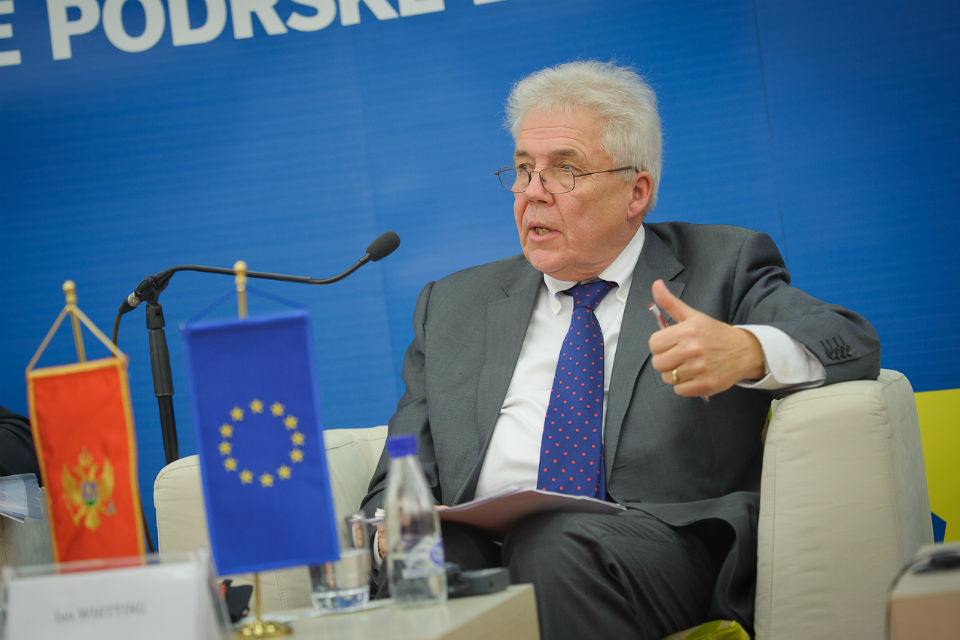 EU Accession is tough, it takes time, dedication and perseverance – but aspirant members are not on their own and IPA is a vital part of supporting the development of sustainable solutions to embedding important reforms, supporting democratic governance, the rule of law, and economic growth.
In terms of UK approach to IPA, we consider IPA a high priority for the UK's contribution to European Union.
We look to intervene where we are best able to and where our priorities best align in the country – 1) we don't have endless resources, but more importantly 2) we are not interested in cooperation just for the sake of putting our name on something. We prioritise unique, quality contributions.
Each British Embassy in the Western Balkans has an agreed programme and policy strategy that links in seamlessly with our policy makers in London and our colleagues in Brussels to deliver this together. Here in Montenegro, for example, we target our bilateral and multilateral support through key priorities of rule of law reform, professional skills for public administration (including regionally in cooperation with RESPA), English language, and human rights.
There is also an important link back to the UK Parliament. IPA and other related programmes are scrutinised by the UK Parliament.
In terms of the UK experiences here in Montenegro, NICO's EU Rule of Law support project meets the criteria perfectly. It is an area of strategic importance for Montenegro and for the EU accession process and UK bilateral priority and technical expertise. The longer term timeframe of this project means it has been able to contribute to enhancing coordination of different donor activity and be a focal point for bringing diverse stakeholders together in constructive dialogue on shared interests and activities. It is not always easy, but it is essential.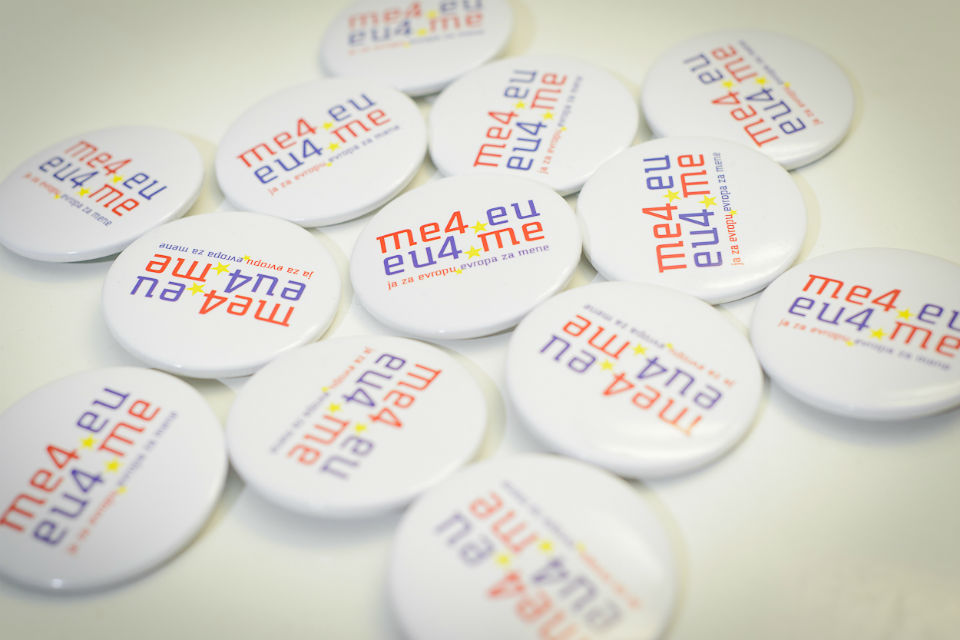 In Albania, similarly successful programme exists in helping set up a Probation Service, with a programme (ending in 2013) led by a UK expert. Again, this came out of our interest, expertise and ability to deliver strategic impact. We already had excellent cooperation with the relevant Albanian authorities through cooperation in our Prisoner Transfer Agreement, meaning that we were able to bring a longer term understanding of the systems and issues at play.
In Serbia, we have been very active in education training and vocational and professional capacity building. We have been working on a number of feasibility studies in a range of sectors: energy, road, etc. But we have continued our human resource capacity programmes there as well.
Our approach is supported by our experience – there is little point trying to transpose a foreign solution to a completely different country, legal framework, and system. What works best is when we have specific knowledge and understanding of the local system through existing relationships and cooperation, combined with a clear vision of what we, collectively, wish to achieve, and the application of carefully chosen experts who are not only knowledgeable and experienced in their field, but able to ask the right questions, provide the right balance of guidance and advice, design the right type of interventions that will provide sustainable solutions for host countries to be able to carry forward themselves at the end of a programme.
Different types of tools have their place, from bilateral support, short-term attachments, study visits, and classroom, e-learning and blended training programmes. This clarity helps us when targeting bilateral interventions, since we are better able to see remaining gaps and ensure we are complementary. This, of course, requires effective donor coordination, which will always be challenging.
Finally, I would like to emphasise the importance we attach to public administration capacity building projects in the Western Balkans.
We have more ideas we hope we will develop with our partners in the New Year.
Thank you.
Published 10 December 2015