Oral statement to Parliament
Better Choices: Better Deals
Introduction Thank you very much for joining us today for the launch of _Better Choices: Better Deals _- the Government's strategy to create…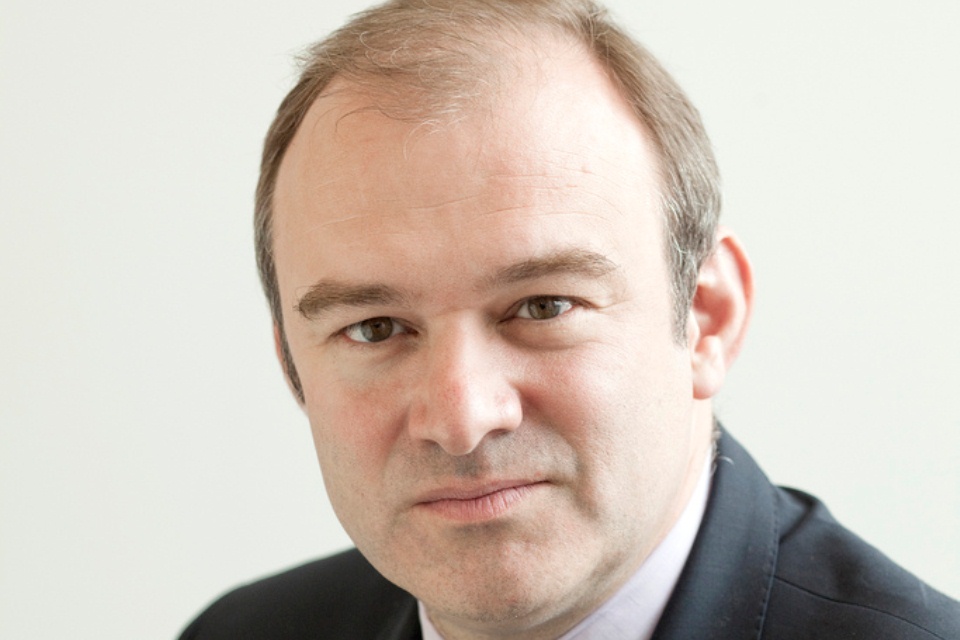 Introduction
Thank you very much for joining us today for the launch of _Better Choices: Better Deals _- the Government's strategy to create empowered consumers.
Because you're here, you probably know the answer to the question "What do we mean by empowered consumers?" but let me give my answer anyway.
Put simply, empowered consumers know how to make better choices, how to get better deals and how to get the right support when things go wrong.
And we believe empowered consumers are vital to help the UK economy grow. Last month's budget set out a plan for growth, to rebalance and strengthen our economy. Strong, competitive markets are at the heart of this plan, but their success depends very much on active, empowered consumers to drive them forward.
Consumers spend roughly £900 billion every year. That's more than seven times the £120 billion which business invests annually, so they've got a lot of power.
But these are difficult times for consumers. Rising prices are putting considerable strain on household budgets and consumers need to make their money work harder.
So in this context, _Better Choices: Better Deals _is about two things. First, it's about putting consumers in charge, helping them get the best deals individually and collectively, as well as helping the most vulnerable members of the community.
Secondly, it's about supporting the UK's economic growth, enabling consumers to power honest, high-quality businesses in the global market.
The strategy will achieve this by championing new partnerships between business, regulators and consumer groups all aimed at empowering consumers to help themselves and each other. The Government's role will be to facilitate this work and encourage groups to tackle problems faster.
_Better Choices: Better Deals _is a unique, non-regulatory approach to helping consumers. Indeed we want to avoid regulation, except as a very last resort.
So I would like to take this opportunity to briefly outline some of the important themes which will help us deliver these objectives.
The power of information
First, the power of information.
Whether it's choosing new car insurance or the right energy supplier, working out the best deal can be time consuming, especially when you are confronted with a jungle of complex options and tariffs.
Evidence shows that even when consumers do switch suppliers now, they can sometimes fail to get a better deal. If consumers are to take more control, they must be able to access and use the data held about them by business.
Unlike all the marketing data or the information overload consumers get now from so many other sources. This data is their personal data. So it's the most precious data for them to choose what really is right for them. So they can personalise choice, so they can know themselves just as well as the businesses who currently hold their information know them. So this 'mydata' project is a radical new approach to empowerment, right for the age of the internet and smartphone. It's about giving people digital access to their personal data, such as details about what they spend on their credit card, or how they use their mobile phone minutes.
We believe this access to more personalised data will help spur the development of new applications to help consumers interpret the data themselves. As well as a market for third party intermediaries ready to analyse and support the consumer in making better informed decisions with this highly tailored data. New choice tools to interpret new data, to nudge consumers into better choices and better deals. New ways to use extra information to overcome the current information overload.
Let me give an example. Consumers should be able to use a smartphone app or send their details to a third party in order to find, the right mobile phone deal for them - based on their phone calls and internet usage. We know now that there are millions of mobile phone tariffs and deals and we know that that the average mobile phone user spends £200 a year too much buying minutes and texts and so on that they never use.
'mydata' depends crucially on developing a partnership with the businesses who collect and hold this data. So I'm pleased to report, we've already made progress in working with these businesses. More than 20 leading businesses have signed up to 'mydata', covering financial services, retail, utilities, telecoms and online shopping. They have agreed to work with Government to ensure customers can access their own consumption data in a safe, reliable format.
Realising 'mydata' will take a little while. But we're starting to explore the many issues involved: from privacy to format, from security to the role of third party data crunchers. The applications of 'mydata' are potentially endless. So ultimately, consumers won't need to work out what data to use or how to compare or make complicated calculations - they will just get the best deal for them.
The power of the crowd
The second theme is the power of the crowd.
_Better Choice, Better Deals _sets out how we will support collective purchasing and other ways consumers can help each other - the power of the crowd
It's fair to say that people have been coming together to help each other on consumer issues for many years. Of course the co-operative movement began over a century ago on collective purchasing.
But we think that collective purchasing can become even more powerful in the years ahead. That's why we want to work with the new group of Community Organisers, 5000 up and down the country, to encourage local communities to develop their own collective purchasing deals.
We will help by providing an advice toolkit for local people starting up these projects. We will also be launching the Innovation Prize for collective purchasing - a competition to encourage new ideas and spread the word on how people coming together can get better deals.
A second element of crowd power is information sharing, where technology is already empowering consumers with more access to the feedback of other consumers and of course through private sector online comparison sites.
Yet there can be problems with such sites as unscrupulous people try to game their information. So we want to protect the integrity of consumer feedback and private sector comparison sites and the Office for Fair Trading has been leading vital work here. We think as a first step, there is a need to establish a self-regulatory quality mark for web and comparison sites that have clear and transparent consumer feedback.
We will also overhaul the way Government helps consumers make choices in public services, improving the choice tools available across the public sector. And we want to see the release of more regulatory data held by the Government on complaints and performance.
Supporting the vulnerable
And our third theme is supporting the vulnerable.
Ensuring vulnerable people do not lose out, in the face of rapid technological change and challenging economic times, is a crucial part of our strategy.
Our proposals include reforming the system of consumer redress to make it easier and cheaper for people to use, particularly, in the first instance, online.
And we will be piloting access to in store consumer feedback for those who don't or can't use the internet. This will start in selected Argos stores.
To help us develop other work in this area, I have asked Citizens Advice and Consumer Focus to work together to review and make recommendations on ways to empower the most vulnerable members in our communities. Both organisations are represented here today and I would like to thank them for their help with this project.
New role for government and business
And our final theme is about looking for a new role for Government and business in consumer empowerment.
I believe that Government, business, regulators and consumer groups can work together to benefit consumers more than ever before.
This includes the Responsibility Deal taking it into new areas of public health, so people can make better choices about the food and drink they buy. And of course there are other applications of the Responsibility Deal in future times for the environment.
And we will build on the Prime Minister's Corporate Social Responsibility initiative "Every Business Commits" and support professional standards to improve customer service.
Overall, there will be a greater emphasis on consumer enforcement bodies empowering consumers, as well as using existing regulation to tackle rogue traders.
Conclusion
Of course, we recognise that Government doesn't have all the answers. That's why - in the spirit of this empowerment strategy - we are setting up our own feedback loop so consumers, business and others can comment, tell us what they are doing and suggest next steps.
_Better Choices: Better Deals _is an ambitious strategy, but one which has the power to change the way consumers access goods and services. I hope that all our stakeholders and interested parties, many of whom are gathered here today, will work with us to realise this shared ambition.
Thank you very much.
Published 7 March 2011