Speech
Arctic Star and Ushakov medal ceremony
The Prime Minister and President Putin presented medals to Arctic Convoy veterans at a ceremony in Downing Street.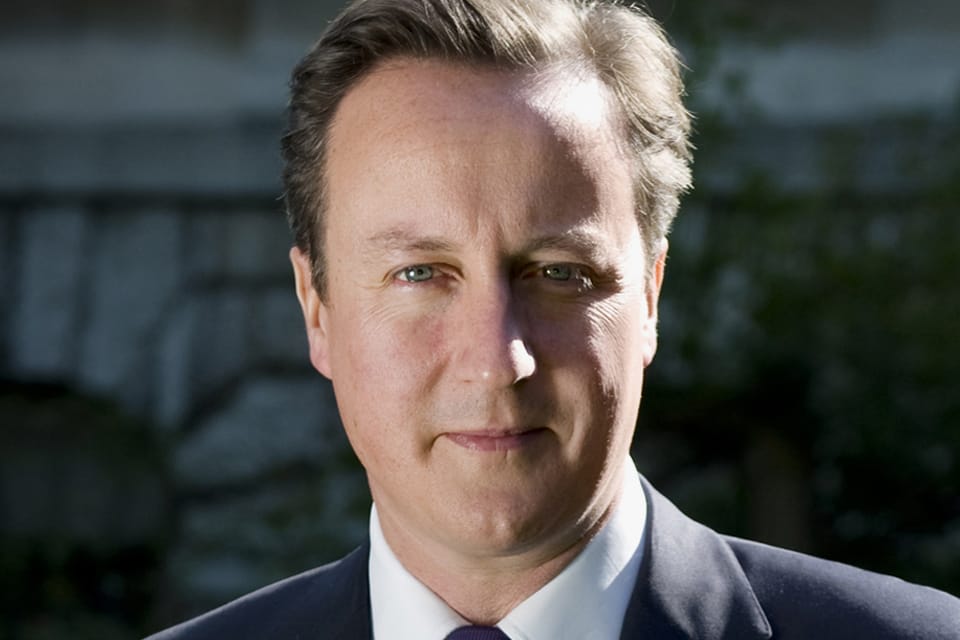 Prime Minister
Well, good afternoon and, first of all, can I say it's a pleasure and a privilege to welcome President Putin here to Number 10 Downing Street, but the –
President of Russia
Thank you.
Prime Minister
But the greatest privilege for both of us is to stand in front of all of you, because what you did 70 years ago was absolutely extraordinary: huge bravery and courage that should always be remembered. And, also, you were responsible for what Winston Churchill called: the toughest journey, the worst journey in the world. And so there are so many reasons why it is so good to welcome you here to Number 10 today, but I just wanted to pick three.
First of all, the work you did on the Arctic convoys was so essential in the war effort to defeat fascism and Nazism. The work you did to supply our ally, Russia, in that great struggle was absolutely vital and we should remember it again today.
The second reason is: the extraordinary tough nature of the work that you were doing and the terrible losses that were sustained. It's worth remembering that one convoy, PQ 17 in 1942, where of the 34 ships that left the Denmark straits, 23 did not make it back. The level of losses, the costs that were borne by you and your comrades were immense and it's worth remembering that today.
But the third reason and perhaps the most relevant today is that you have had to wait over 70 years for proper recognition for what you did in the Second World War. Of course, there was a medal that recognised what your comrades did on convoys across the Atlantic, but there was something particularly special, particularly difficult about the Arctic convoys. And that is why it's a huge privilege for me, as Prime Minister, to offer you the Arctic Star medal today, a medal in its own right, for what you did; and I know it's equally a pleasure for President Putin to give you this Ushakov Medal, which Russia is giving as a mark of what you did to help supply our ally in that titanic struggle to rid Europe of fascism, of Nazism.
So, thank you again, on behalf of the whole British people, for what you did those many years ago, and it is a huge honour to have such brave people in front of me today and to give you this recognition that you so truly deserve. Thank you.
President Putin.
President of Russia [via interpreter]
Distinguished Prime Minister, dear friends and veterans, in Russia we try to treat those who contributed to the victory over the Nazi Germany with special attention and respect, and we have governmental programmes to support and back our veterans in Russia. This is why we want to pay tribute to everybody who contributed to that victory, including our allies.
Therefore, we – we feel special respect for you and for your comrades in arms. And it's not only about the huge volume of aid provided to the Soviet Union with your help during the Second World War; the reason is that you and your comrades in arms demonstrated unparalleled heroism during that struggle and you instilled in everybody's minds hope that the victory over the Nazis was coming soon. And I'd like to emphasise not the titanic goals that we had in front of us back then, but I'd like to emphasise your courage and your heroism.
It's hard to imagine that under the severe Arctic conditions of frosts and storms, of waves reaching sometimes five to seven metres of height, every now and then armless Arctic convoys moved along the route and reached their final destination, being in line with their sacred debt. We remember you and we believe you are heroes, and I'm humbled by the honour to be here today and to decorate you – to see and to decorate you with this Ushakov Medal. And Fyodor Ushakov is our great Fleet Commander and back in 1800, in concert with the British ally, he carried out a joint operation with Admiral Nelson. Dear veterans, I'd like to express my respect and tell you – say to you the words of gratitude and thank you from my heart. Thank you so much.
Published 16 June 2013