Speech
10th anniversary of Istanbul bombing
The Foreign Secretary William Hague gave a speech at a memorial event in Istanbul marking the 10th anniversary of the Istanbul bombing.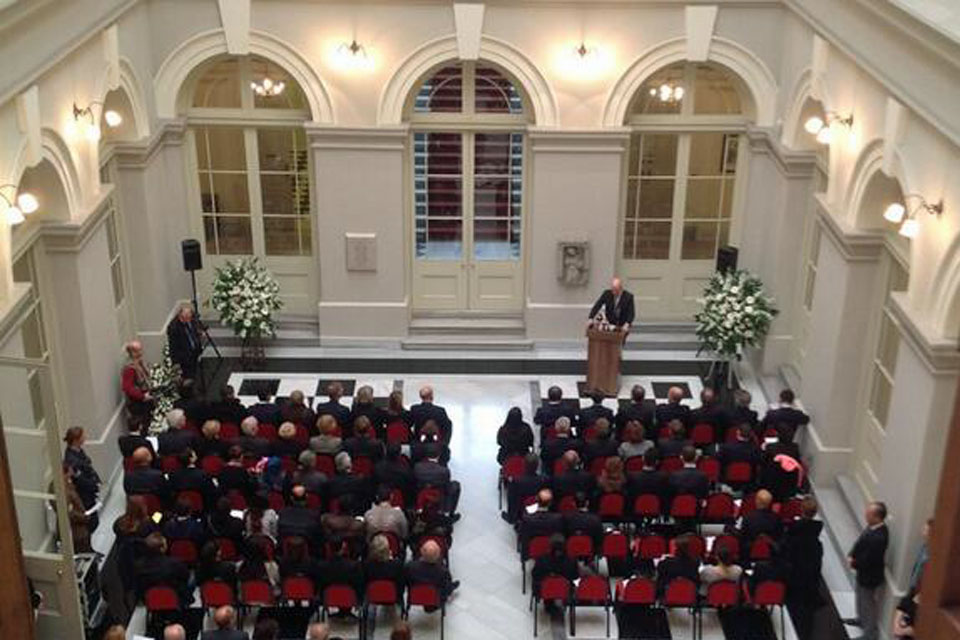 Foreign Secretary William Hague:
Foreign Minister Davutoğlu, your Excellencies, ladies and gentleman.
For more than two centuries British diplomats and their Turkish colleagues have worked here at this site, building the close understanding and friendship that our countries now enjoy.
But ten years ago today, just metres from where we gather, ten men and women from our own staff, two policemen, and seventeen others lost their lives at the hands of terrorists.
On the same day, three Turkish citizens died in a bomb attack on HSBC.
400 Turkish citizens were injured in these attacks.
It was a devastating day for Britain and for Turkey.
I will never forget the shock and horror we felt in my country, as we counted the cost of the worst attack against a British diplomatic mission that we had ever, or have ever, experienced.
But I know that the anger and sadness that we all felt, as intense as it was, cannot come close to the suffering that you experienced as the parents, husbands, wives, children, relatives and friends of the victims.
None of us can fully appreciate the grief and loss you still endure.
Today, we bow our heads to you as well as to those who died.
You will always have our sympathy, our gratitude, and our respect, and I extend to you again the deep condolences of the British people.
I have been moved by the many personal accounts that have been sent to my office by serving staff, sharing their memories of their former colleagues and of that tragic day.
I pay tribute to the 25 members of staff who were injured during the attack; to the many more who were traumatised; and to everyone who responded with great fortitude and bravery during the aftermath, including the team who worked to get the Consulate back on its feet.
I am grateful that the beautiful memorial garden outside, on the site of the gatehouse destroyed by the bomb, will maintain the link between the past and future generations who will work here.
Those we remember today gave their lives building strong relations between Britain and Turkey.
The years will never erase the debt of gratitude we owe to them, and to you their families.
Every day, as I come to work, I walk past the memorial, inscribed on a pillar in the Foreign Office, which bears their names and those of our other staff who have been killed serving overseas.
The men and women who serve in our Embassies and other missions overseas and their families are like that pillar, holding up Britain's place in the world.
Day in and day out thousands of our staff from many different government departments and of many other nationalities, go to work in our Embassies and diplomatic missions in 155 countries.
They do so because they are proud of what the United Kingdom stands for, and despite the risks that it can sometimes involve.
In many countries, this includes exposure to illness, natural disasters or violent crime; the intimidation of local staff who work with us; and the threat of terrorism which can strike where least expected.
These risks apply not only to our staff, but also to the loving families who support them.
I want to record my pride in all the men and women who make the work of the Foreign Office possible. They are a credit to our country.
I also want to thank the people of our friend and ally Turkey.
Foreign Minister, we are deeply grateful for your country's assistance after the attack, and your government's efforts to bring the perpetrators to justice.
I express my condolences to the many Turkish families who lost loved ones, including in the attacks on two synagogues here five days earlier which killed 27 people and injured 300 more. We are all too conscious of the terrible price the people of Turkey have paid from terrorism over many, many years.
You too have lost brave members of staff to terrorism, including in the last few months in Mogadishu.
You will always have our country's support in combating terrorism and instability - including as you take forward your political process, and as you bear the burden of the conflict in Syria.
We thank you again for the enduring friendship between our two peoples – and for the mutual support and strength that our alliance brings.
For while the attackers hit their target that day ten years ago, and took many innocent lives, they failed in their objectives:
They failed to divide us – in fact our ties are the strongest they have ever been.
They failed to weaken Turkey – as your society and your economy continue to strengthen.
And they failed to set religions against each other, because people of all faiths all over the world, including in our two countries, have united in rejecting terrorism and extremism.
Our democratic values give us a strength and resilience that terrorists can never overcome.
We are stronger than they are. We do not give in to terrorism.
We do not retreat.
We do not forget.
And we do not give up.
We will never cease to confront terrorism and its causes, always be ready to defend ourselves, and never give up seeking justice for its victims, of all faiths, in all countries.
This is the best way we have of honouring the memory of the men and women who died here ten years ago.
Today the threat from terrorism has not gone away.
It has taken new forms, found new footholds and latched onto new grievances.
But what people all over the world really seek are their dignity, freedom, peace, and human rights; to which terrorism can never be the answer.
And we should never forget that those who suffer the most from terrorism are the people in fragile countries who live with terrorists in their midst, through no choice of their own.
As democratic nations and allies the United Kingdom and Turkey are working together more closely than ever to deny terrorists the space and means to operate, to help other countries become more stable and secure, to promote good governance and the rule of law, and to champion the rights of women and vulnerable people.
That is how we will defeat terrorism over the long term.
And so to the people and government of Turkey I renew again our commitment to stand with you as a staunch friend and ally, in building a stable future for this region in which terrorism will have no place.
And my message to you as bereaved families today, is that we will not forget you and the loved ones you lost:
Roger, Suleyman, Lisa, Nazime, Nazmi, Ismail, Cafer, Kiraz, Nanette, Nadide Kuru, Huseyin, and Salih.
They will always be remembered, long after the ideology and organisations that were responsible for their deaths are consigned to the past.
And I will close with a message to you from our Prime Minister, who says:
My thoughts are with you all, and especially with the families of those who died and those who were in Pera House ten years ago today, British and Turkish, as we mark this very sad anniversary. The memory of what happened then only reinforces our determination that terrorism must not succeed. But it also reminds us of the tragic cost of terrorist violence in terms of innocent lives. I offer my deepest sympathy for the loss and suffering so many of you have had to endure, and my deepest thanks to you for your fortitude. David Cameron.
Thank you very much.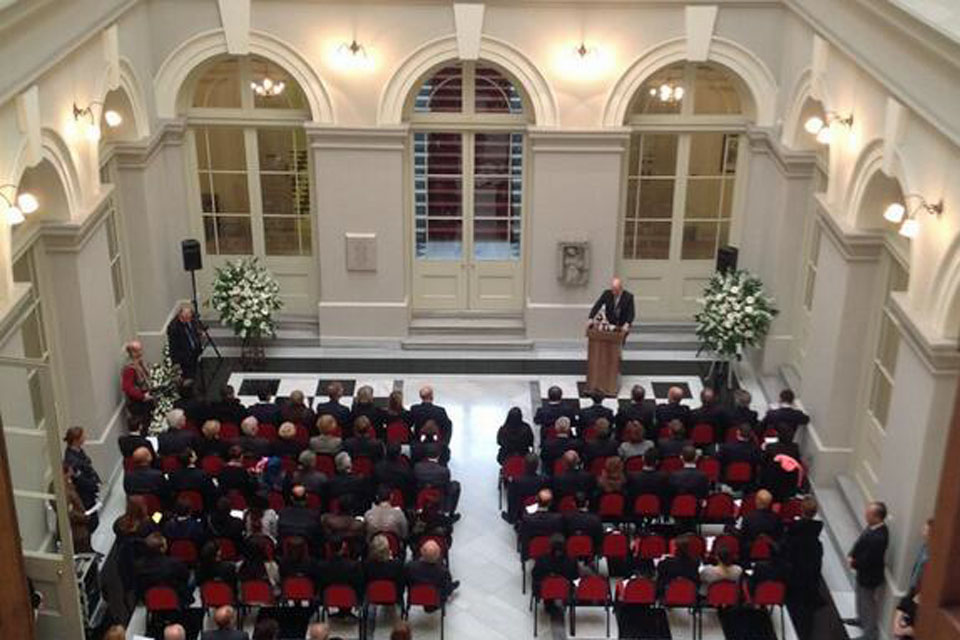 Further information
Follow the Foreign Secretary on twitter @WilliamJHague
Follow the Foreign Office on twitter @foreignoffice
Follow the Foreign Office on facebook and Google+
Published 20 November 2013