Guidance
UN-Somalia communiqué on preventing sexual violence
Joint Communiqué of the Federal Republic of Somalia and the United Nations on the Prevention of Sexual Violence.
Documents
Details
The Special Representative of the Secretary-General on Sexual Violence in Conflict (SRSG-SVC) visited Somalia from 2 to 6 April 2013, within the framework of United Nations Security Council resolutions 1820 (2008), 1888 (2009) and 1960 (2010). She met with national authorities including leadership of the national Army and Police, the Chief Justice, the Minister for Human Development and Public Services as well as women's groups, non-governmental organisations and civil society partners, journalists and survivors of sexual violence.
The objective of the visit was to gain first-hand knowledge of conflict-related sexual violence trends as well as challenges and ongoing-efforts to address conflict-related sexual violence in Somalia. The Special Representative seeks to deepen dialogue and cooperation with the Government of Somalia and to agree on a framework of cooperation whereby the United Nations may further strengthen its support to national institutions and initiatives on issues related to sexual violence in conflict, in support of the President's Six Pillar Policy of September 2012: "Foundations of a New Beginning".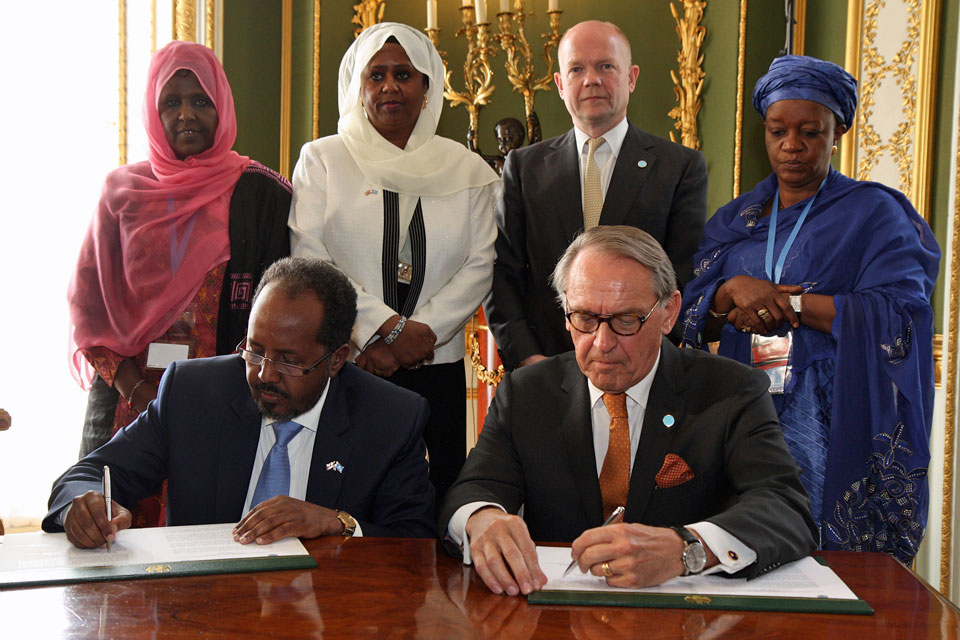 Further information
Read about the Somalia Conference 2013
Published 7 May 2013