UK toolkit for US SMEs
Published 14 March 2018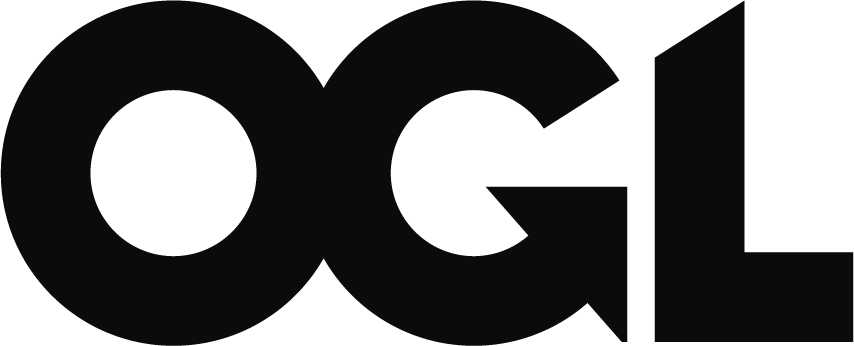 © Crown copyright 2018
This publication is licensed under the terms of the Open Government Licence v3.0 except where otherwise stated. To view this licence, visit nationalarchives.gov.uk/doc/open-government-licence/version/3 or write to the Information Policy Team, The National Archives, Kew, London TW9 4DU, or email: psi@nationalarchives.gov.uk.
Where we have identified any third party copyright information you will need to obtain permission from the copyright holders concerned.
This publication is available at https://www.gov.uk/government/publications/protecting-intellectual-property-in-the-united-kingdom/uk-toolkit-for-us-smes
1.

Introduction

This toolkit has been produced to inform United States (US) small and medium-sized enterprises (SMEs) about protecting their intellectual property (IP) within the United Kingdom (UK) and the tools available to help them. As many IP rights are 'national rights' there are often differences in how, and the level to which, your IP rights are protected in the UK compared to the US.
2.

Support for SMEs

The UK has extensive support to help protect IP for SMEs operating in the UK. This includes regional advice centers and professional help for businesses to value their IP which can help you navigate the different options set out below. The UK's Intellectual Property Office (IPO) also offers a competitively priced IP mediation service if your rights are infringed. Further details of support offered are detailed in the IPO's IP Basics guide for businesses.
3.

Patents

A patent protects your invention and allows you to take legal action against anyone who makes, uses, sells or imports your invention without permission. On expiry of your patent, other people can make and sell your invention.

To get a UK patent for your invention you have to apply to the UK's Intellectual Property Office and pay the relevant fees. It can take several years before a patent is granted. Patent protection duration in the UK is 20 years, with renewal fees required each year.

The fees to apply for a patent are changing in the UK on 6 April 2018 with current information on the cost of renewing a patent until then, also available.

You can also gain patent protection in the UK through the European Patent Office or through the Patent Cooperation Treaty, administered by the World Intellectual Property Organization (WIPO). This may be appropriate if you are seeking to do business in countries other than the UK.

We strongly advise seeking legal advice before applying for a patent as it is a complex process. Only 1 in 20 applicants successfully obtain a patent without professional help.
4.

Copyright

Copyright gives its owner the exclusive right to manage and control the use of their creative works. In the UK, copyright is an automatic right which comes into being as soon as a qualifying work is created. As a result, there is no formal registration or fee to pay.

As there is no official copyright register in the UK, it can be useful for copyright owners to take steps to prove that they are the creator of their works in case this is ever called into question. Ways to do this include retaining any rough drafts, plans or notes of works produced.

Alongside this, some people choose to mark their work with the copyright symbol © and an accompanying statement. Although this doesn't confer any additional legal protection in the UK, it can help to draw third parties' attention to the fact that copyright is in force and that they need to seek permission if they want to use the work.

For most types of work, copyright lasts for the life of the creator, plus 70 years from the end of the calendar year in which they died. However, this will vary depending on the type of work and when it was created.
5.

Trademarks

A trademark distinguishes the goods and services of one trader from those of others. This can be through a word, phrase, logo, shape, colour, sound, aspects of packaging, or any combination of these. Registered trademarks can be identified by the ® symbol. If your mark is registered in the US you can use the ® symbol prior to application for a UK trademark. It is worth noting that it is an offence in the UK to use this symbol on a mark that is not registered anywhere in the world for the relevant goods or services.

In the UK, trademarks are registered for a fee by the Intellectual Property Office and can be registered in as little as three months from the date of filing. They can be renewed every ten years, and can be renewed indefinitely.

If you plan to export your product to multiple countries, you can also protect your trademark in the UK via a single application for an EU-wide trademark made at the European Union Intellectual Property Office (EUIPO), or by designating the UK in an international application (via the 'Madrid System') made at WIPO.
6.

Unregistered trademarks

The law of 'passing off' prevents someone representing their products or services as being those of someone else (including unregistered marks).This does not give that person monopoly over the appearance or look and feel of a product, but is instead designed to prevent misrepresentation to the public when sold.

In order to succeed in a 'passing-off' case, a claimant has to prove:

a) they possess goodwill in their mark.

b) misrepresentation by the defendant.

c) damage caused to their reputation or goodwill.
7.

Designs

Design refers to the appearance or 'look' of products. There are two types of design protection in the UK:
7.1

Registered designs

Design registration protects the appearance or 'look' of the whole or part of a product, providing it is new and has individual character. Design registration can protect shape, lines, contours, texture or ornamentation.

In the UK these are registered for a fee by the Intellectual Property Office.

A registered design gives you the right to prevent others from using it for up to 25 years, but it must be renewed every five years.

You can also protect your design in the UK via a single application for an EU-wide Registered Community Design made at the European Union Intellectual Property Office (EUIPO). The UK is also in the process of ratifying the Hague Agreement, with implementation expected in late spring 2018. Once implemented, you will be able to designate the UK in an international application (via the 'Hague System') for the protection of industrial designs made at WIPO.
7.2

Unregistered designs

Automatic design rights also exist in the UK via the UK Unregistered Design Right, and the EU Community Unregistered Design. Both give the owner the right to prevent unauthorized copying of the design in the UK. The qualification requirements for both types of unregistered design rights are quite complex, so we would strongly advise that you seek legal advice.

The UK design right automatically protects your design for 10 years after it was first sold or 15 years after it was created - whichever is earliest. The right only applies to the shape and configuration of objects.

The EU right differs from the UK design right in both scope and duration. The right lasts for 3 years and, unlike the UK right, also protects surface decoration for example textures, patterns, and ornamentation. Either, or both rights may be asserted in the UK.
8.

Trade secrets

Trade secrets are protected in the UK but for the most part, are governed by the common law (case law) relating to confidentiality and contract. Trade secrets cover a wide range of different types of information and may include, for example, commercial data as well as technological and product information.

Information may be protected as a trade secret if it has the necessary quality of confidence about it. In other words, the information must not be public knowledge or public property. If the information has commercial value, for example, if it gives you a competitive advantage in the market, and you have taken reasonable steps to keep the information secret, it may be eligible for protection as a trade secret.

Where there has been a breach of confidence in relation to trade secrets, proceedings may be filed in the courts.
9.

Enforcement of IP rights

The UK Intellectual Property Office provides guidance on its website for both businesses and consumers on how to protect and defend intellectual property, and how to avoid infringing someone else's intellectual property.
10.

Impact of the UK exiting the European Union (EU) on IP rights

This guide will be updated if there are any changes to the UK's IP system as a result of leaving the EU.
11.

Further online tools
IP Equip is free online training which will teach you about IP rights
IP Health Check is a free, fast and easy-to-use tool to identify your IP assets and provide advice on how to protect them
there are also a number of videos on protecting your IP rights which can be found at the IPO's YouTube channel
12.

Contact details
you can contact one of the UK IPO's IP advisers on +44(0)300 300 2000, or email enquiries@ipo.gov.uk them. Calls to +44(0)300 numbers are charged at your network provider's standard national rate

the IPO's postal address is:
Intellectual Property Office
Concept House
Cardiff Road
Newport
South Wales
NP10 8QQ

13.

You can also get in touch via: