Letter to private candidates
Published 11 November 2021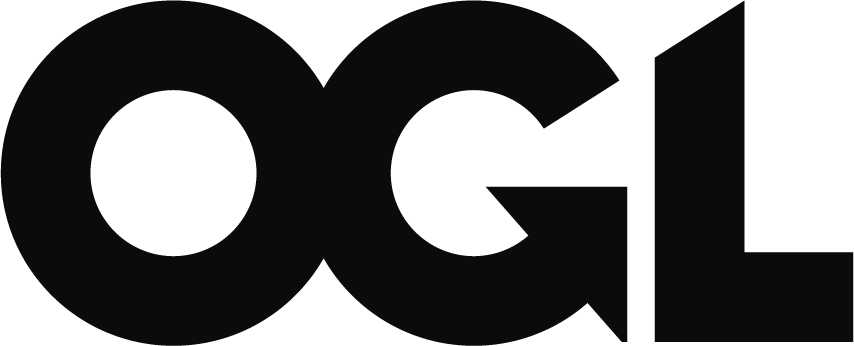 © Crown copyright 2021
This publication is licensed under the terms of the Open Government Licence v3.0 except where otherwise stated. To view this licence, visit nationalarchives.gov.uk/doc/open-government-licence/version/3 or write to the Information Policy Team, The National Archives, Kew, London TW9 4DU, or email: psi@nationalarchives.gov.uk.
Where we have identified any third party copyright information you will need to obtain permission from the copyright holders concerned.
This publication is available at https://www.gov.uk/government/publications/open-letters-arrangements-for-gcses-as-and-a-levels-in-2022/letter-to-private-candidates
To all Private Candidates
My name is Jo Saxton and I am Ofqual's Chief Regulator. My job is to make sure that qualifications, examinations and assessments in England are properly run and are as fair as possible to all those taking them. Together these things mean you have the best chance of getting the grades you deserve and passports to the next phases of your education and life.
While the country is still responding to COVID-19, I want to make sure you know what is going to happen next with the qualifications you are working towards and how changes we're making will affect you.
We want to get back to normal – that means getting back to exams and other formal assessment. Exams are set, marked and graded by examiners, with everyone taking the same assessments at the same time, in the same way. Other formal assessments have carefully designed and well-established marking arrangements.
All this gives you the fairest chance to show what you know, understand and can do.
In addressing this letter to private candidates, I recognise the different circumstances described by this term. Private candidates include those of you who are home educated, those retaking a qualification having left your school or college, and adult learners. As we have taken decisions about the arrangements for 2022, we have thought about private candidates' varied circumstances. You may be studying completely independently or with a tutor, parent or distance learning provider.
I want the arrangements for regulated qualifications to be as fair as possible for all the students taking them, including private candidates. I recognise too that the changes to assessment arrangements over the past couple of years as a result of the pandemic have been particularly difficult for private candidates.
Arrangements for GCSEs, AS and A levels in 2022
Changes
I know that you might be concerned at the thought of taking exams next year after the disruption many of you have experienced. That is why we have put in place changes to exams and assessments to make them as fair as possible during the pandemic. This means that you can concentrate on what really matters – studying and revising as you prepare to get the best results you can.
The changes include advance information, designed to give you some help for revision ahead of summer exams. It will be published no later than 7 February. If you already know the centre that will enter you for your exams, they will let you know when this is available. If you have not yet found a centre, you should check the relevant exam board's website for more information.
Information for candidates shared with schools, colleges and other exam centres will also be published by exam boards so that private candidates can access it. You can also find more information about these adaptations to GCSEs, AS and A level exams and the changes we have made to non-exam assessment on our website.
Grading
When grading exams in 2022, we will aim for a grading standard that reflects a midway point between 2021 and 2019. This means that exam boards will set the grade boundaries so that more students get higher grades in 2022 than before the pandemic. This will provide a safety net and will help anyone who might otherwise just miss out on a higher grade. We have taken this decision to reflect the disruption that you as a cohort have experienced already in your course.
Grading is monitored by the experts every step of the way, and as usual, we will review results for each subject before you get them.
Your interests are key to me – that means fairness and high-quality qualifications that will be recognised and valued: qualifications that employers, colleges and universities trust.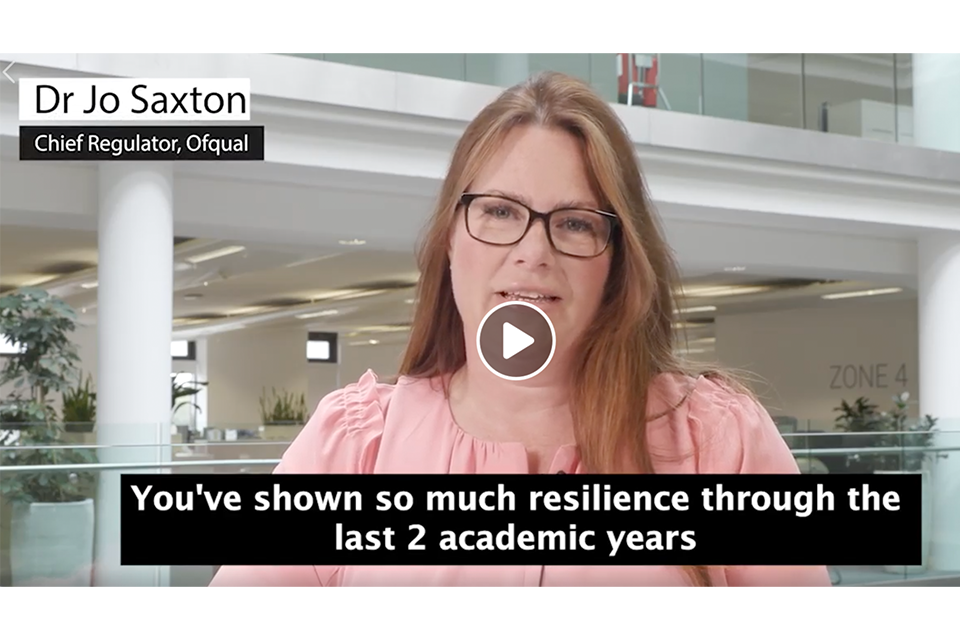 Ofqual Chief Regulator Dr Jo Saxton talks to students about grading on Instagram
Contingency arrangements
Though we expect exams to go ahead as planned, if the 2022 exams cannot go ahead due to further Covid disruption, grades will instead be determined by teachers, using a Teacher Assessed Grade (TAG) approach. Evidence will be gathered through assessments, which would then be used to determine a TAG should exams not be able to take place. We have published our decisions about this approach following a public consultation, which included students.
As a private candidate, I understand your circumstances are different to those students in a school or college. As we expect exams to take place in 2022, we are encouraging centres to allow private candidates to register with them in the usual way. You can contact a centre now to talk to them about entering for exams next summer and we have encouraged centres to support you.
If you want to take assessments throughout the year, you can work with an exam centre to do this. But you don't have to do this: you could be assessed only if exams cannot take place, in a shorter period than those students who have been assessed earlier in the course. You would need to find and work with a centre to do this.
If you are unsure about how to find a centre to enter for your exams, the Joint Council for Qualifications (JCQ) will provide a list of centres which will accept private candidate exam entries for GCSEs, AS and A levels in 2022. The centre list will be available by the end of December and will show which centres will accept private candidate exam entries for 2022, as well as those which will consider working with you to provide a TAG should exams be cancelled. The list will also show which centres will offer remote assessments in the event that exams are cancelled. The list is available to help you find a centre that offers entries for your subject but you can work with any centre that accepts private candidate entries – they do not have to be on the list.
If exams could not take place, the Department for Education would explore ways to encourage centres to work with private candidates and to provide affordable opportunities for private candidates to work with them, as they did in 2021.
Arrangements for Vocational and Technical Qualifications (VTQs) in 2022
We also expect exams and assessments to take place for VTQs in the 2021 to 2022 academic year. Vocational and Technical Qualifications include those such as BTECs, OCR Cambridge Technicals, Functional Skills and ESOL Skills for Life, among many others.
As there is such a wide range of different vocational and technical qualifications, it isn't possible to have just one approach for them all.
We have confirmed arrangements for the assessment and awarding of VTQs and other general qualifications, such as the International Baccalaureate, for 2021 to 2022, which take account of the disruption that you may have experienced.
If you're not sure what the arrangements are for the particular qualification that you're studying towards, you should speak to the awarding organisation.
Additional information
If you have any questions, please do contact your awarding organisation. You, or your parents or carers, might also find it helpful to sign up for updates on our website or by following our Instagram channel @Ofqual.
Good luck with your studies,
Dr Jo Saxton
Chief Regulator