Letter to heads of schools and colleges
Published 11 November 2021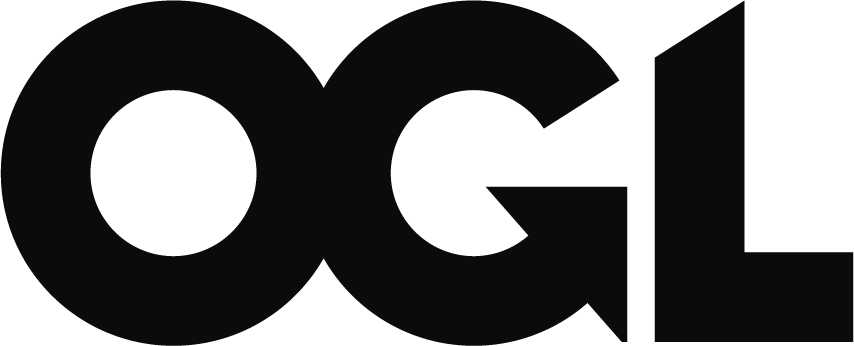 © Crown copyright 2021
This publication is licensed under the terms of the Open Government Licence v3.0 except where otherwise stated. To view this licence, visit nationalarchives.gov.uk/doc/open-government-licence/version/3 or write to the Information Policy Team, The National Archives, Kew, London TW9 4DU, or email: psi@nationalarchives.gov.uk.
Where we have identified any third party copyright information you will need to obtain permission from the copyright holders concerned.
This publication is available at https://www.gov.uk/government/publications/open-letters-arrangements-for-gcses-as-and-a-levels-in-2022/letter-to-heads-of-schools-and-colleges
To all Heads and Principals
I would like, firstly, to introduce myself as Ofqual's Chief Regulator. Since I took up my post in September I have been lucky enough to spend time meeting many new people, but the highlight so far has to be my trip to Bristol, to listen to students, their teachers, leaders and governors at two schools there. This was the first of a whole series of visits to schools and colleges across the country over the coming weeks and months, where I am keen to listen and hear the views and thoughts of school and college leaders on how I can best use Ofqual's powers to advance the aspirations and opportunities of those you serve.
In Bristol, I heard a range of views on the qualifications system, as well as thoughts on the impact of the pandemic; both the positive innovations that have come forward, and personal reflections on hardship and loss brought by it.
It's very clear to me that dealing with the impact of the pandemic has been challenging for school and college leaders, staff and students up and down the country. I want to be totally clear that my priority is to act in the interests of all students. I want them, and their families, to have confidence in their qualifications. So, I'm writing to confirm the arrangements for regulated qualifications being taken next year. I would ask that you please share this letter with teaching and support staff.
As a former school leader, I do understand the pressures you are under and I know you are working hard to prepare students for exams in 2022.
Arrangements for GCSEs, AS and A levels in 2022
Adaptations
In September, Ofqual and the Department for Education (DfE) set out the support that will be available for students taking their exams next summer, in response to the disruption to education caused by the pandemic. This means a choice of topics in some GCSE exams like English literature and history, advance information about the focus of exams to help students' revision for other GCSEs and all AS and A levels, and support materials in some exams, such as formulae sheets in GCSE maths.
Exam boards will publish the advance information for GCSE, AS and A levels no later than 7 February 2022. The government will decide whether the advance information should be published before this date should there be significant further disruption from the pandemic.
In June, we confirmed, following consultation, changes to non-exam assessment and fieldwork. These changes allow adjustments to the assessment and evidence requirements for non-exam assessment in a range of subjects to accommodate public health restrictions. You can find more information on the adaptations for exams and adjustments for non-exam assessment on our website.
Grading
In 2022, we will aim for a grading standard that reflects a midway point between 2021 and 2019. Exam boards will set the grade boundaries so that more students get higher grades in 2022 than before the pandemic. This will provide a safety net for students who might otherwise just miss out on a higher grade.
We have taken this decision to reflect that we are in a pandemic recovery period, that students' education has been disrupted and that we have made adaptations to the exams. In 2023 we aim to return to results that are in line with those in pre-pandemic years.
Contingency arrangements
In the unlikely event that 2022 exams cannot go ahead, students' grades will instead be determined by their teachers, using a Teacher Assessed Grades approach. Following joint public consultation with DfE, we have published the decisions that have been taken about this approach.
We have provided guidance that sets out what teachers should do during the rest of this academic year, until exams are taken, as a contingency in case it is not possible for exams to go ahead. We hope that the guidance will help you take a proportionate approach in gathering evidence, and avoid an unnecessary assessment burden on either staff or your students.
Information about how TAGs will be determined, based on the evidence collected, will only be published if exams cannot go ahead as planned – it is only at that point that teachers will need to determine TAGs. Again, we want to avoid any unnecessary additional work for staff and your students.
Arrangements for Vocational and Technical Qualifications (VTQs) in 2022
As you know most VTQs exams and assessments will be happening now, and we expect that to continue throughout the academic year. We have confirmed the arrangements for the assessment and awarding of VTQs and other general qualifications for 2021 to 2022, which take account of the disruption that students taking those qualifications may have experienced. Awarding organisations will be able to advise what adaptions have been made to each of their qualifications.
The approach to grading GCSEs and A levels will have an impact on certain VTQs used for similar purposes, including progressing to further study. We expect the awarding organisations who offer those VTQs to consider this, their assessment outcomes and structure, and the impact of the pandemic and other factors when setting standards in their own qualifications.
We have provided guidance on contingencies for VTQs for 2021 to 2022 that explains how to award grades if exams cannot take place due to the pandemic. Please do ensure that your students have the opportunity to take assessments as they are ready, so that they are in the best place possible should there be any further disruption.
Communicating with students
As Chief Regulator, I am guided by the best interest of students and I strongly believe they need to know and understand what all this means for them. That is why I have written a letter for those preparing to take their exams next year. I'd be grateful if you would share this with students preparing to take exams in the current academic year, and their parents and carers.
I have also published a letter to private candidates – students not studying at school or college, perhaps because they are home educated, former students resitting qualifications or adult learners. Please also share that letter with any private candidates that you're working with. If you do not offer entries to candidates from outside your centre I would urge you to consider doing so to improve access to exam centres for private candidates.
Thank you for the critical role you have played in assessment arrangements during the past two years and I look forward to speaking with as many school and college leaders as possible in the months ahead.
Dr Jo Saxton
Chief Regulator