Traffic regulation orders: guidance on the traffic orders procedure (Coronavirus)
Published 29 June 2020
This guidance was withdrawn on
This information has expired. Traffic orders will now revert to the procedures set out in legislation for: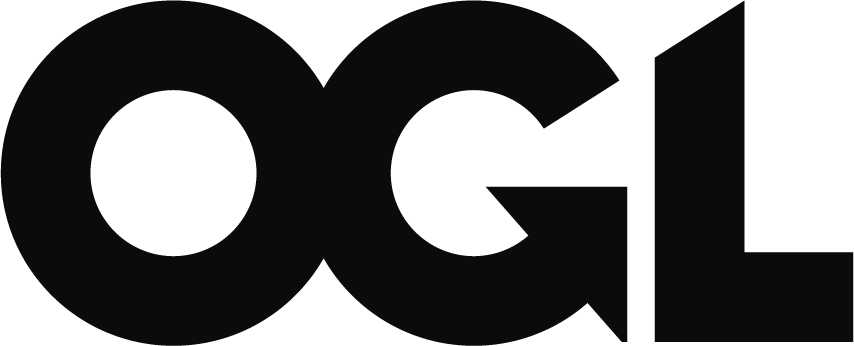 © Crown copyright 2020
This publication is licensed under the terms of the Open Government Licence v3.0 except where otherwise stated. To view this licence, visit nationalarchives.gov.uk/doc/open-government-licence/version/3 or write to the Information Policy Team, The National Archives, Kew, London TW9 4DU, or email: psi@nationalarchives.gov.uk.
Where we have identified any third party copyright information you will need to obtain permission from the copyright holders concerned.
This publication is available at https://www.gov.uk/government/publications/making-traffic-regulation-orders-during-coronavirus-covid-19/traffic-regulation-orders-guidance-on-the-traffic-orders-procedure-coronavirus
Introduction
This guidance applies to the Traffic Orders Procedure (Coronavirus) (amendment) (England) regulations 2020 (Statutory Instrument No. 536) ("the SI") that came into force on 23 May 2020. The SI applies to England and is temporary. The amendments it has introduced will remain in force until 30 April 2021.
The SI relates to traffic orders, which are required to make and enforce changes to a road's use or its design. Traffic orders can be permanent, temporary or experimental. The SI introduces an emergency procedure for temporary orders and amends the publicity requirements for other types of orders.
Special event orders can also be made but these are not affected by this SI.
The amendments included in the SI are intended to speed up the time it takes for traffic authorities to make the traffic orders that are needed to put in place measures to deal with the effects of coronavirus, including the need to encourage social distancing and promote active travel, for example, walking and cycling.
Emergency procedure
Traffic authorities may use the new emergency procedure to put in place measures urgently if they are necessary for purposes connected to coronavirus.
The emergency procedure is set out in the newly-inserted Regulation 18 of Part VI (Temporary Provisions Applicable During the Coronavirus Pandemic) of The Road Traffic (Temporary Restrictions) Procedure Regulations 1992 (SI 1992/1215, as amended by SI 2020/536).
Regulation 18(1) of Part VI essentially sets out a two-part test.
Part one of the test is that the order must be made under section 14 (temporary prohibition or restriction on roads) of the road traffic regulation act 1984 ("the 1984 act"). So the traffic authority must be satisfied the traffic on the road should be restricted or prohibited for reasons set out in section 14(1) of the 1984 act.
Part two of the test is that the traffic authority must be satisfied the temporary order should be made for purposes connected to coronavirus.
"Purposes connected to coronavirus" may include measures that are made as a response to, or with the intention of mitigating risks related to, the coronavirus pandemic. For example:
installing cycling lanes
widening pavements
restricting certain roads to certain types of traffic
changing parking provisions
reducing speed limits
allowing trial e-scooters to use cycle lanes
This list is not exhaustive and whether the measure falls within the meaning of "purposes connected to coronavirus" will depend on the nature of the measure and the reason it is being introduced.
Works needed to put a coronavirus measure in place. For example, works needed to suspend parking bays, widen the pavement or install the cycle lane.
There may be cases where planned works or schemes are being re-scheduled or brought forward as a result of the pandemic, for example, undertaking utility street works, repairing pot holes, implementing junction or road safety improvements during a time where traffic levels are lower. Bringing forward (or postponing) works that are required in any event is in itself unlikely to meet the test in regulation 18(1). An additional reason over and above timing is likely to be required for the order to fall within the meaning of "purposes connected to coronavirus". In these cases, it is likely to be more appropriate to use the existing temporary order procedure.
If both parts one and two of the test are satisfied, the procedure set out in regulation 18(2) applies to the making of that order.
An order made using the emergency procedure can come into effect 7 days after the notice of intention to make the order has been published. Any works can start at the end of this 7 day period. As with the current procedure for temporary orders, a notice period of 7 days is required before making an order to allow for responses to the proposed change to be made.
The emergency procedure allows for publication of that notice via digital media, for example, websites, online publications, social media or email. Letter or leaflet drops could also be used. Authorities are able to decide upon the most effective and appropriate way to publish the notice.
As with existing procedures for temporary orders, a second notice must be published within 14 days after making the order, for information, so that local people and businesses can see the final details of the changes being made. Publication of the second notice must be via a local newspaper (including if that newspaper has moved online) where this is still available in an area. Where it is not reasonably practicable to use local print or online papers (i.e. where they are not available), a traffic authority should use other means of publication instead, which could include digital media. It is also important to note that informal consultation should take place, as now, as part of the initial scheme design.
Temporary orders can be in place for up to 6 months for footpaths, bridleways, restricted byways, cycle tracks or byways open to all traffic, and 18 months for all other orders (see Road traffic regulation act 1984, Section 15(1)). This may be extended pursuant to the provisions set out in the 1984 act. If the traffic authority wants to make the measures permanent at the end of this period, they should make a permanent traffic order before the end of the respective period.
Alternative publicity arrangements
For permanent, temporary and experimental orders, the SI provides alternative publicity, inspection and on-site posting requirements.
The new provisions are set out in the newly-inserted:
In cases where it is not reasonably practicable, for reasons connected to coronavirus, for traffic authorities (or, as the case may be, concessionaires, the Secretary of State or Highways England) to comply with the requirement to advertise notices in local print newspapers, the relevant authority must use such alternative publicity arrangements as it considers appropriate. This may include online publication, or leaflet or letter drops and so on.
It will not be 'reasonably practicable for reasons connected to coronavirus' to publish in a newspaper where, for example, the local newspaper has closed or moved to online publication. If a print newspaper is still in circulation, then notices should still be published in these.
In cases where it is not reasonably practicable, for reasons connected to coronavirus, to post notices on site, or make documents available for inspection at specific office locations, the authority making the order must make appropriate alternative arrangements for making the documents available for inspection, or posting notices on site. This may include online publication, or providing alternative means for inspection of documents.
It will not be 'reasonably practicable for reasons connected to coronavirus' where, for example, local authority offices are closed, or an authority decides it is not safe for staff to post site notices.
Additional notes
It should be noted that the SI applies to England only. These new procedures are available to traffic authorities to use on roads to which the public has access. This includes public owned footpaths, bridleways, cycle tracks, and byways open to all traffic.
It does not apply to National Parks or rights of way on private land.
It will be for the traffic authority to decide which measures are needed and in which locations, and to consider the design and effect of the changes they are making in line with their network management duty.