Libraries and makerspaces
Updated 4 October 2019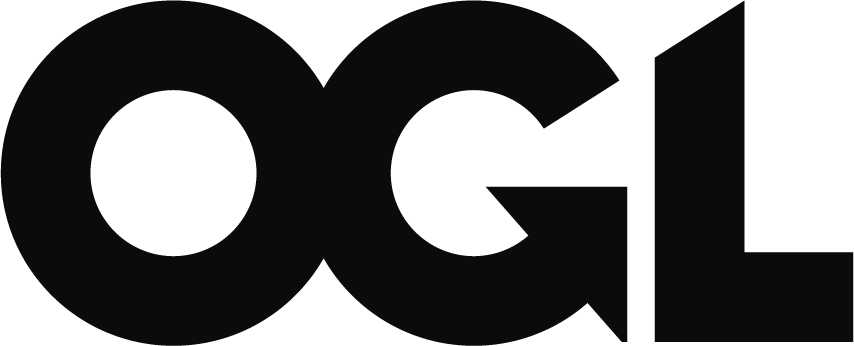 © Crown copyright 2019
This publication is licensed under the terms of the Open Government Licence v3.0 except where otherwise stated. To view this licence, visit nationalarchives.gov.uk/doc/open-government-licence/version/3 or write to the Information Policy Team, The National Archives, Kew, London TW9 4DU, or email: psi@nationalarchives.gov.uk.
Where we have identified any third party copyright information you will need to obtain permission from the copyright holders concerned.
This publication is available at https://www.gov.uk/government/publications/libraries-and-makerspaces/libraries-and-makerspaces
1.

What are makerspaces?

A makerspace is a physical location where people gather to co-create, share resources and knowledge, work on projects, network, and build. They help intermediate and advanced users develop their skills and creativity, particularly inspiring younger generations to engage with the STEM agenda - Science, Technology, Engineering and Mathematics (or STEAM as it is now sometimes becoming referred to, by also including the Arts). Their activity promotes development of high-end technology skills needed for prosperity and social mobility. Makerspaces in libraries featured strongly in the UK Digital Strategy in recognition of their value and impact.

In Libraries Deliver: Ambition for Public Libraries in England 2016-21, the Taskforce committed to support the extension of partnership projects such as the BFI Mediatheques and makerspaces.

The Libraries Taskforce ran workshops for library services developing makerspaces in 2017. More information about the workshops can be found on our blog posts from the events on 31 May 2017 and 6 September 2017.
2.

Where are they?

A growing number of libraries have successful makerspaces, including a number of which received funding from the Libraries: Opportunities for Everyone innovation fund. The total includes:
Fab Lab PLUS Barnstaple - Libraries Unlimited have also developed an outreach programme with a mobile Fab Lab
Fab Lab Devon (in Exeter library, Devon) - their website includes full details about the machines they have, activities they run and the membership scheme
Creatorspace, Basildon library, Essex
Innovation Lab, Coleford library, Gloucestershire
The Fareham Makery, Hampshire
The Fleet Makery, Hampshire
CreatorSpace, Hemel Hempstead library, Hertfordshire
CreatorSpace, Watford library, Hertfordshire
Harris Makerspace, Harris Museum, Art Gallery and Library, Preston, Lancashire run in partnership with the University of Central Lancashire (UCLan)
Makerspace, Hull central library, Kingston Upon Hull
Jersey Eagle Lab, Jersey public library, Jersey
Lab Central, Redbridge central library, Redbridge
Makerspace, Forum library, Manchester
Makerspace, Manchester central library, Manchester
Solihull Fab Lab (in Chelmsley Wood library, Solihull) - EU funded, only open to people aged 15-29 who are not in employment, education or training
The Glass Box, Taunton library, Somerset
Fab Lab @ The Word, South Shields
Imagination Station in Thornaby library, Stockton on Tees
Innovation Station in Stockton central library, Stockton on Tees
Makerspace, Ipswich library, Suffolk - part of their Enterprise + Innovation Hub
Let's Make, Nuneaton library, Warwickshire
Let's Make, Rugby library, Warwickshire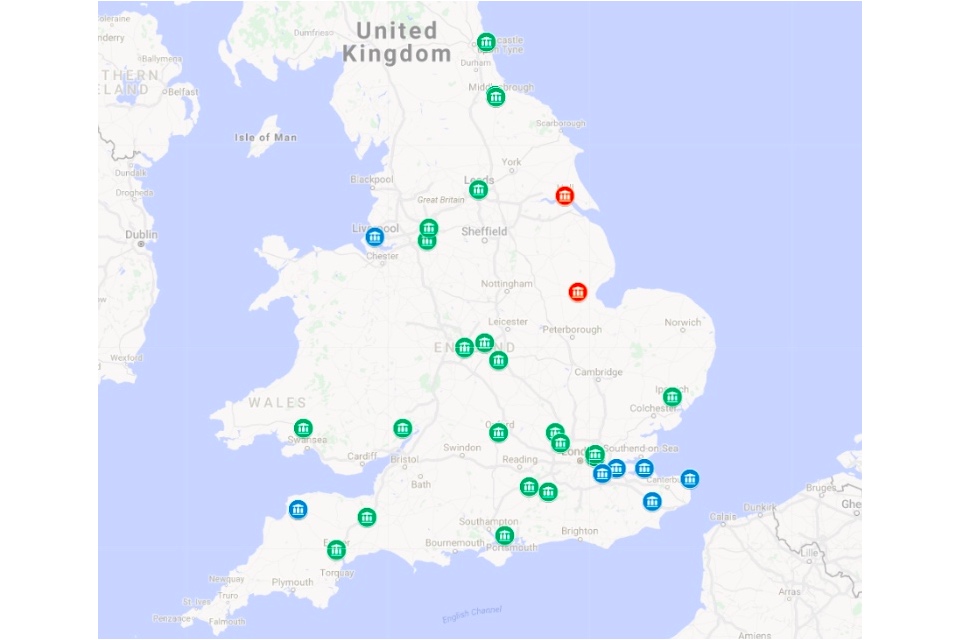 The Taskforce have created a map of makerspaces in libraries.
A number of libraries (including the above also have 3D printers). These have been plotted on a map.
3.

Case studies

We have developed more detailed case studies on some of the existing makerspaces:

Please contact us on librariestaskforce@culture.gov.uk if you're setting up a makerspace in your library and would like more information or to be included on this page.
4.

Variants on makerspaces

These include:

A number of libraries have also hosted makerspace events in partnership with local makerspace groups and/or universities. For example, Liverpool, Gateshead, Colchester, Redbridge and Brighton.
5.

Makerspaces elsewhere in the UK

The open dataset of UK makerspaces: a user's guide report published by Nesta in April 2015 covers the 97 makerspaces they had managed to identify at that time. Other makerspaces across the UK include:
Institute of Making which is a multi-disciplinary research club for those interested in the made world and is part of University College London
6.

Useful resources and articles

A starter guide to library makerspaces

Business Model Generation which includes the Business Model Canvas.

The Cultural role of Makerspaces is a report produced by From Now On.

Five Fantastic maker ideas for your library (CILIP article).

LibraryMakers holds tutorials and resources for library makers hosted by Artefacto. The site is developed collaboratively and openly. Users can submit requests, edit content and make requests.

Makerspaces blogs from the Libraries Taskforce.

Make Shift Do is the Crafts Council's annual festival of new making which aims to engage families and young people with craft innovation. They offer makerspaces, fab labs, and other venues funding to support free workshops and open days to introduce families and young people to cutting-edge approaches to making.

Making library makers provides self-paced training materials for library staff produced by Artefacto [a fee is involved].

CODE KADK research project - blog and video on prototyping a maker space in Tingbjerg Library, Copenhagen.

Bibliotekets skaberaeresle, Tingbjerg - report on the makerspace pilot in Tingbjerg library.

Libraries Connected have a number of guidance documents from their Family Learning and Digital Roadshows along with a resource pack.

Top Tech Trends: advice for makerspaces
7.

Materials library - products you might want to explore

[Note: included for reference, but you need to check details of any restrictions on their use]

MyMiniFactory, a 3D printable object-sharing platform. Their How it Works page provides information on the materials they offer.

Thingiverse is a design community for discovering, making and sharing 3D printable things.
8.

Organisations that may be of interest

There are a number of organisations that do similar work, or who work on or for makerspaces. Here is a selection of them. If you know of any others, please let us know at librariestaskforce@culture.gov.uk.

Artefacto is a creative technology agency working with cultural organisations to bring innovative ideas to life. It offers a wide range of services including consultancy, web development, training and workshops and specialise in digital making.

Crafts Council - their goal is to make the UK the best place to make, see, collect and learn about contemporary crafts.

FabFoundationUK exists to inform, advise and support FabLabs in the UK.

Fixperts is a network of people who use their imagination and skills to solve immediate, everyday problems for others. Email hello@fixperts.org to sign up to the Fixperts newsletter or subscribe for resources.

Hackspace Foundation is a non-profit, community organisation dedicated to promoting and coordinating hackspaces in and around the UK.

Participatory City explores what a participatory city might look like at scale. This started with a prototype system in West Norwood, Lambeth, London in 2014/15 - the full research report is available.

The Tech Partnership - you can subscribe to their Get Digital Monthly mailing list [see bottom of web page] for latest news on basic digital skills development. It also covers new training materials.
9.

International examples
Maker Library Network
The Maker Library Network (MLN) was initially commissioned for the British Council's Connect ZA season, to connect designers and makers in the UK and South Africa. The Maker Library Network concept was created and developed by Daniel Charny and From Now On in collaboration with the British Council. In 2017, the British Council stepped back from its involvement in the project yet Maker Libraries continue to run across the world.
This website showcases the activities of the Maker Library Network from 2014 – 2017 but does not represent the current status of the project which is now run independently by members of the Maker Library Network.
How public libraries contribute to the STEM agenda
In March 2017, more than 100 leaders from public libraries across Australia, Asia, Eastern and Western Europe and the Americas, gathered at the State Library of New South Wales (NSW) for STEAM into Sydney the Public Libraries Standing Committee's mid-term meeting.
STEAM celebrated the innovative ways that public libraries are supporting the science, technology, engineering, arts and mathematics agenda. Presentations were ambitious, inspirational and demonstrated the kind of forward-thinking that has made public libraries such successful centres for lifelong learning in their communities. There were excellent examples of initiatives in Australia, as well as from around the world.
These have been collated into a single report developed by the Australian Library and Information Association (ALIA) How Public Libraries Contribute to the STEM Agenda which captures the ways in which public libraries globally are making a difference to their community.
MakEY project
MakEY Project is a series of research projects to explore the place of the 'maker' culture in the development of children's digital literacy and creative design skills. Research projects are being carried out in Denmark, Germany, Finland, Iceland, Norway Romania, the UK and the USA. Staff working in makerspaces (including Fab Labs) are collaborating with academics to identify the benefits and challenges of running makerspace workshops in both formal (nurseries and schools) and informal (museums and libraries) educational settings.
MakEY in Libraries
An off-shoot of the MakEY project, MaKEY in Libraries is led by Dr Liz Chesworth, and is funded by the University of Sheffield's Knowledge Exchange and Impact Opportunities (KEIO) Scheme.
This project worked with 3 library services (Barnsley, Sheffield and South Shields) to provide makerspace workshops for 3-8 year-olds and their families. It has since produced a [guidance and resources pack] that can be used by other library services who wish to develop makerspaces for children aged 3-8 and their families.(http://makeyproject.eu/wp-content/uploads/2018/05/MakEY-Guidance-and-Resources.pdf).