Promotional material
HS2 Phase 2b: Leeds New Lane factsheet 2013
Information regarding the proposed HS2 Phase 2b station at Leeds New Lane.
Documents
Details
The proposals for HS2 to serve Leeds and West Yorkshire centre around the construction of a new station at Leeds New Lane. The new station will be based in the Leeds waterfront area immediately south of the Victoria bridge across the River Aire.
Leeds New Lane would be a five-platform station located south of and connected by a pedestrian link to the existing Leeds rail station. A dedicated car park would be provided, as well as bus and taxi access.
Creating jobs, houses and accessibility
HS2 Ltd's analysis suggests that the Leeds New Lane station could support between 13,200 and 19,700 jobs, and between 1,700 and 2,400 houses. Journey times to London will be 1 hour 23 minutes, while Birmingham would be 57 minutes away and the East Midlands 29 minutes.
Connecting with the region
Leeds station offers connections to a number of regional rail destinations, such as Bradford, Halifax and Harrogate, as well as to the city's extensive bus network. The southern entrance will be close to the inner ring road providing connections with the M621 and local motorways.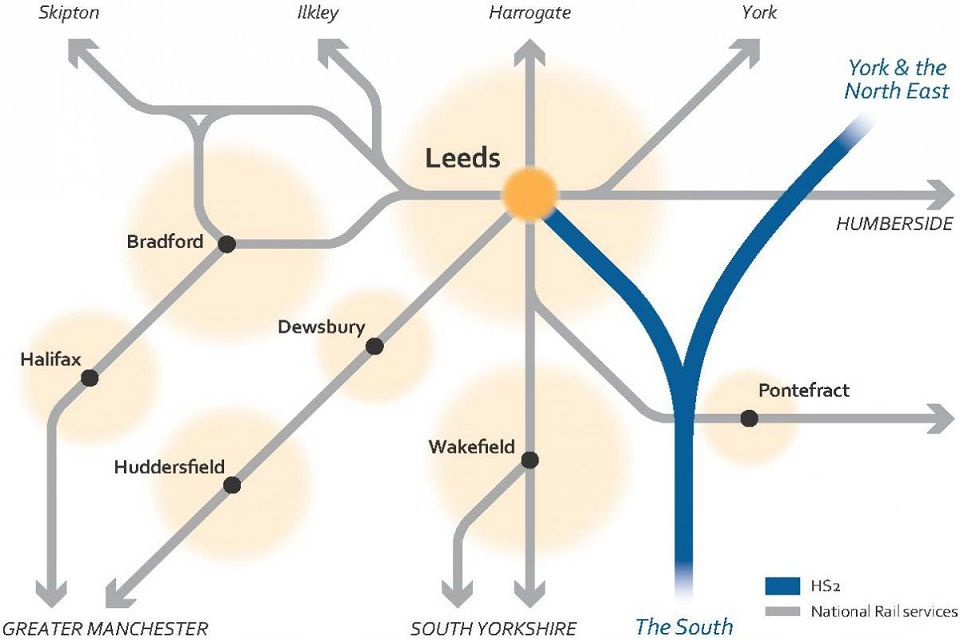 Published 28 May 2014