How to make a cloth face covering
Updated 15 July 2020
This guidance was withdrawn on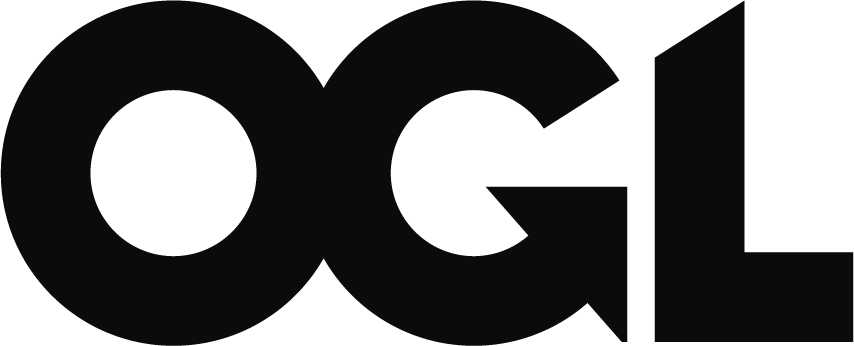 © Crown copyright 2020
This publication is licensed under the terms of the Open Government Licence v3.0 except where otherwise stated. To view this licence, visit nationalarchives.gov.uk/doc/open-government-licence/version/3 or write to the Information Policy Team, The National Archives, Kew, London TW9 4DU, or email: psi@nationalarchives.gov.uk.
Where we have identified any third party copyright information you will need to obtain permission from the copyright holders concerned.
This publication is available at https://www.gov.uk/government/publications/how-to-wear-and-make-a-cloth-face-covering/how-to-wear-and-make-a-cloth-face-covering
This is a simple guide to making a face covering. A cloth face covering should cover your mouth and nose while allowing you to breathe comfortably. More information on using face coverings during the coronavirus (COVID-19) pandemic is available.
If you would like more detailed information on how to make a face covering please visit the Big Community Sew website
To make a simple face covering
You will need:
two or three 25cm x 25cm squares of cotton fabric
two 20cm pieces of elastic (or string or cloth strips)
needle and thread
scissors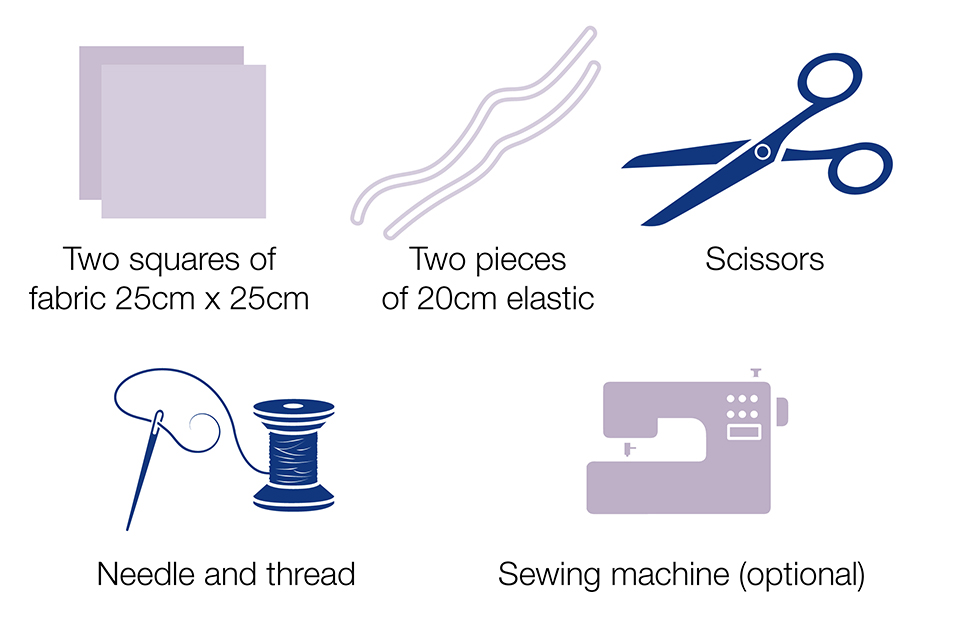 Step 1: Cut out 25cm x 25cm squares of cotton fabric. Stack the squares on top of each other.
Step 2: Fold over one side by 0.75cm and hem, then repeat on the opposite side. Make 2 channels by folding the double layer of fabric over 1.5cm along each side and stitching this down.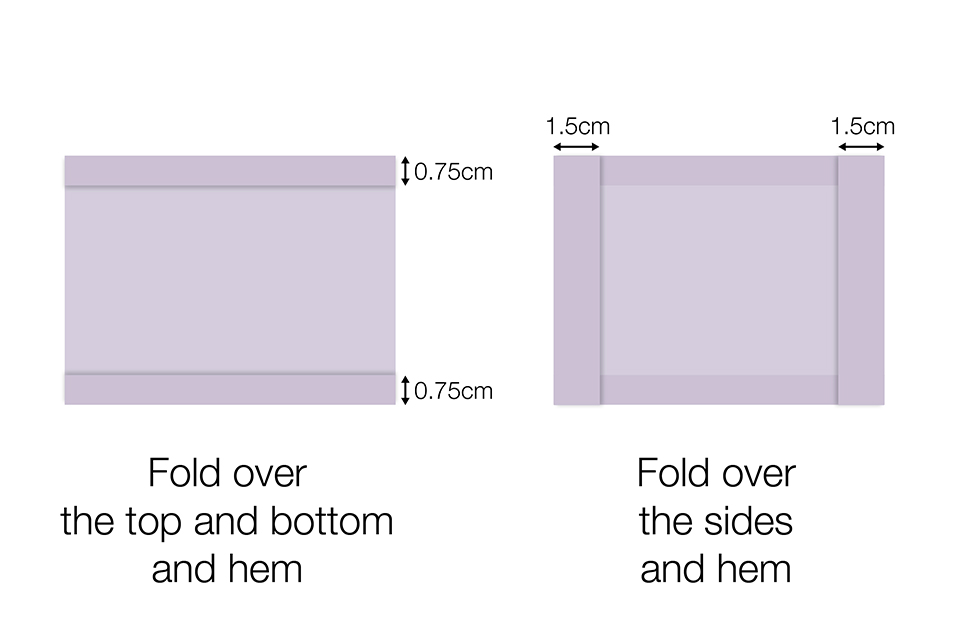 Step 3: Run a 20cm length of elastic (or string or cloth strip) through the wider hem on each side of the face covering. These will be the ear loops. Use a large needle to thread it through. Tie the ends tightly.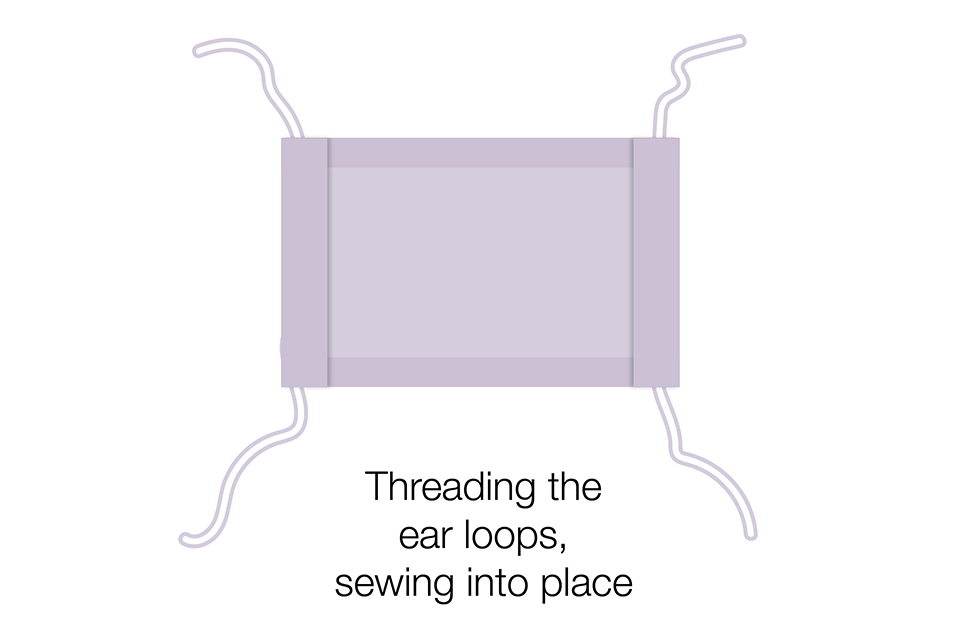 Step 4: Gently pull on the elastic so that the knots are tucked inside the hem. Gather the sides of the covering on the elastic and adjust so the covering fits your face. Then securely stitch the elastic in place to keep it from slipping. These elastic loops fit over the ears.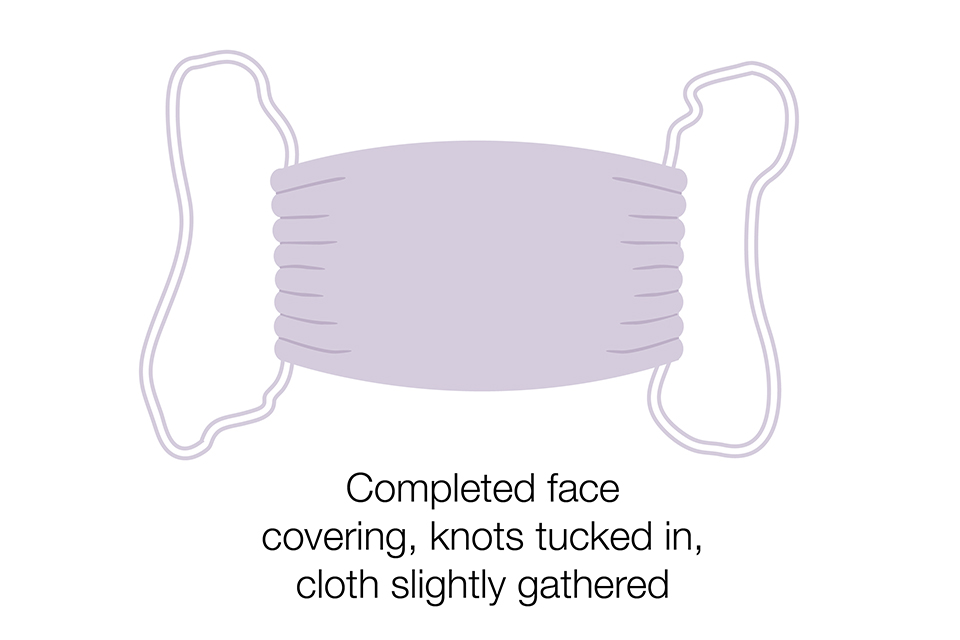 Face coverings should not be used by children under the age of 3 or those who may find it difficult to manage them correctly. For example, primary age children unassisted, or those with respiratory conditions.
Always take care to use equipment safely to avoid injury. Children should only follow these instructions under the supervision of adult