HMRC: the standard for agents
Updated 4 January 2018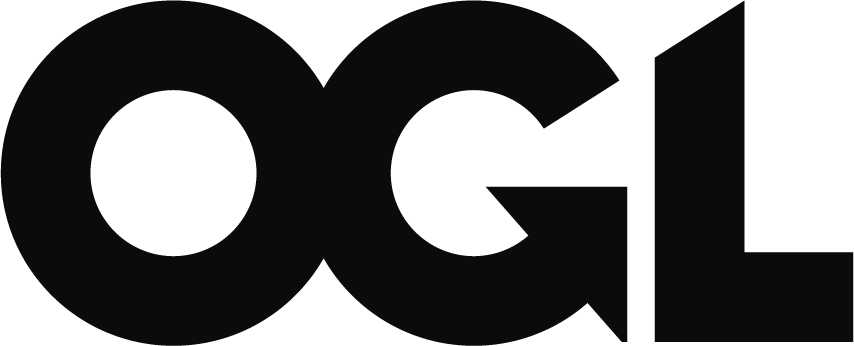 © Crown copyright 2018
This publication is licensed under the terms of the Open Government Licence v3.0 except where otherwise stated. To view this licence, visit nationalarchives.gov.uk/doc/open-government-licence/version/3 or write to the Information Policy Team, The National Archives, Kew, London TW9 4DU, or email: psi@nationalarchives.gov.uk.
Where we have identified any third party copyright information you will need to obtain permission from the copyright holders concerned.
This publication is available at https://www.gov.uk/government/publications/hmrc-the-standard-for-agents/hmrc-the-standard-for-agents
1.

Overview

HMRC recognises the value of having professional agents help taxpayers comply with their tax obligations.

The standard for agents is not new. HMRC first published a standard that sets out what it expects of agents in February 2016.

This updated standard includes requirements for providing advice on tax planning. It also makes clear that HMRC expects agents to comply fully with money laundering regulations.
1.1

Who the standard is for

These are HMRC's expectations of all individuals and businesses involved in professionally representing or advising taxpayers. The standard applies to all tax agents who transact with HMRC and to any professional who advises or acts on behalf of others in relation to their tax affairs.

HMRC's aim is to clarify what is expected of agents, particularly those who are not members of professional bodies.
1.2

What you can expect from us

If a customer wants an agent to deal with us on their behalf, we will deal with that agent courteously and professionally. We want to provide them with a service that is fair, accurate and based on mutual trust and respect. We also want to make it as easy as possible for agents to get things right.

Read HMRC's Charter to find out what all customers, including agents, can expect from us.
1.3

What we expect from you

We expect all agents who want to interact with HMRC to meet the HMRC standard set out on this page.

Most tax agents are members of professional bodies that set standards for behaviour such as Professional Conduct in Relation to Taxation (PCRT). HMRC has endorsed PCRT and encourages all agents to meet this standard. HMRC is working with the profession to agree a single common standard for all agents.
2.

The standard

HMRC requires all tax agents to maintain high standards that promote tax compliance.
2.1

Integrity

We expect agents to be straightforward and honest with HMRC, for example, by:
disclosing all relevant information
not suggesting or implying that HMRC endorses or regulates their role as an agent
2.2

Professional competence and due care

We expect agents to:
maintain correct and up-to-date knowledge of the areas of tax that they deal with
work to prevent errors in their clients' tax calculations or claims, taking particular care not to include figures in returns or claims which are not sustainable
advise their clients to take steps to set matters right where they find errors in their tax affairs (if the client is unwilling to correct matters, the agent should consider ceasing to act for them - if the agent continues to act for them, this could risk enabling tax evasion that may be subject to criminal investigation)
comply fully with data protection law and regulations, including keeping online access credentials safe from unauthorised use at all times
maintain the security of their systems and their HMRC account credentials against current threats
2.3

Professional behaviour

We expect agents to:
comply fully with tax law and regulations relating to their professional activity, including registering under, and adhering to, the Money Laundering, Terrorist Financing and Transfer of Funds (Information on the Payer) Regulations 2017
ensure that their own tax affairs are correct and up to date
deal courteously and professionally with HMRC staff
have clear terms of engagement with their clients
3.

Standards for tax planning

In addition to the above, HMRC expects agents to follow these principles when advising on tax planning.
3.1

Lawful

Agents must act lawfully and with integrity at all times, and expect the same from their clients.

Tax planning should be based on a realistic assessment of the facts and a credible view of the law.

Agents should advise their clients where there is a material uncertainty in the law, for example, if it is known that HMRC's view differs or is unknown. The risk and costs of challenge by HMRC, and any resultant court case, should be made clear to clients
3.2

Disclosure and transparency

HMRC expects any disclosure by agents to represent all relevant facts fairly.
3.3

Advising on tax planning arrangements

Agents must not create, encourage or promote tax planning arrangements or structures that:
set out to achieve results that are contrary to the clear intention of Parliament in enacting relevant legislation
are highly artificial or highly contrived and seek to exploit shortcomings in the relevant legislation
3.4

Professional judgement and appropriate documentation

HMRC expects agents to exercise professional judgement in applying these standards to particular client advisory situations.

Agents should keep timely notes of the rationale for judgements exercised in seeking to keep to these requirements.
4.

Monitoring and breaches
4.1

How HMRC monitors standards

HMRC collects evidence of any sub-standard agent behaviour in the course of its day-to-day compliance activity. The standard for agents will guide agent behaviour and make clearer the case for HMRC interventions relating to agents.

We are developing the way we work with agents as part of HMRC's Agents Strategy with the intention of better differentiating between agents according to the value they add or risks they present to compliance. As we use our data more effectively in this way, we will improve our ability to identify instances of poor tax agent standards.
4.2

What happens when the standard is breached

HMRC has several powers to address poor agent practice:
we can disclose cases of suspected agent misconduct to professional bodies for them to investigate further and consider disciplinary action
we can refuse to deal with a tax agent, pursue criminal cases, apply civil penalties where tax agents are found to have been dishonest, or suspend access to certain online services for tax agents
HMRC's Agent Compliance Team regularly holds constructive conversations with agents where there are potential concerns about their practices
We expect all agents who interact with HMRC to keep to our standards, regardless of whether they are a member of a professional body, or which professional body they belong to.
5.

Standards established by professional bodies

HMRC does not regulate agents. The commercial tax services market is self-regulating.

It is estimated that around 70% of agents are members of professional bodies, many of which set out standards expected of their members.
5.1

Professional Conduct in Relation to Taxation

The largest accountancy and tax professional bodies share a standard known as 'Professional Conduct in Relation to Taxation' (PCRT).

If agents meet the PCRT standard, HMRC does not envisage that our, much briefer, summary of certain important principles will place further requirements on them.

HMRC will continue to work with professional bodies to agree a single common standard for all agents.
5.2

The PCRT's fundamental principles

Three of the five fundamental principles in PCRT are repeated in HMRC's standard. These are:
integrity
professional competence
due care and professional behaviour
The maintenance of these is essential to the relationship between agents and HMRC.
The 2 principles not included are objectivity and confidentiality. These principles are fundamental to the agent-client relationship and it is the responsibility of the client to ensure they enter into contracts with agents covering these.
HMRC does not set expectations or regulate agent-client relationships - that is the domain of professional bodies.