Corporate report
Government Digital Strategy: annual report 2013
Published 10 December 2013
© Crown copyright 2013
This publication is licensed under the terms of the Open Government Licence v3.0 except where otherwise stated. To view this licence, visit nationalarchives.gov.uk/doc/open-government-licence/version/3 or write to the Information Policy Team, The National Archives, Kew, London TW9 4DU, or email: psi@nationalarchives.gsi.gov.uk.
Where we have identified any third party copyright information you will need to obtain permission from the copyright holders concerned.
This publication is available at https://www.gov.uk/government/publications/government-digital-strategy-annual-report-2013/government-digital-strategy-annual-report-2013
Overview
In November last year, we published the Government Digital Strategy, with its 14 actions. In December 2012, all but 1 department published their own strategies saying what they would commit to achieving against these actions. Every 3 months we've been reporting on what's happened, our successes and our challenges.
What follows is an overview of progress across government since last December; but you can also see, in more detail:
what we've achieved this year across all of government
what individual departments have done in 2013 against all the commitments they made and what they plan to do across all relevant actions in 2014
what has been done action by action in 2013 and is proposed on each action area during 2014
Digital Strategy objectives
The Strategy promised numerous benefits to users, to government, and to the country as a whole. Among the things we said we'd do were:
move all departmental, agency and arm's length bodies to GOV.UK, to make getting information simpler, clearer and faster
create digital services that are so straightforward and convenient that all those who can use them will choose to do so whilst those who can't are not excluded (starting with transformation of 25 of the highest volume and most important government services, so we could learn from the experience)
assess the services we are transforming that handle over 100,000 transactions each year against a service standard that sets out what great digital services should be like, and not letting them go live until they meet it
help civil servants understand the potential of digital to help them in their work, and gain the access and skills to use it well
improve the flexibility and quality of the technology underpinning digital services
broaden the range of smaller, highly skilled and innovative companies from the UK's burgeoning digital technology sector who can work for government by reducing barriers and simplifying tendering processes
potentially save between £1.7 and £1.8 billion a year by moving services from offline to digital channels (and more if they were fully transformed in the process)
Progress in 2013
GOV.UK
We'd already taken GOV.UK live in October 2012. Average weekly visits are now running at over 9 million, around double the level of the previous year's visits over the same period to the Directgov and BusinessLink websites that GOV.UK replaced. Overall, there were 425 million visits to GOV.UK and 1.2 billion page views in its first year.
At every stage of its development, GOV.UK has been rigorously tested in public against the needs of real users, to find out what works and what doesn't. Everything about GOV.UK is based, directly, on user needs. It's designed to be simpler, clearer and faster. It's designed to get people to the information and services they need as quickly and smoothly as possible. This is how digital public services are supposed to work.
We made more than 1,500 application changes to GOV.UK in its first year to improve the user experience and we continue to make improvements on a daily basis based on user feedback.
In April, GOV.UK was awarded the prestigious Design of the Year award. Judges unanimously voted for GOV.UK for its 'well thought out, yet understated design'. This was followed in June by GOV.UK winning both a yellow pencil and the coveted black pencil for the quality of its writing at the Design and Art Direction (D&AD) awards.
We built GOV.UK using open source technology. This means that government doesn't incur expensive software licensing costs. It also means it can be used by others – the New Zealand government recently adopted it.
We were hoping to get all departmental, agency and arm's length body sites moved across to GOV.UK by March 2014; this has been delayed because of difficulties in resourcing, which meant we didn't have enough people to do all the work. However, we have now resolved this and will complete the transition by July 2014. We've already moved around a third of these organisations across to GOV.UK - that's over 100 sites. See our transition blog for more details on progress.
Service transformation
Departments are working with the Government Digital Service (GDS) to transform and improve 25 of the most important high-volume services to make them digital by default. We report on progress continually through our transformation dashboard. They range from registering to vote to applying for EU farming subsidies; and from applying for benefits to arranging a prison visit. Some services have mainly individual users, others have business users.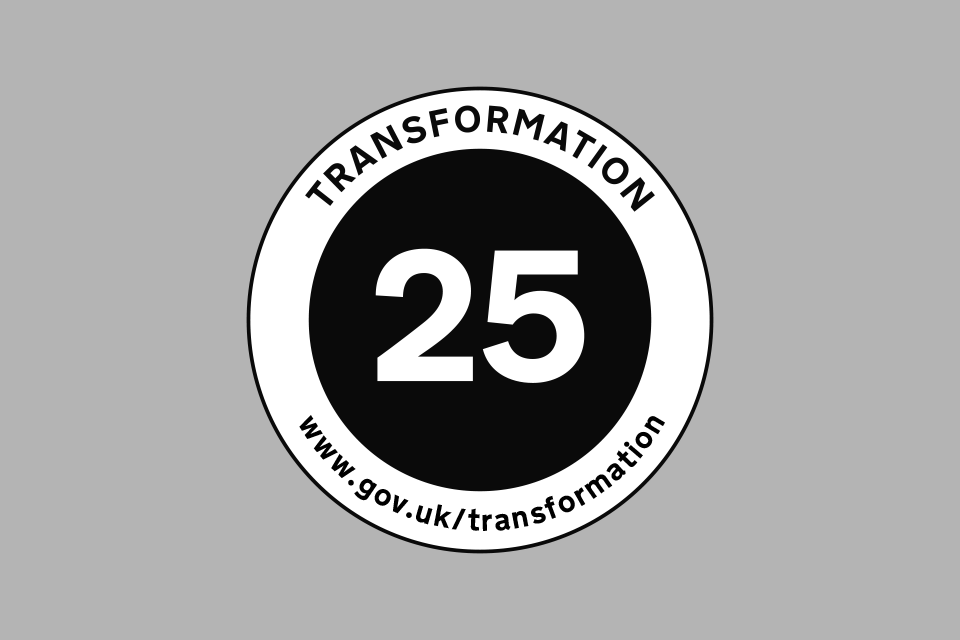 Progress has been good, although held back a little earlier in the year by resourcing delays. By the end of December, there will be 1 service with live elements (Student Loans Company), 15 in beta, and 6 in alpha. The services in public beta will be lasting power of attorney, employment tribunal fees, Carer's Allowance, and patent renewals.
Agile working methods are catching on within departments, most notably in DVLA, Land Registry (where team members are going through certified training) and in the Department for Environment Food and Rural Affairs (Defra).
Agile coaches are employed alongside a number of projects to complement the work of the GDS Transformation Team. Student Loans Company won the TECHEXCEL Best Agile Project award at the 2013 European Testing Awards and the Foreign and Commonwealth Office (FCO) Crisis Hub project, an agile product developed to support crisis response, was nominated for a 2013 UK Agile Award.
Achieving each service transformation is an important goal in itself; but we've got wider ambitions too. We want to learn from the transformation work and build expertise in departments so they can carry on and do more in the future. We're looking at how organisational structures and culture need to adapt, alongside improving staff skills.
There are still issues to resolve across a number of departments around procurement support, IT provision and improving the rules we work within. To get the most from new digital services, they need to be developed as a part of wider business change, and we're working with Digital Leaders from the departments that have exemplar services to identify how best to do this.
We're also working with these departments on assessing capability within exemplars to inform future development initiatives; both in the teams and departments involved, and potentially more widely across the civil service.
In April, we published our Digital by Default Service Standard, and our Service Design Manual that provides advice and guidance on how to achieve the standards we expect. They were well received by both public and private sectors, but we've been continually reviewing and improving them over the year to make them even more useful and accessible to users.
We've established the new role of service manager, accountable for delivering, operating and improving transformed services. We're starting to build a community of practice amongst the exemplar service teams. We've been bringing people together both online and through large events such as our series of sprint events, and less formal show and tell sessions.
Service managers alpha, Aviation House, 5 June 2013
Building capability
To do a good job, civil servants must be confident about how to build, operate and continually improve digital services; and use digital tools and techniques to make government policy and communications with the public and service users work better.
The Civil Service Capabilities plan, published in April, identified digital capability as a high priority. Departments have been running digital skills briefing and training sessions, targeted to their own services' needs. We're running specialist training such as the service managers induction and development programme for those leading on service transformation, and we've trained over 400 lead and content editors working on GOV.UK on user needs, content management and web writing.
GDS is also working across government to embed digital into each profession's curriculum, starting with Operational Delivery, Communications, Policy, Procurement and Project Delivery. Digital is being built into leadership development programmes for Senior Civil Servants. We produced digital awareness videos (covering transforming services with agile, listening to users, using social media in public services and starting with user needs.
We're encouraging civil servants to learn by doing to help them understand and use digital tools in the workplace. We're pointing them to the open internet tools that departments are already using successfully, linked to guidance, examples of how and where they are used, and to reliable and free training available on the internet.
Mike Bracken open internet tools
Encouraging civil servants to learn by doing
These videos and open internet tools that departments are already using successfully should help civil servants understand our approach and, more importantly, to learn by doing.
As well as developing the talent we already have, we've brought in digital specialists from outside to help us transform services swiftly. GDS has helped departments with advice on the right organisational design to achieve their objectives. Then, by using our recruitment hub and specialist digital and technology Benches - groups of people the government has identified in advance as suitable for particular short-term specialist roles who can take them up when they're required - recruit and retain individuals with the right digital and technology skills, whether on an interim or permanent basis.
We've also been working with the Open Policy Making Team and departments to increase the use of digital to support open policy-making, and engage with people. A number of departments such as the Department of Health (DH) and the Department for Business Innovation and Skills (BIS) have developed digital toolkits to take this forward, while FCO has developed a new core training course for policy officers on the use of digital tools in their work.
We're pushing to extend the use of social media across government, and to remove the technological barriers that block its use in some departments. We're beginning to see first-class expertise developing; recently one of our departments, Defra, won the 2013 UK Social Media Award for best use of Twitter. And use is spreading: FCO has seen the number of ambassadors and senior officials on Twitter increase from 3 in 2010 to over 60 now.
Technology and platforms
We've been working with departments on much-needed changes to technology in government, to equip government with the right technology to deliver great digital services.
We established the Office of the Chief Technology Officer (OCTO) in GDS and carried out a review of the operating model for government technology. As a result, we established the Technology Leaders Network as the engine for leadership, co-ordination and delivery of technology. We should now see huge and much needed change for the civil service, which will rank among our most durable and strategic reforms.
We published guidance for CTOs and the Technology Code of Practice in the Government Service Design Manual.
We've put in place our open standards principles and are now selecting and implementing open standards - through the Standards Hub - so that we can do just that. The Open Standards Board selected our first compulsory open standards in September 2013.
There's a lot of interest in what we're doing internationally - over the year we've signed Memorandums of Understanding with Estonia and The Republic of Korea. These are written agreements that establish principles for co-operation. The focus of the agreements is on technical standards and building digital government services based on open principles.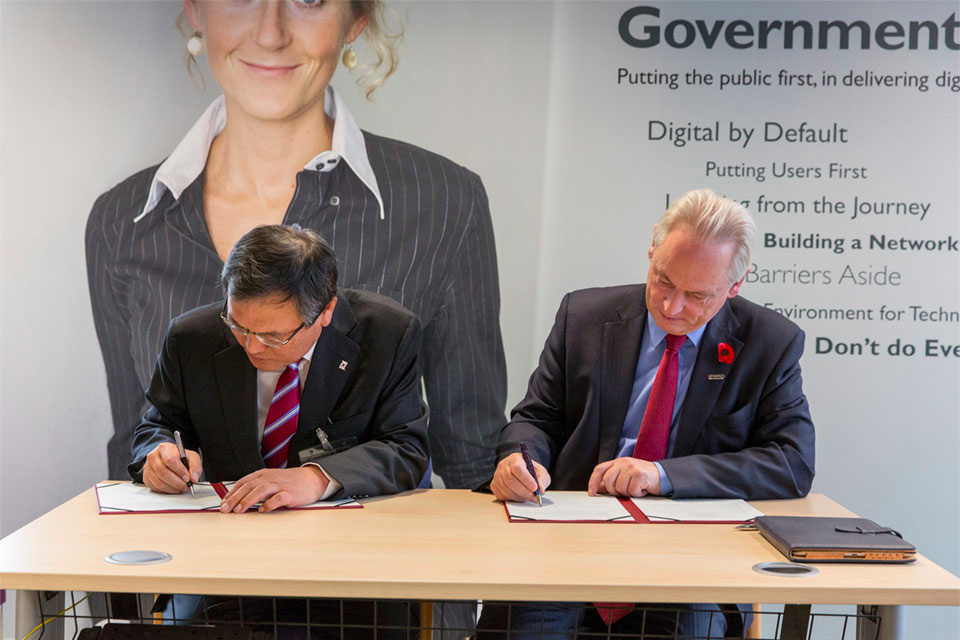 We're developing a common, cross-government approach to the things that everyone uses like desktops, hosting, etc (we're calling this Common Technology Services, or CTS). The first project for CTS is Cabinet Office Technology Transformation, to shape the common service design and operating model and showcase better approaches to IT projects.
Similarly, our work on getting the right companies in to work with government has taken a huge amount of effort. G-Cloud continues to attract new suppliers, over 80% of them small and medium size enterprises (SMEs), and we've now got a new digital services framework to help get the right people to work with us. The total spend for the framework is expected to be £40 million over the next 9 months. We're hoping this will give opportunities to new entrants who can deliver innovative, cost-effective solutions (and in particular encourage more smaller suppliers to come forward). It's a win-win; by working with a wider range of businesses, including more SMEs, we'll not only deliver world-leading digital public services, but we'll help growth and build a stronger economy.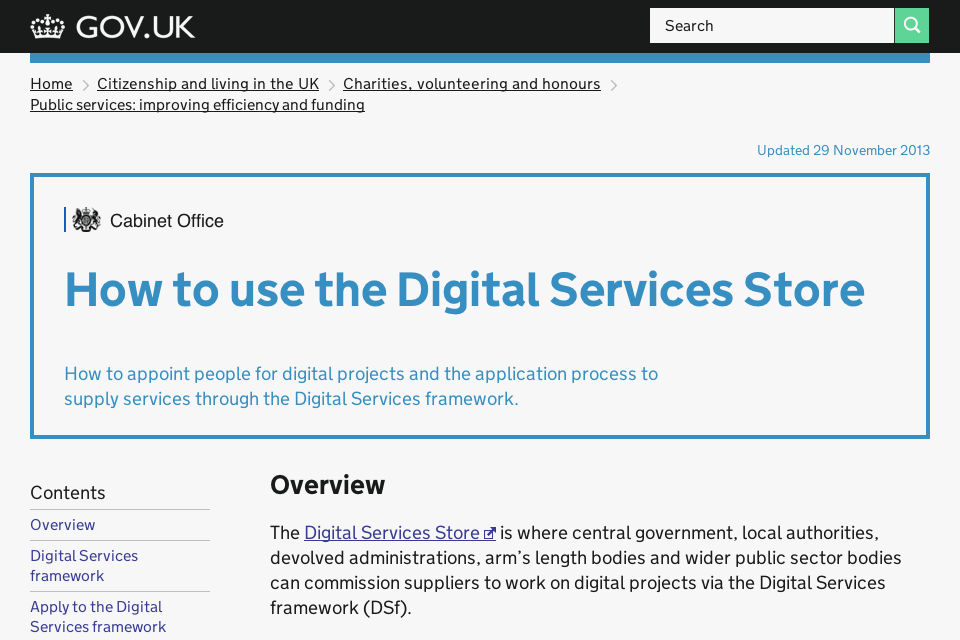 It's really important that people are confident that our systems are secure, and in particular that they can trust the way we handle their personal transactions. Our Identity Assurance Programme (IDA) has:
developed an IDA beta service based on common technical and operational components, supported by centralised commercial and funding arrangements
published new good practice guides establishing cross-government standards for the secure delivery of online public services
worked with government and non-government stakeholders worldwide (including privacy and consumer organisations) to develop interoperability and a market for IDA services
delivered the first cross-government framework for the delivery of IDA services by the private sector, and signed call-off contracts
established a user experience workstream to understand the requirements for increasing user participation and confidence in the service
We've also been establishing and developing various digital platforms which are critical to developing services which are consistent and responsive. For example, we now have a cross-government blogging platform on GOV.UK and our Performance Platform is helping an ever growing range of services understand their users needs and behaviour to help pinpoint areas for improvement and development.
Data trumps intuition!
Increasing access
We won't have succeeded unless more people switch across to using services online; when we wrote the Strategy, we pointed out that usage of government services lagged behind that of other sectors such as banking and retail.
We've been pulling together advice and case studies on successful channel shift to help services increase digital take-up; and we're starting to see real progress being made in encouraging and persuading users to move across to digital. For example, DWP Jobseeker's Allowance online claims increased to 82% in August 2013, up from 32% the year before.
We also need to help people go online to begin with. In the UK, 18% of adults are rarely, or have never been online, 36% of SMEs don't have a website and 24% of charities need support with basic online skills. People need help to get the right access, skills, motivation and trust to confidently take the plunge and go online.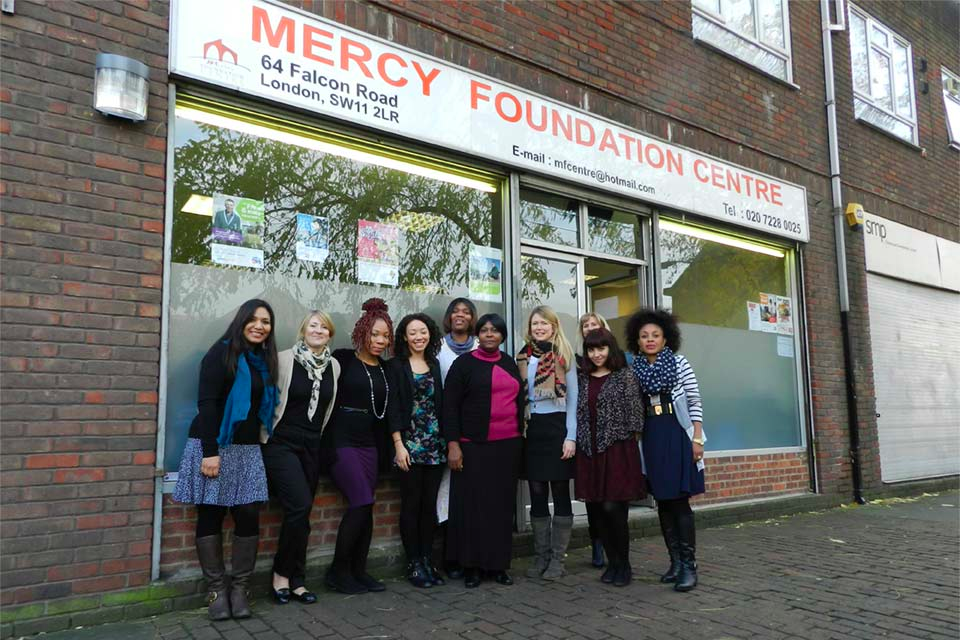 In the summer a cross-department team was established in GDS to work in government and beyond to increase digital skills in the UK. We've started working with partners across the public, private and voluntary sectors, particularly with Go ON UK, the digital skills charity chaired by Baroness Lane-Fox, that will act as a link between government and non-government partners.
We've started to assess the successes of digital inclusion initiatives, sharing what works and what doesn't work to help people go online. We will shortly publish digital inclusion principles developed with help from our departmental colleagues and our cross-sector partners. We'll be consulting the public on these principles, a first step towards a digital inclusion strategy that we will publish in the spring. This will say what departments, partners and GDS will do to help people go online.
And where people still remain unable to use digital services independently, we will provide assisted digital ways for them to use government digital services offline. No-one will be excluded.
We've been working with experts and stakeholders to understand user needs; for example, to understand the reasons why older people are completely or partially offline, and to explore potential design solutions. We've held market engagement events to identify potential suppliers and to help refine and articulate our requirements. And we are working with all 25 exemplar services to ensure that they have built assisted digital provision into their transformation plans from the very earliest stages, based on an assisted digital action plan that we'll review regularly.
Financial savings
The Government Digital Strategy aims to improve services for people but we can also save money at the same time. In June 2013, we announced that during 2012 to 2013, we'd already saved about £500m from IT spend controls and moving government services and transactions onto digital platforms. Of that, £42 million was saved by replacing Directgov and BusinessLink with GOV.UK.
Continued success
We've made real progress against the 4 action areas that Baroness Lane-Fox raised with the Minister for the Cabinet Office, Francis Maude, back in 2010.
Building expertise
We've established digital leadership in government, both through building expertise in GDS, but, even more importantly long-term, by helping departments start to get the right people with the right skills into the right roles (whether permanent or interim). This should make a difference in taking digital forward. Now we need to remove any barriers they face in doing a great job.
GOV.UK
We've got a world-class government web presence, GOV.UK, which makes it simpler, clearer and faster for users to get to the services and information they need. We'll be moving over 330 agency and arm's length public body sites across to it by next summer and, in doing that, we need to sustain the quality and style that our users have a right to expect.
Transforming services
We've started to make a real impact by transforming 25 high-volume and high-profile services across government. We not only need to deliver those redesigned services superlatively well, but also learn from them to identify broader changes that need to be made (in processes, systems and the way we do business generally) to embed these new ways of working.
Opening transactions and information
We've got agreement from ministers to start exploring how we might open up government transactions so they can be delivered easily by commercial organisations and nonprofit-making organisations and how we can make information available wherever people are on the web by syndicating content.
And in addition, we've also been indefatigable in ensuring no-one gets left behind as we take government digital by default by helping departments think about both what they can do to help people get online, and also what they need to do to assist people who may never be able to.
Finally, it's just been announced that Baroness Lane-Fox is stepping down from her role as the UK's Digital Champion. She's inspired people right across the civil service to make radical changes to how we deliver public services. She's always been challenging us to do better and always kept us focused on what matters most; users. But we'll still be working closely with her and with Go ON UK, to make sure everyone can make the most of the services we're building.
The tremendous impact she's already had, summed up by what's described above, is worthy of someone who called for a 'revolution'.
So, a great start, but lots more to do. Onwards!