Facilitating a £10m UK-Singapore satellite-based Quantum Key Distribution Collaboration
Singapore and the United Kingdom will partner to build and fly a satellite quantum key distribution (QKD) test bed, under a £10 million jointly funded programme
Details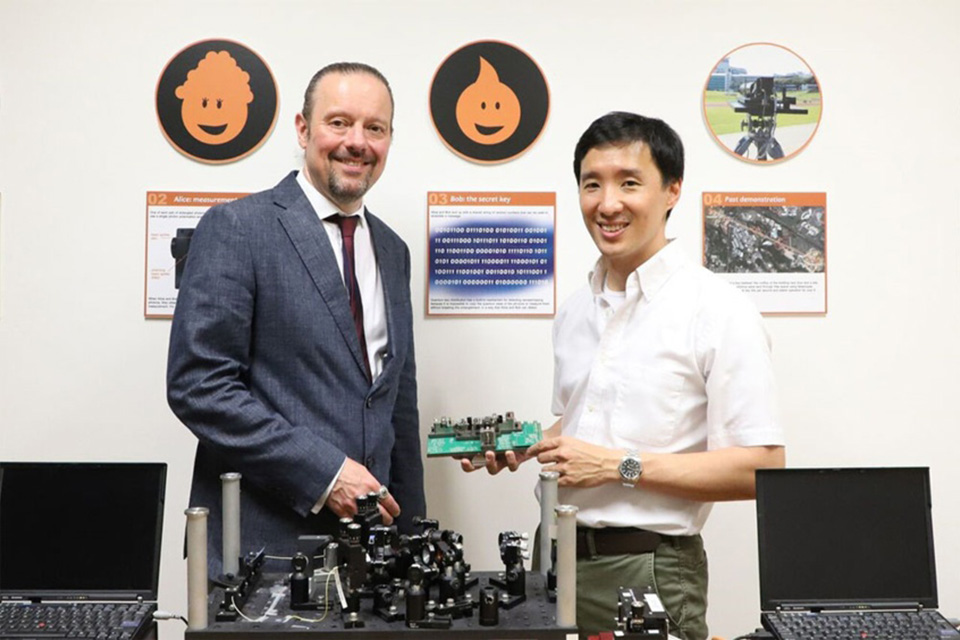 On 27 Sep 2018, it was announced that Singapore and the United Kingdom will partner to build and fly a satellite quantum key distribution (QKD) test bed, under a £10 million jointly funded research programme led by the Science & Technology Facilities Council (STFC) and the Centre for Quantum Technologies (CQT) at the National University of Singapore (NUS).
Behind the scenes, SIN Singapore has helped to provide a conduit for discussions with relevant UK and Singapore stakeholders to progress this joint endeavour.
An opportunity for joint collaboration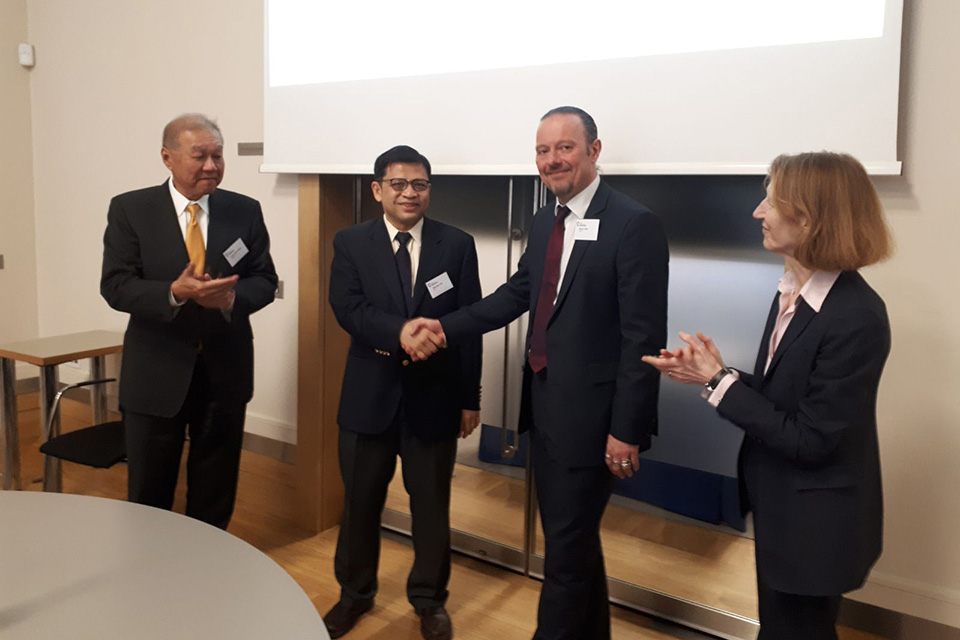 SIN Singapore invited STFC to participate in the inaugural UK-Singapore Science and Innovation Strategic Dialogue (SD) in January 2017.
The SD was created to facilitate UK-Singapore collaboration on science and innovation, to help deliver the Innovation and Research Partnership signed by our two Prime Ministers in 2014. Through the SD, STFC was introduced to the CQT and the National Research Foundation (NRF). SIN Singapore subsequently assisted STFC-CQT/NRF follow-up discussions.
In mid 2017, an opportunity for the UK and Singapore to collaborate on QKD research was identified. Discussions on the collaboration were held with stakeholder groups, supported by SIN, which eventually led to to an in-principle commitment at the the second UK-Singapore Strategic Dialogue by the two Governments to jointly fund a £10m collaboration.
The official announcement was made in Sep 2018, and broadcast through media channels in both countries.
Towards a successful and impactful collaboration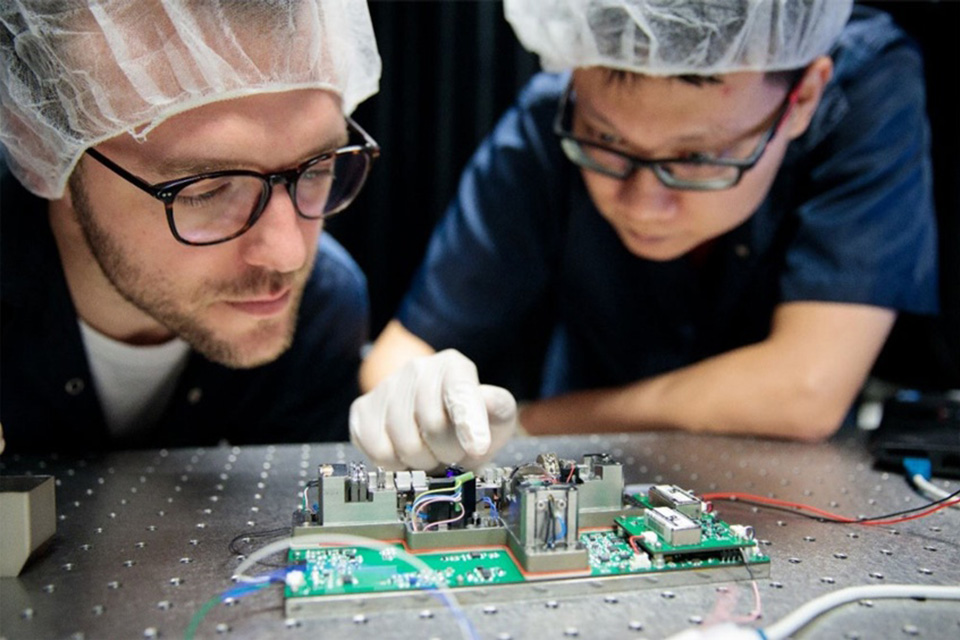 The £10m joint QKD research programme will see the CQT contribute its expertise in the building of rugged and compact QKD instruments, while STFC will contribute its expertise in innovative space technology and optical links needed for beaming QKD signals.
Satellite-based QKD is emerging as an un-breakable communication technology, far more secure than existing encryption techniques. The economic impact of this new joint quantum technology satellite mission means access to a global market thought to be worth up to US$15 billion (£11.5 billion) over the next ten years. The scientific impact of the collaboration will build on both countries' efforts to grow the space and quantum technologies sectors by staking a claim in the emerging QKD market.
The satellite is planned to be operational in late 2021.
SIN Singapore Contact: Hanbin.Zheng@fco.gov.uk
Published 3 January 2019