Medical Devices Regulations 2002: protocols
Updated 24 June 2022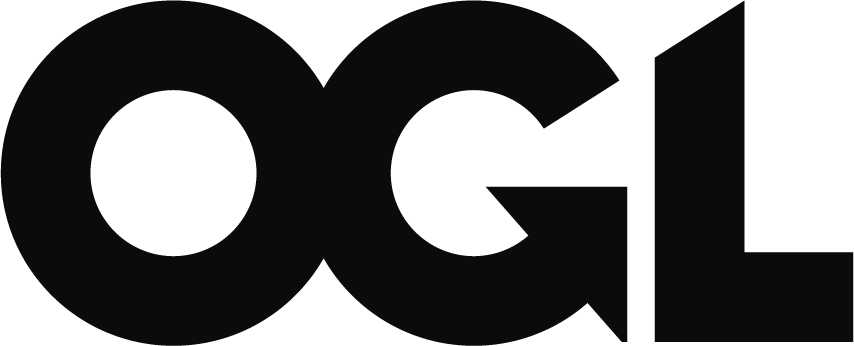 © Crown copyright 2022
This publication is licensed under the terms of the Open Government Licence v3.0 except where otherwise stated. To view this licence, visit nationalarchives.gov.uk/doc/open-government-licence/version/3 or write to the Information Policy Team, The National Archives, Kew, London TW9 4DU, or email: psi@nationalarchives.gov.uk.
Where we have identified any third party copyright information you will need to obtain permission from the copyright holders concerned.
This publication is available at https://www.gov.uk/government/publications/covid-19-test-validation-approved-products/medical-devices-regulations-2002-protocols-effective-from-1-march-2022
PROTOCOL in accordance with regulation 39A(2) and (3) of the Medical Devices Regulations 2002
The Secretary of State, in exercise of the power under regulation 39A of the Medical Devices Regulations 2002 and, in circumstances which give rise to a need to protect the public from a risk of serious harm to health, has decided to permit the placing on the market and putting into service of the coronavirus test devices that meet the conditions of this protocol.
1. This protocol applies to devices listed in the annexe to this protocol. An application has been made in respect of each of the listed devices under regulation 38A of the Medical Devices Regulations 2002, and that application has not yet been determined or withdrawn.
2. This protocol applies in the whole of the UK.
3. After the expiry of the relevant period in paragraph 4 and notwithstanding its continued listing in the annexe, this protocol ceases to apply to a coronavirus test device if the application that was made under regulation 38A of the Medical Devices Regulations 2002 is withdrawn or not approved.
4.The relevant period is: a. in the case of an application that is withdrawn, 10 working days following the day on which DHSC was notified of the withdrawal; or b. in the case where an application is not approved, 10 working days following the day on which the manufacturer was notified that the test had not been approved.
In this paragraph 'notified' includes notification by means of an email.
5. This protocol is valid from 1 March 2022 until 31 May 2022 for those on list A and until 31 August 2022 for those on list B, unless amended or replaced by a subsequent protocol before those respective dates.
6. Version number: 1
7. You can get in contact by email: validation@dhsc.gov.uk
8. You can also write to us at:
Department of Health and Social Care
39 Victoria Street
London SW1H 0EU

9. Change history: Version 1
Secretary of State for Health and Social Care
Date: 24 February 2022
Protocol annexe: list of exempted COVID-19 in-vitro diagnostic devices
Self-test protocol – 6 months
Manufacturer
Device name
IFU number
CE Mark
Acon Biotech(Hangzhou) Co., Ltd
Flowflex SARS-CoV-2 Antigen Rapid Test(Self-Testing); Flowflex SARS-CoV-2 Antigen Rapid Test
1151327403 Effective Date: 2021-06-29
CE Certificate Number No. V9 042074 0032 Rev. 00
SD Biosensor
SARS COV 2 Antigen Self Test Nasal
09441476001, V 2, 2021-06
CE cert number No. V1 075369 0058 Rev. 01
Acon Biotech (Hangzhou) Co., Ltd.
Hughes SARS-CoV-2 Antigen Rapid Test(Self-Testing)
1151297001 Effective Date: 2021-06-18
CE Certificate Number No. V9 042074 0032 Rev. 00
Guangzhou Wondfo Biotech Co., Ltd.
Wondfo 2019-nCoV Antigen Test (Lateral Flow Method)
P/N W634P0024 W634P0025, W634P0026, W634P0027, W634P0028 W634P0029) Rev. A2 Rel.:2021/05/28
CE Cert No: V9 0580080037 Rev.00
Healgen Scientific Limited Liability Company
Rapid COVID-19 Antigen Self-Test
: P/N GCCOV-502a-H1
GCCOV-502a-H2
GCCOV-502a-H3
GCCOV-502a-H5
GCCOV-502a-H7
GCCOV-502a-H10
GCCOV-502a-H15
GCCOV-502a-H20
Revision date: 2021-12-28
CE Cert No No. V9 092378 0008 Rev. 00
Zhejiang Orient Gene Biotech Co.Ltd
Rapid COVID-19 (Antigen) Self-Test
Revision 11-11-2021
CE Certificate Number: V9 092305 0003 Rev. 00
Hangzhou Laihe Biotech Co.; Ltd.
Novel Coronavirus (COVID-19) Antigen Test Kit (Colloidal Gold) for self testing
(Cat No.: 3030) V2.0/EN Effective Date: May 15,2021
CE Number- HL206 9313-1
SD Biosensor, Inc.
SARS-CoV-2 Antigen Self Test Nasal
L23SCR13JML02RI
CE Cert Number No. V1 075369 0058 Rev. 01
Beijing Beier Bioengineering Co Ltd
COVID-19 Antigen Rapid Test Kit
IFU revision date: 12.01.2021 Ref: COVID 19AG20-1.1
CE Cert Number 1434-IVDD-472/2021
Healgen Scientific Limited Liability Company
CLINITEST Rapid COVID-19 Antigen Self Test

Two IFUs containing product numbers but no IFU number or version number 1155633 (GCCOV-502-H1)
11556327 (GCCOV-502-H5)
CE Cert No. V9 092378 0008 Rev. 01