Letter from DVSA Chief Executive to approved driving instructors about coronavirus (COVID-19)
Published 22 April 2020
This correspondence was withdrawn on
This correspondence has been withdrawn because the guidance it contains is no longer current.
Check the latest:
Applies to England, Scotland and Wales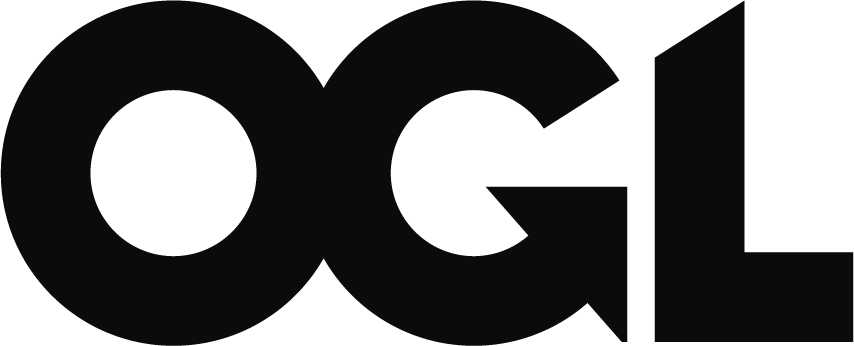 © Crown copyright 2020
This publication is licensed under the terms of the Open Government Licence v3.0 except where otherwise stated. To view this licence, visit nationalarchives.gov.uk/doc/open-government-licence/version/3 or write to the Information Policy Team, The National Archives, Kew, London TW9 4DU, or email: psi@nationalarchives.gov.uk.
Where we have identified any third party copyright information you will need to obtain permission from the copyright holders concerned.
This publication is available at https://www.gov.uk/government/publications/coronavirus-letter-from-dvsa-chief-executive-to-driver-and-rider-trainers/letter-from-dvsa-chief-executive-to-approved-driving-instructors-about-coronavirus-covid-19
Dear colleague,
I want to update you on what the Driver and Vehicle Standards Agency (DVSA) is doing to help slow the spread of the coronavirus, and advise you to look at what support the government has put in place for you.
Driving tests
As you know, we have suspended driving tests to help prevent the spread of the coronavirus.
We are continuing to provide emergency tests for those whose work is critical to the coronavirus response.
We will continue to prioritise these and match them against 400 volunteer driving examiners across Great Britain.
Not all driving examiners are able to provide this service because those particularly vulnerable from coronavirus need to stay at home. However, those staying at home are helping to process requests for emergency tests.
Providing driving lessons for people whose work is critical to the coronavirus response
I'm aware that some of the people whose work is critical to the coronavirus response will need to finish their driving lessons and be able to use a vehicle for their test. I'm very grateful to those of you who are able to continue providing lessons for those who need them.
In line with our plans to only provide tests for candidates who have an essential need, when taking lessons, we recommend that you ask candidates to bring appropriate ID with them demonstrating the need for them to take lessons - for example, an ID badge, payslip or letter from their employer.
We have shared details of the personal protective arrangements we're putting in place for driving examiners with the driving instructors' National Associations Strategy Partnership (NASP).
This partnership brings together the ADINJC, DIA and MSA GB associations. You may wish to consider similar arrangements if you're providing lessons for those who need it.
Following the latest Public Health England guidance
We also recommend that you put in place appropriate measures in line with the latest guidance Public Heath England and Cabinet Office guidance, to prevent the spread of coronavirus. This includes guidance on:
hand washing and use of hand sanitiser
having good ventilation in place where possible
cleaning shared surfaces in vehicles regularly
Working with you and your associations
I know how challenging the current situation is. I appreciate the impact our decisions have on you, your customers, your business and your family. And I fully understand the uncertainty is worrying.
We are holding regular conference calls with NASP to make sure your questions and concerns are shared with DVSA. I lead these calls, and it's a personal priority for me to make sure you have the information you need as soon as it's available.
NASP has published our answers to your most frequently asked questions, and they have produced a pack of information which you can find at www.n-a-s-p.co.uk.
Individual associations are also providing extra information and support - to members and non-members alike - via webinars, email updates and support lines. Please take advantage of the help and support that's available to you.
Financial support
The Chancellor of the Exchequer has set out plans that will see the self-employed receive up to £2,500 per month in grants for at least 3 months.
If you are eligible for the new scheme, HMRC will contact you and invite you to apply using a simple online form, with the cash being paid directly into your bank account.
HMRC aims to contact you by mid-May 2020, and will make payments by early June 2020.
The government is supporting businesses through a package of other measures during this period.
If your ADI registration expires by the end of June
If your ADI registration is due to expire by the end of June 2020, you can choose not to renew it right now.
You then have up to 12 months to re-register without having to take the qualifying tests again. However, you will not be able to charge money (or monies worth) for instruction while your registration has lapsed.
If you renewed your ADI registration in March
If you renewed your ADI registration in March 2020 and have stopped working, you can apply for a refund of your registration fee.
Email padi@dvsa.gov.uk with your name, ADI registration number, date of birth and postcode to apply.
You'll then need to cut up your ADI certificate (badge). You will not be able to charge for instruction after you do this, but you can re-register as an ADI up to the end of March 2021 and start work again without retaking the qualifying test.
Stay at home, protect the NHS, save lives
The single most important action we can all take in fighting coronavirus is to follow government guidance and stay at home to protect the NHS and save lives.
I do not underestimate the challenges this brings for you and your pupils.
When the government relaxes its social-distancing measures, we will make sure we help you understand how this will affect DVSA's services, your ability to return to work, and what it means for your pupils.
The priority for us now is to save lives in a different way than we usually do. But when things get back to normal, we will get back to our vital work of helping everyone stay safe on Britain's roads.
Thank you for your patience and understanding.
I hope that you, your family and your friends stay safe.
Yours faithfully,
Gareth Llewellyn
Chief Executive
Driver and Vehicle Standards Agency