We are responsible for the safe and secure clean-up of 12 nuclear sites and operation of one hydro-electric plant.
---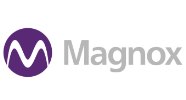 Who we are
Licensed under the Nuclear Installations Act 1965 and holder of the licence for 12 nuclear sites and one hydro-electric plant, we are the legal entity responsible for the following sites, which are owned by the Nuclear Decommissioning Authority:
Berkeley
Bradwell
Chapelcross
Dungeness A
Harwell
Hinkley Point A
Hunterston A
Maentwrog
Oldbury
Sizewell A
Trawsfynydd
Winfrith
Wylfa
Each site has a Site Stakeholder Group (SSG) or Local Site Liaison Council (LCLC) which acts as a liaison between the local community and the site. Independently chaired, the groups meet regularly to examine our work, as well as that of the Nuclear Decommissioning Authority and regulators. Membership includes local councillors, non-governmental organisations and other interested stakeholders. Find out more about our SSGs and LCLCs.
Responsibilities
We are responsible for ensuring that our activities are carried out:
safely, securely and predictably, with due regard for the environment
to the satisfaction of the Nuclear Decommissioning Authority
in the long-term interests of our organisation, our employees, the local communities and our supply chain partners.
What we do
We manage our sites through their lifecycles, overseeing all aspects of operation, defuelling and decommissioning.
This includes sending all used Magnox fuel safely to Sellafield for reprocessing.
Once defuelling is complete, preparations begin to place sites in a passive state through decommissioning and deplanting buildings and retrieving, treating and processing waste.
Care and maintenance (C&M) is the name for this passive state. C&M enables radiation levels to decay naturally over time. The sites are monitored during C&M and planned maintenance and inspections take place.
Final site clearance is the last lifecycle stage. The reactor vessels are dismantled and remaining waste is sent for disposal.
Our mission is to safely and securely deliver our 12 sites to closure with a workforce:
focused on achieving value for our customers and the taxpayer
motivated to deliver the site closure programmes
with clear future employment opportunities.
How we do it
Our primary goal is to protect people and the environment, and we work hard to minimise the environmental impact of our operations.
We engage with our stakeholders to seek the widest possible approval of how we manage our environmental responsibilities.
Our values guide us - they are essential for the business and underpin everything we do:
Safety – keep everyone safe
This is our core value. We always put safety and the environment first and strive for continual improvement.
Trust – do the right thing
We build mutual trust because we:
Act according to the principles that we believe in
Are open and timely in communications and interactions
Create positive experiences
Measure our success by the success of our customers, regulators, suppliers, stakeholders and colleagues
Do everything to be the best at what we do
Establish challenging but achievable goals and deliver what we promise.
Care and respect – look after one another
The business relies on employees working together towards mutual success.
We respect each other, honour opinions and ideas and look after each other's personal growth, development and success.
Priorities
Our work is as diverse as it is challenging. We pioneer the use of innovative techniques to accelerate decommissioning and clean-up.
To do this we organise our decommissioning work into programmes, to deliver safe, efficient and consistent solutions for hazard reduction across all our sites.
Asset management programme
This covers asset management, care and maintenance and business improvement.
Asset management is about getting the best value from the assets we manage.
Care and maintenance looks at how sites will be managed once they have entered this passive phase.
Business improvement works to make our processes as efficient as possible.
Waste management programme
Responsible for delivering our waste strategy and is split into projects and operations.
Waste projects provides the infrastructure, plant and equipment to retrieve, condition and store intermediate level waste and fuel element debris.
Waste operations supports active commissioning including retrieving, packaging, conditioning and placing waste into stores. It also manages and disposes of low level waste and non-radiological hazardous wastes.
Decommissioning programme
Responsible for making sites safe and minimising the amount of upkeep required during care and maintenance, and split into several workstreams.
The Site restoration project manages land quality issues across sites. It also looks at what the end-state for each site will be.
The plant and structures project covers bulk asbestos removal, deplant and demolition, safestore preparations and site closure work.
The ponds project aims to safely, economically and compliantly reduce the hazard of fuel storage ponds.
And the reactors project carries out safe and effective decommissioning of our reactors.
Defuelling programme
Responsible for retrieving and sending all used Magnox fuel safely to Sellafield for reprocessing. Wylfa is the only Magnox site left to complete defuelling.
Corporate information
Access our information
Jobs and contracts
Our Personal information charter explains how we treat your personal information.