How to apply for jobs at Magnox Ltd.
---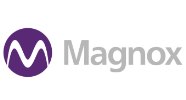 Current vacancies
View our current vacancies via Linkedin
View our current vacancies via Indeed
Work with us
We are responsible for the safe and secure clean-up of 12 nuclear sites and operation of one hydro-electric plant. Magnox Ltd works with the Nuclear Decommissioning Authority.
We manage our sites through their lifecycles, overseeing all aspects of operation, defuelling and decommissioning.
This includes sending all used Magnox fuel safely to Sellafield for reprocessing.
Once defuelling is complete, preparations begin to place sites in a passive state through decommissioning and deplanting buildings and retrieving, treating and processing waste.
Care and maintenance (C&M) is the name for this passive state. C&M enables radiation levels to decay naturally over time. The sites are monitored during C&M and planned maintenance and inspections take place. Final site clearance is the last lifecycle stage. The reactor vessels are dismantled and remaining waste is sent for disposal.
Our mission is to safely and securely deliver our 12 sites to closure with a workforce:
focused on achieving value for our customers and the taxpayer
motivated to deliver the site closure programmes
with clear future employment opportunities.
Our locations
Licensed under the Nuclear Installations Act 1965 and holder of the licence for 12 nuclear sites and one hydro-electric plant, we are the legal entity responsible for the following sites, which are owned by the Nuclear Decommissioning Authority:
Berkeley
Bradwell
Chapelcross
Dungeness A
Harwell
Hinkley Point A
Hunterston A
Maentwrog
Oldbury
Sizewell A
Trawsfynydd
Winfrith
Wylfa
Personal perspectives
What is it like to work for Magnox? Find out first-hand from some of our current employees who have gone on to have careers across the Magnox business.
Sian Downey, Senior HR Business Partner
Charlotte Hall, Health Physics Monitor
Pheobe Lynch, Reactor Decommissioning Engineering Manager
Craig Norman, Business Technician
Rewards and benefits
Holiday entitlement
The more important the work, the more important the play. Work/life balance matters to us. That's why we offer 25 days holiday as standard annual leave entitlement.
Public holidays
In addition to annual leave entitlements there are 8 public holidays per year observed as paid holidays within the company.
Pension
We offer an attractive defined contribution (money purchase) pension scheme. Up to 13.5% employer pension contribution depending on individual contribution amount.
Annual bonus
You'll have the opportunity to benefit from an annual bonus scheme, linked to company performance. Additional personal bonuses are also available to those individuals who hold management positions. (Note: the company reserves the right to review or withdraw the bonus schemes at any time).
Career Development
We are an exciting and challenging company to work for whereby you will benefit from interesting and challenging work that will help you develop and grow your skill set. We understand the benefit of completing formal qualifications and we support this
Rewarding our people
We are fully aware of the benefits that can be achieved when recognising the hard work and efforts of our people and that's why we have a number of rewards in place to be offer for individuals who go over and beyond, as well as recognising our employees loyalty to the us. These include:
reward and recognition
long service award
professional Institute membership.
We provide a number of family friendly policies, which contain benefits that exceeds the statutory requirement.
Our equality, diversity, inclusion and mental health commitment
We will provide equality and fairness for all our employees and not discriminate on the grounds of age, disability, gender reassignment, marriage and civil partnership, pregnancy and maternity, race, religion or belief, sex or sexual orientation. (These are the protected characteristics highlighted by the Equality Act 2010).