Magnox Ltd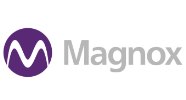 Contact Magnox Ltd
Media enquiries
Use these details if you are a journalist who has questions about our activities at a Magnox site or the impact of them on the community.
Supply Chain enquiries
Contact the supply chain team with any questions and comments about doing business with Magnox Ltd, including procurement.
Socio-economics
Please use this link for information on socio-economic support that is available for local communities.
Make an FOI request
Read about the Freedom of Information (FOI) Act and how to make a request.
Check our previous releases to see if we've already answered your question.
Make a new request by contacting us using the details below.
Information Access Manager
Magnox Ltd
Oldbury Technical Centre
Oldbury Naite
Thornbury
South Glos
BS35 1RQ
United Kingdom
General Enquiries and Freedom of Information (FOI) Requests
(+44) 01453 812882
Freedom of Information and Environmental Information requests during the coronavirus (COVID-19) pandemic
During the coronavirus (COVID-19) pandemic, Magnox Ltd will endeavour to answer all Freedom of Information and Environmental Information Regulation requests within statutory time limits. However, there may be delays due to the affects of the pandemic so please bear with us, we will answer your requests as soon as possible and try to keep you updated.

If you need further advice on your request please call 01453 812882.

You can also contact the Information Commissioner's Office (ICO), who are the UK's independent body set up to uphold information rights and for further advice on requesting information . Their helpline number is 0303 123 1113, and information is available on the ICO website at https://ico.org.uk/