Personal information charter
General Data Protection Regulation (GDPR)
---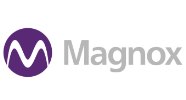 Changes to GDPR came into force on Friday 25 May 2018. Under the new regulations it is a requirement of those holding personal information to make sure the individuals concerned are aware of the content held and the purpose for which the information will be used.
Magnox is committed to treat information of employees, customers, stakeholders and other interested parties with the utmost care and confidentiality.
We ensure that we gather, store and handle data fairly, transparently and with respect towards individual rights.
We recognise that when you choose to provide us with information about yourself you trust us to act in a responsible manner. We believe this information should only be used to help us provide you with better service. That's why we have put a policy in place to protect your personal information.
If you need more information on this subject, or wish to find out what, if any, information we hold on you please contact d.p.o@magnoxsites.com.
In addition you can read more about our publication scheme here.