The Low Pay Commission is an independent body that advises the government about the National Living Wage and the National Minimum Wage.
---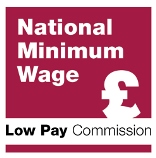 We submit a report to the government each October making recommendations on the future level of the National Living Wage and National Minimum Wage rates, and related matters.
Who we are
There are 9 Low Pay Commissioners drawn from a range of employee, employer and academic backgrounds. .
All the commissioners serve in an individual capacity. They are supported by a secretariat, which has 8 members of staff and is based in London. Details of the names and job titles of secretariat staff members can be found in the organogram.
Activities
We are responsible for:
carrying out extensive research and consultation, and commissioning research projects
analysing relevant data and actively encouraging the Office of National Statistics to establish better estimates of the incidence of low pay
carrying out surveys of firms in low-paying sectors
consulting with employers, workers and their representatives and taking written and oral evidence from a wide range of organisations
making fact-finding visits throughout the UK to meet employers, employees and representative organisations
Corporate information
Access our information
Jobs and contracts
Read about the types of information we routinely publish in our Publication scheme.