What we share and how we moderate comments on our social media channels, including Twitter, Facebook and YouTube.
---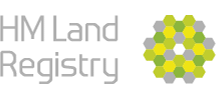 Channels
We maintain a:
We accept messages in English and Welsh and respond accordingly, in line with our Welsh language scheme.
Availability
Our social media accounts are actively monitored and managed between 9am and 5pm, Monday to Friday.
These sites may occasionally become unavailable. We will not accept responsibility for lack of service due to downtime.
Confidentiality and security
We cannot discuss individual cases on our social media channels. We will not ask you to disclose personal or payment information via these channels or by email. If you receive such a message, do not respond, as it is not from HM Land Registry and may be malicious.
Our social media channels are hosted and supplied by third party service providers. We advise you to read their terms of use and privacy policies before signing up for their services and posting comments.
Messages
We welcome recommendations, feedback, and ideas from our followers and aim to add value to conversations where we can.
We read all inbound messages and make sure that any emerging themes or helpful suggestions are passed to the relevant people in HM Land Registry. Due to resource constraints, we are not always able to reply individually to messages we receive.
To keep conversations open and public, we prefer not to send or receive direct messages on Twitter or Facebook. If you need to contact us for official correspondence, please use our contact form.
Following
If you follow or subscribe to any of our social media channels, we will not automatically follow you back. This avoids us having to deal with spam accounts.
We will follow organisations of relevance to HM Land Registry, the UK Government, and land registration. We may follow individuals, where appropriate. If we follow an account, it does not imply endorsement of any kind by HM Land Registry.
We will unfollow accounts we believe are malicious or spam.
Discussion policy
By using our social media channels you agree to our discussion policy. We reserve the right to block or remove the posts of users who do not follow this policy.
You will not post defamatory, abusive, profane, threatening, offensive or illegal materials.
If you wish to complain, you must follow our complaints procedure.
You will not post copyrighted materials not owned by you, unless you have the permission of the copyright owner to do so.
You will not post material that contains personal information.
You will not use HM Land Registry channels to promote commercial services.
We accept no responsibility for the opinions and information sent by others.
We will not offer legal or other professional advice.
We cannot give political opinions or comment on government policy, as we are bound by the Civil Service Code.
We moderate all comments posted on our blog. If a comment does not comply with our discussion policy, it will not be published.
We are not responsible for a member's misuse or misappropriation of any content or information posted.