High Speed Two (HS2) Limited is the company responsible for developing and promoting the UK's new high speed rail network. It is funded by grant-in-aid from the government.
---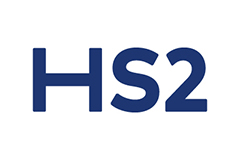 Who we are
HS2 Ltd began operations in January 2009. We currently employ around 1,500 people, with the majority of staff working at our headquarters in Birmingham.
Our vision is for HS2 to be a catalyst for growth across Britain. HS2 will be the backbone of Britain's rail network. It will better connect the country's major cities and economic hubs. It will help deliver a stronger, more balanced economy better able to compete on the global stage. It will open up local and regional markets. It will attract investment and improve job opportunities for hundreds of thousands of people across the whole country.
As a high-performing, innovative organisation, we will deliver value for money. We will do this by applying the best in worldwide design and construction techniques. We will keep a tight grip on costs. We are determined to deliver HS2 on time and on budget. We will achieve new standards in infrastructure delivery, operational resilience and passenger experience.
HS2 Ltd will set the standard for the delivery of transport systems and infrastructure by:
engaging with all our stakeholders fairly and meaningfully;
delivering value through effective management of the design and build programme; and
building and operating a safe, sustainable and reliable system to provide exceptional levels of service to passengers.
Our responsibilities
We are responsible for ensuring that the HS2 rail network is:
designed, built and operates to the highest safety standards
built and operates sustainably, responsibly and respectfully of the communities, wildlife and places it affects
reliable, seamless and easy to use for all passengers and well-integrated with existing transport systems
We also work with our suppliers to build a skilled workforce that supports economic growth across the UK.
Corporate information
Access our information
Jobs and contracts
Our Personal information charter explains how we treat your personal information.