High Speed Two Limited's equality, diversity and inclusion policy.
---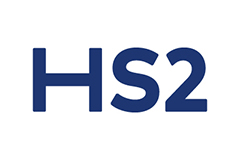 Purpose
Our equality, diversity and inclusion policy addresses the need for inclusion in our workforce and the planning, design, construction and operation of the High Speed Two (HS2) project.
Principles
The HS2 project will be a catalyst for the delivery of transport systems and infrastructure that will be inclusive by:
engaging with all stakeholders fairly
delivering value through effective management of the design
building and operating a safe, sustainable and reliable system to provide exceptional levels of service to passengers
We do this by:
embedding equality, diversity and inclusion in all our activities
working with stakeholders, including

other transport providers
affected parties including but not limited to tenants, landowners and occupiers
communities
staff
contractors
local and national government, and industry

approaching our activities proactively by

minimising the potential for discrimination, harassment and bullying
seeking out opportunities to promote inclusive development
seeking out the views of stakeholders
seeking to ensure that people with protected characteristics do not experience disproportionate disadvantage as a result of the planning, design, construction and operation of the HS2 project

creating opportunities for local, disadvantaged and underrepresented people and companies to benefit from the investment in HS2 by

increasing equal opportunity, skills and employment
promoting equal outcomes in the services the HS2 project will provide

promoting the effectiveness of the policy by
developing targets to measure progress
monitoring the implementation of the policy through the achievement of the targets
Scope
This policy applies to all employees including consultants, temporary workers, agency staff, secondees and other third parties working on HS2 Ltd premises on or behalf of HS2 Ltd.
It lets us address the needs of people and communities who have protected characteristics as specified by the Equality Act 2010.
HS2 Ltd's equality policy will be fulfilled through the HS2 Management System.
Suppliers and third parties will agree to implementing our equality policy through contracts and agreements developed by HS2 Ltd.