Women in business: mentoring other women to boost growth
Thousands of successful women have joined the drive to kick-start growth by mentoring other women wanting to succeed in business.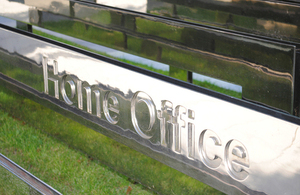 Inspirational mentoring champions include Specsavers founder Dame Mary Perkins and Dawn Russell, who survived cancer and now runs her own foundation aimed at boosting self-worth in young women.
Other high-profile ambassadors promoting mentoring include Hallett Retail founder Wendy Hallett and digital business entrepreneur Penny Power.
Home Secretary and Minister for Women and Equalities Theresa May said: 'Women are vital to Britain's economic future and the support of a mentor will help even more of them fulfil their true potential.
'The Government is working hard to help women make the most of their talents, but we cannot act alone. I'm delighted by these mentors' commitment to helping budding businesswomen succeed - and to making Britain prosper.'
Women in business
Last November the Home Secretary announced funding to recruit and train 5,000 mentors as part of a package of support for women in business. The Department for Business revealed a further 10,000 mentors would be recruited to support both male and female entrepreneurs.
If you would like to share your knowledge and experience with small business owners please click here http://getmentoring.org/  If you want to find a mentor to help you set up or grow your business please click here  http://www.mentorsme.co.uk/
The Home Secretary also announced updates to a range of additional support for women in business:
Think, Act, Report - case studies are being published today showing how adopting the principles behind the Government's voluntary approach to diversity at work has helped leading firms - including BT, Tesco and Ernst & Young - reap business rewards
Women's Business Council - the council is today publishing the work programme for its one-year mission to identify and break down the barriers to female success
Women and banks - the government is revealing the initial findings of its review to ensure women have equal access to the finance they need to start a business
Female entrepreneurs
The Home Office also published today details of a £2m programme to help female entrepreneurs in rural areas start or build their own business.
Equalities Minister Lynne Featherstone said: 'Britain has many talented women who will thrive as these Rural Growth Networks give them the tools they need to launch or develop their own businesses.
'Women are about half as likely as men to become entrepreneurs and we need to harness their untapped skills. Living in a rural area can also present specific challenges that these projects aim to address.'
Published 21 June 2012