Women at the heart of plans for economic growth
New support for women's enterprise was announced by the government today as part of the wider economic recovery plan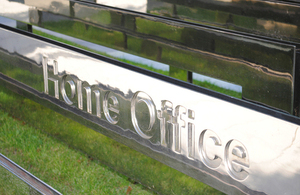 Funding will provide 5,000 mentors for new and existing female entrepreneurs as research shows women are only half as likely as men to be engaged in entrepreneurial activity.
This is just one of a broad package of measures the government has put in place to support women through the current economic challenges.
Home Secretary and Minister for Women and Equalities Theresa May said: 'For too long we have been overlooking the skills, experience and talents of women.
'Better use of women's skills could be worth billions of pounds to our economy each year so that is why this government is opening up more opportunities. This support package will help those who want to start or grow their own business.
'This is real, practical help, at a time when we need to find new ways of boosting enterprise and growth.
'This will be good for the economy and good for women.'
Recent research
Recent research by Delta Economics shows women who want to start their own businesses often have specific concerns around issues such as access to finance, building confidence, work life balance and working from home. It shows women also have different motivations for starting businesses, different goals and different target markets to men, which is why mentors trained specifically to reflect the needs of women will be a valuable resource.
The Home Secretary also announced today that the government will establish a Women's Business Council, to provide advice to government on what it can do to maximise women's contribution to future economic growth.
The announcement follows a wide-ranging consultation the government has carried out with women to ensure their voices are being listened to and are informing government policy.
One of the key findings was that women felt there was a need for greater flexibility from employers, which the government will address by extending  flexible working to all employees and by allowing parents to choose how best to share their parental leave after having a baby.
Notes to editors
1.  The funding for the mentoring scheme will be £700,000 over the next three years. We will announce more details on how the scheme will be delivered shortly.
2.  There has been a 30 per cent increase in the number of self-employed
women since 2000. More than a million women are now self-employed
3.   Delta research Delta Economics (2011) 'Challenges and Opportunities for Growth and Sustainability (COGS): A focus on women in the UK and Europe.'
4.   In 2009, 36.5 per cent of women felt they had the skills to start a business, compared with 52.5 per cent of men
5.   In August 2010 Lord Davies was tasked by the Business Secretary and the Home Secretary to develop a strategy to increase the number of women on the boards of listed companies in the UK. Following a wide consultation, Lord Davies published his recommendations in February this year, including that women should comprise 25 per cent of FTSE 100 boards by December 2015.
6.   Details of the Modern Workplaces consultation on extending the right to request flexible working and reforming parental leave
7.   Tesco, BT and law firm Eversheds are among the leading UK companies to sign up to the government's new framework for voluntary equality reporting, Think Act Report, which was launched on 14 September 2011.
8.  The results of the Strengthening Women's Voices consultation are published today.
Published 4 November 2011