News story
Women are the key to economic success
Lynne Featherstone speech on how giving women the opportunity to achieve their full potential would be key to economic recovery.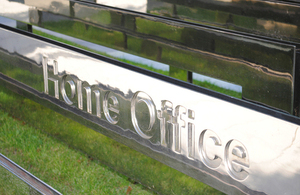 The Minister was joined by a number of senior buisiness women including Justine Roberts of Mumsnet and Deborah Mattinson, founding director of 'Britain Thinks'. Speaking at the event, she said:
'This government's first priority is to get our economy back in shape. Creating opportunities for women to achieve their full potential is at the heart of our approach.
'We have announced a new mentoring scheme for those who want to start or grow their own business. We are introducing flexible parental leave and extending the right to request flexible working, as well as increasing women's representation at senior levels and taking action to help close the gender pay gap.
'The government will also establish a Women's Business Council, to advise on what more we can do to maximise women's contribution to future economic growth.'
Economic benefits  
A recent study by the Government Equalities Office estimated that better use of women's skills could deliver economic benefits of fifteen to twenty one billion pounds per year. Tackling inequality is not just crucial for women but crucial for our economy.
Published 1 December 2011