Press release
Welsh Secretary responds to Labour Market Statistics
Office for National Statistics figures reveal further fall in unemployment in Wales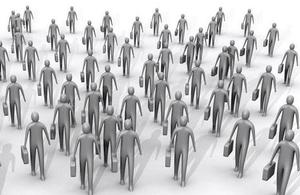 This government's long-term economic plan is working for the people of Wales, Welsh Secretary David Jones said today (11 June), as official figures reveal a further fall in unemployment in Wales.
The latest employment figures published by the Office for National Statistics (ONS) reveal that unemployment fell by 3,000 over the last quarter. Youth unemployment has also fallen by 1,300 this month, with 5,500 fewer young people claiming Jobseekers Allowance since this time last year.
While today's figures also revealed that the number of people in employment in Wales has fallen by 17,000 from the last quarter, there are now 10,000 more people in total in work in Wales over the last year.
Secretary of State for Wales David Jones said:
Last week, the Queen's Speech marked the next big step in this government's long-term economic plan. Today's figures show that the plan is working and the measures that this government has put in place has set Wales on the right course toward a stronger, more resilient economy.

However, there is no room for complacency. The impact of the 2008 downturn is still being felt and there is still more work to be done. Ours is a long-term plan, not a short-term fix. We need to ensure that everyone in Wales can benefit from an improving jobs market and the growing economy. Every job created means another family with more financial security and the prospect of a brighter future.

The biggest risk to Wales's future economic security would be to abandon a plan that is laying the foundations for a more financially secure future for Britain, for hardworking people and their families.
See the latest employment figures here
Published 11 June 2014