News story
Welsh Secretary responds to Autumn Statement
"UK Government's long term plan for sustained economic recovery is working"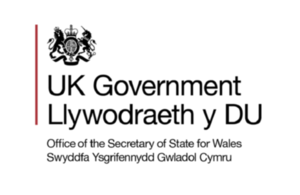 The measures announced in the Chancellor's Autumn Statement are further proof of the UK Government's commitment to providing a sustained economic recovery in Wales, Secretary of State for Wales David Jones said today (5 December 2013).
Mr Jones said the Chancellor's plans will support young people into work, make a real difference to the hardworking people of Wales, and assist Welsh businesses to invest, to create jobs and to grow.
The UK Government is giving young people a helping hand into the employment market. In a move that will help 64,000 young people across Wales and could save Welsh businesses £15 million, employer National Insurance Contributions will be abolished for under 21-year olds from April 2015.
Furthermore, Jobcentre Plus will also extend their services to provide support for 16-17 year olds who want to access apprenticeship and training opportunities.
The Government will also extend a range of measures to help the nearly 200,000 Small and Medium Enterprises across Wales get better access to finance by promoting lending to such businesses.
The Chancellor also announced;
an energy package which could see 1.3million households in Wales benefitting from an average £50 reduction in their electricity bills;
220,000 couples in Wales will be able to benefit through the introduction of the £1000 transferable tax allowance for married couples;
the cancellation of the planned Fuel Duty rise in September 2014 which would have affected Wales over 1.75 million motor vehicles; and
the statutory maximum price for MOT tests for cars will be frozen at £54.18 until 2015.
As a result of the measures announced by the Chancellor of the Exchequer today, the Welsh Government will receive an additional £100 million over the next two years.
Mr Jones said:
"As a result of spending decisions taken by this Government, the UK is now the fastest growing economy in the Western world. As a result of the actions we have taken, we are now starting to see the UK economy's recovery start to gain significant momentum.
"For young people, families, businesses and married couples, the Autumn Statement demonstrates that this Government is helping hardworking people in Wales by making a real difference to the cost of living.
"We will not let young people fall behind. This Autumn Statement is about setting the balance in the favour of employing those under 21 years old. But more must be done following the PISA results this week for Wales, which should be a wake up call across our nation.
"I hope that I can count of the support of the Welsh Government in implementing the new training in English and Maths for those coming out of school without GCSEs in these vitally important subjects. Young people need to be able to participate and achieve their potential – something that can only be achieved by the Welsh Government working in collaboration with us.
"The UK Government's decision to reduce the budgets of government departments across Whitehall will exclude local government authorities, enabling them to freeze council tax across England. I would also encourage the Welsh Government to take a big step forward towards helping Welsh people with the costs of living to do the same.
"Our commitment to improving UK infrastructure has also been further underlined this week, with the agreement of an in-principle guarantee to support the financing of Hitachi's new nuclear power station at Wylfa Newydd, and further investment in broadband provision.
"We are not going to squander the gains that we are seeing as we saw happen under the previous administration. The job is by no means done. We have and we are sticking to the plan to ensure a long-term sustained economic recovery for all hardworking people in Wales and across the UK."
NOTES TO EDITORS
For further information, please contact the Wales Office Communications Team on 020 7270 1362 / 029 2092 4204
Image Crown Copyright of the Wales Office
Published 5 December 2013
Last updated 6 December 2013
+ show all updates
Add Welsh translation
First published.