News story
Welsh Secretary: Manufacturing central to a successful Welsh economy
From the assembly of aircraft wings to the engineering of components for construction equipment, Secretary of State for Wales, David Jones…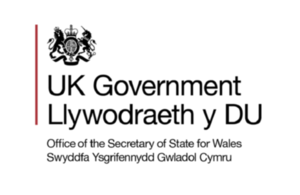 From the assembly of aircraft wings to the engineering of components for construction equipment, Secretary of State for Wales, David Jones will today see the important role the Welsh manufacturing industry has to play in the growth and rebalancing of the economy. 
During visits to Airbus in Broughton and JCB Transmissions in Wrexham, Mr Jones will meet senior executives and the members of the Welsh workforce that continue to make their mark on Britain's manufacturing sector. 
Mr Jones will be hosted by the Head of Plant at Airbus in Broughton, Paul McKinlay and will discuss the strength and importance of the aerospace sector for the UK economy. Mr Jones will tour the wing assembly plant which recently welcomed an order from AirAsia for 100 A320 planes, and meet with graduates and employees taking part in one of the UK's largest apprenticeship programmes.
Speaking ahead of the visit, Mr Jones said:
"Britain is number two in the world for aerospace, but we are number one in Europe. Airbus is making its own significant contribution to this success. As part of the Aerospace Growth Partnership (AGP), this Government is working with industry to help consolidate that position by tackling barriers to growth, boosting exports, and growing the number of high value aerospace jobs in the UK.
"At the Farnborough Air Show in July 2012, the AGP launched its Strategic Vision for UK Aerospace document which sets out a range of steps to achieve that aim - from supply chain competitiveness, to manufacturing capability and skills.
"Airbus' continued investment in this country is testament to the skills of our workforce and the confidence it has in our manufacturing expertise. We need to continue to back UK aerospace and encourage further investment in the industry."
Head of Broughton Plant, Paul McKinlay said:
Airbus in Broughton is a great example of where the UK can play a major part in an internationally successful product range -everyone who travels on an Airbus aircraft is flying on wings designed in Britain and manufactured in Wales. Airbus in the UK employs more than 10,000 people directly, and an estimated 100,000 in the extended supply chain. Our supplies and services are worth around £2 billion to the UK economy each year, and this visit by the Secretary of State for Wales underlines the importance of the aerospace sector to British success.
Following the visit to Airbus, the Secretary of State will visit JCB Transmissions based at the Wrexham Industrial Estate.  The site plays a pivotal role in the company's production of its highly productive fuel-efficient range of equipment used in farming and construction industry applications.
During his visit, Mr Jones will be met by JCB's Group Manufacturing Director, Mark Turner who will lead him on a tour of the site and outline the contribution the Wrexham site makes to the research, development and manufacturing of JCB products worldwide.
Speaking ahead of the visit, Mr Turner said:
Gear boxes and axles manufactured in Wrexham are quite literally turning the wheels of industry around the world, in agriculture on JCB Fastrac tractors and in the construction industry on JCB backhoe loaders and Loadall telescopic handlers. Our transmission systems are used not just in our UK factories but are sent to our overseas plants as well, so the Secretary of State will see for himself how JCB has become a global industry leader in cutting-edge transmissions technology. His visit to JCB Transmissions will help underline the important role that manufacturing can play in the North Wales economy.
Secretary of State for Wales, David Jones added:
The companies I am visiting today are centres of manufacturing excellence and are key employers in North Wales. Their successes reinforce how important it is to rebalance and rebuild manufacturing and engineering in Britain. While Airbus and JCB are experiencing success at home and abroad, we are under no illusions about some of the challenges experience by other manufacturers in Wales. This government is committed to working with businesses to try and do everything possible to help the process of re-industrialisation. Our aim is to create a strong and vibrant economy in Wales and manufacturing is central to this vision.
NOTES TO EDITORS
1. The Aerospace Business Leaders group, chaired by the Secretary of State for Business Innovation and Skills, involves a small number of CEOs from leading aerospace businesses across the UK. It meets once or twice a year and identifies issues of strategic importance affecting the sector. 
2. These are then taken forward by the Aerospace Growth Partnership (AGP) which brings aerospace business and government together to tackle barriers to growth, boost exports, and grow the number of high value aerospace jobs in the UKA
3. At the Farnborough Air Show in July 2012, the AGP launched its Strategic Vision for UK Aerospace document.  This explained that government and industry will continue to work together to develop the AGP's vision into a detailed strategy. A further document is expected to be launched early this year.
Published 31 January 2013