Press release
Welsh Secretary: 'Business in South East Asia and the Middle East is booming, which can only be good for Britain"
This week, the Secretary of State for Wales David Jones has embarked on a trade and diplomatic visit to Malaysia and Oman.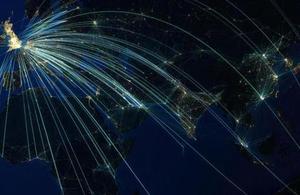 As a UK Government Cabinet Minister, Mr Jones will take the opportunity to meet with key business leaders to build on existing and new business links, as well as look at further opportunities for UK companies and institutions to operate in both regions.
Speaking shortly after arriving in Malaysia, Mr Jones said:
"Britain has to look at every business opportunity. Clearly over the past three years we have seen that business in South-East Asia and the Middle East is booming, which can only be good for Britain.
"Welsh exports to Asia and Oceania accounted for 11.7% of total Welsh exports in 2013 Q3. I am keen to see this figure rise, which is why I will be speaking to businesses, educational institutions and governments in the region to ensure British companies are being given the best opportunities to compete in the global race."
The British High Commissioner in Malaysia Simon Featherstone said:
"I am delighted that the Welsh Secretary is visiting Malaysia. His packed and varied programme will help deepen and expand the links between Malaysia, Wales and the rest of the UK in the fields of trade, investment, sport, education and science."
Whilst in country, Mr Jones will visit some of Wales' most established links, including the International University of Malaya Wales, which is the result of a partnership between the University of Wales Trinity St David and the University of Malaysia. He will also host a dinner at the residence for key business partners, including Rolls Royce.
Mr Jones will then return via Oman, where he will explore Foreign Direct Investment opportunities into the UK and opportunities for Wales in the higher education sector. Oman is already the UK's 9th largest trading partner in the Middle East and the UK Government already benefits from numerous business and diplomatic links to the country.
The British Ambassador in Oman said
"I very much look forward to welcoming Mr Jones on what I believe will be the first ever visit by a Secretary of State for Wales to the Sultanate. His visit follows a widely acclaimed performance by the Welsh National Opera in Muscat's Royal Opera House in December and will raise even further Wales's profile in Oman. This will be key to our aim of increasing trade, investment and educational links between Wales and Oman."
Note to Editors:
During the Prime Minister's visit in December 2012, Oman agreed to purchase Typhoon and Hawk aircraft worth £2.7bn.

For more updates of the Secretary of State's visit please follow us on @walesoffice
Published 17 February 2014