News story
Voices of the women of Syria
On International Women's Day the Foreign Secretary invites three Syrian women activists to describe what the revolution means to them.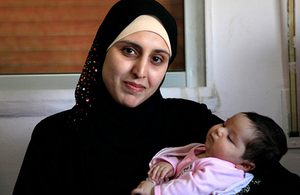 The Foreign Secretary William Hague:
On International Women's Day we celebrate the political, social and economic achievements of women, and reflect on the struggles they face in many parts of the world.
Helping to break down the barriers that hold women back is a cause that every Foreign Minister should champion. There is no greater strategic prize for the 21st century than the full social, political and economic empowerment of all women everywhere.
This must be the century in which women take their rightful place, in which hundreds of years of marginalisation are overturned and extinguished, and in which girls are born not into a world of narrow hopes and lesser protections, but into a world of equal treatment and boundless opportunity.
Conflict, which produces so much violence against women, is a major impediment to that goal. On this International Women's Day, my thoughts are with the women of Syria, who have seen their country and their children's future devastated over the last three years.
Syrian women have played a vital role in supporting and leading the popular revolution since it began in 2011. They are keeping families together in appalling circumstances. They have suffered appalling crimes in Syria's besieged cities. And over half of all Syrian refugees are women and children. Much of the task of rebuilding Syrian society will fall to the women of Syria, as it always does in societies affected by war. They are unsung heroines.
Syrian women must be represented at the peace negotiations to end the conflict. I urge the United Nations and other leading countries of the world to work with us to ensure a formal role for women's groups and civil society throughout the Geneva II process and the future transition in Syria. We need a strong and sustainable peace in Syria – and that means full participation for women.
The UK will continue to give funding and support to this process. We will also continue to assist independent women's organisations in Syria, and providing training to activists and experts on evidence collection for future use in criminal trials.
On this important day for women from across the world, I have invited a number of prominent Syrian women activists to describe what the revolution has meant to them, and their aspirations for Syria's future. It is time to hear their voices.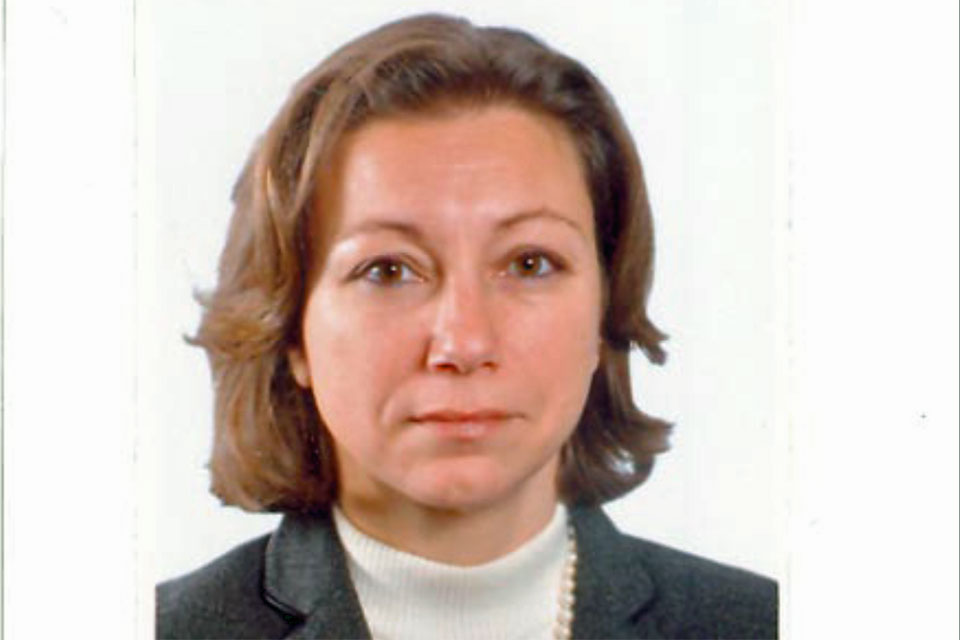 When young Syrian men and women began to demonstrate in spring of 2011, I knew that nothing was more important in my life than helping them succeed and gain their freedom. I supported youth groups working on the ground but I also wanted to carry their voice to the world and I joined the political opposition. As an opposition activist, I faced smear campaigns initiated by the regime and as a woman, I had to push hard to be heard by fellow opposition figures. I learnt, rather late in life, that women needed to unite and fight their way into the spheres of power and decision-making if Syria is to be the country of all its citizens.
The Syrian regime has actively encouraged sexual violence against women as a strategy to humiliate entire families and communities tear apart the social fabric. The women themselves feel they have been stripped of their humanity. Beyond documenting these crimes and alerting the international community, women activists inside Syria and in refugee camps are mobilized to bring relief to the victims, heal their wounds and raise awareness among their families about the need to protect the dignity of the women as part of the overall struggle; otherwise the regime will be winning on a very dangerous front.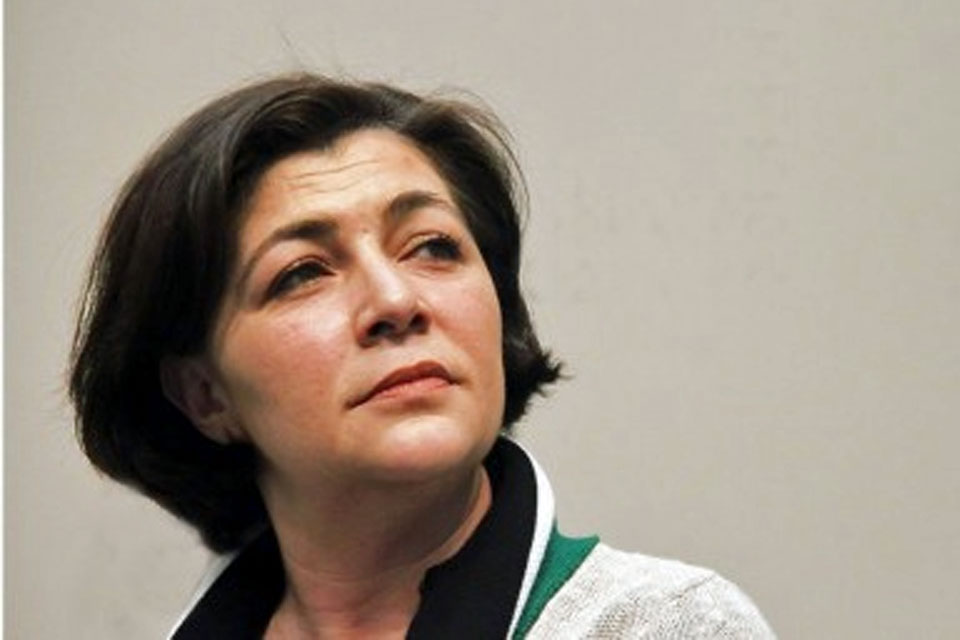 The call for freedom, dignity, and democracy in Syria serves as a reminder to anyone who hears the call: it is for everybody. Indeed, even as we achieve dignity or democracy or freedom, we must have also achieved full equality between men and women, or else the other concepts are moot.
Syrians have an opportunity, during this time of crisis that has befallen our country, to rebuild our society and our ethics, and to declare our values. When we call for equality of all citizens we have to recognize that all citizens must be represented. Therefore, Syrian women must be present at the negotiation table, on transitional committees, and in every forum that deals with the departure of Assad and the formation of a new state. We women have participated hand-in-hand with the revolution, and in many cases, gone far above and beyond our male counterparts, to ensure equality in a post-Assad Syria. Not just for women, but for Christians, Kurds, Alawites, and Druze; Syrian women have been at the forefront of the call for total representation for ALL Syrians.
Often, when I bring up these points, I am told that this is not the time to worry about women's rights; there are more important matters. I ask, "if not now, when? How can we call for human rights but neglect the rights of more than 50% of our society?" What could be more important than ensuring the rights of over half the population? Sometimes I am told that I am no more than a radical feminist. I respond with a polite "thank you" and ask why I am portrayed as a radical anything when all I am asking for is equality. Isn't it an Assad tactic to portray as "radical" any Syrian who dared to demand equality? Are we, in the opposition, resorting to the same demagoguery as the regime we're dedicated to replacing? Many say that since Western societies have failed to achieve gender equality we are under no obligation to do so, that we need hundreds of years to catch up to our Western counterparts. Again, we have an opportunity to rebuild, literally from scratch. We, as Syrians demanding freedom, dignity, and democracy; should take this opportunity to ensure an equal future for all.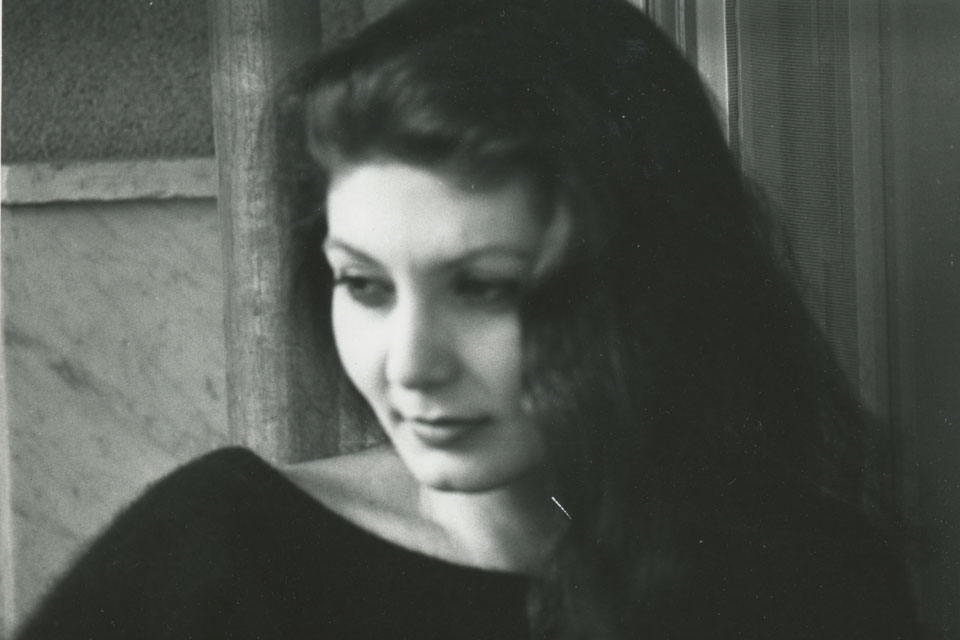 My family album illustrates the cataclysmic changes that took place in my lifetime. In the first half of the Twentieth Century, Syria had a nascent democracy after Independence from France, with a meaningful ballot box, elections, lively political parties competing in them; with a free press, freedom of protest, of speech and thought.
As if to bring this world back, I touch the early Kodak Technicolor image of my mother (in a floral, Dior-style gown – run up by her brilliant Armenian seamstress on a Singer sewing-machine from a Burda magazine pattern) smiling at me on a Friday outing, under the almond blossoms of Ghouta. I shudder, because I know we sit in the exact same spot where Bashar Assad later would throw chemical weapons at women and children like ourselves.
Europeans of three generations ago endured the monster Fascism. They suffered millions of lives taken, and historic cities reduced to rubble. It took a unified international military response, a Marshal Plan, the Nuremberg Trials, and a desperate import of foreign labour, to get a ruined, traumatised continent back on its feet. No such rescue operation has been conceived for us. Assad, following in his father's bloody footsteps, with Russian and Iranian military boots on the ground (kicking open our political prisoners' heads), was left to destroy our country, rendering half its population homeless and hungry. All because it had risen peacefully against his mafia family's 44 years of robbing the national coffers, and of imprisoning, raping, disappearing, 'suiciding' and killing whoever dared to stand in its way.
Our Baath Fascism destroyed not only political and economic well-being, but the social contract as well. The schools came under government control; foreign languages were abolished; as the dark arts of propaganda and brainwashing began. This had traumatic effects on individual families, making for distressed relations between the generations and the sexes – with grotesque pressures put on women, that might never be fully enumerated. We gradually were turned into North Korea, having been more like our Mediterranean neighbours, with a fearless joie de vivre that was the result of an independent judiciary, rights, and many ancient civilisations interwoven, that had given the world most of what it values.
In the 56 years since my birth, Syria was deformed by brutal men, who rode to power in tanks, and kept power with tanks, torture and genocide. With only class or sectarian grievance in their khaki pockets, and an insatiable greed to fill them, such ugly fuhrers had no understanding of our country, let alone of the region or the world. They trampled all political, economic and personal freedoms. They nationalised people's homes and land, making no poor tenant or peasant any better off, but destroying an entire class of enlightened women. My grandmother, an early suffragette and feminist, was rendered a destitute widow overnight by their 'reforms.' Her family were known for their charitable foundations, descended as they were from Abd al-Ghani al-Nabulsi, a Damascene Sufi writer and fakir, who left privilege behind to serve the poor, in a riches to deliberate rags story.
She was among the first to shed her conventional chiffon face veil in public; to create, with her like-minded female cousins from their own purse, schools and orphanages for girls across our country.
In old age, she turned her back on her own social class, who either fled the country in a massive brain drain, or sucked up to do business with the corrupt new regime.
She made her lush verandah the place where all the dignified workers of our neighbourhood could come, to tell her how much worse off they were, and how hungry their families. She would pick her scented Rosa Damascene blooms or handfuls of jasmine to offer them, with coffee and simple home-made biscuits served on her best famille rose china, and listen for hours to their daughters and wives, who wept their hearts out because they had found an affectionate, sympathetic (yet equally helpless) ear. I would be sent off with presents of apricot jam or toys for their children, from whatever we could spare at home. Her days of buying anything new had come to an end. She even swapped her pastel-coloured Sobranie cigarettes for the rough, local Hamra brand, laughing that the corn seller and she could now have a proper smoke together when he came to visit.
That was her feminism.
The Fascist Feminism of the Baath, that spawned Assad's ghoulish spokeswomen, who lie as they breathe, would have astounded her. Their zeal to exterminate our entire impoverished population would have infuriated and galvanised her.
I know she would have been a great activist in this courageous revolution.
Further information
How the UK is responding to the humanitarian crisis in Syria
On IWD Ambassador to the Republic of Korea writes about Korea's support for the Preventing Sexual Violence Initiative
Read about the UK's Global Summit to End Sexual Violence in Conflict
Celebrating IWD the Ambassador to Sudan writes about women from across Sudan who are inspiring change
Marking IWD the British High Commission in Namibia highlight their work strengthening community capacity to address gender and family-law issues
Read about events and announcements the UK government is supporting
Follow the Foreign Secretary on twitter @WilliamJHague
Follow the Foreign Office on twitter @foreignoffice
Follow the Foreign Office on facebook and Google+
Published 7 March 2014