News story
Vetflurane liquid 250ml – Product defect alert
A product defect alert for Vetflurane liquid, 250 ml bottle, manufactured by Virbac SA has been issued.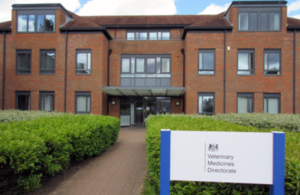 The VMD wish to make wholesale dealers and veterinary surgeons aware that the French Agency for Food, Environmental and Occupational Safety (ANSES), have issued a class II recall of the veterinary anaesthetic liquid Vetflurane 250 ml bottle (1ml isoflurane/1ml), Vm 05653/4166.
The recall affects batch number 5NDL, production date 03/01/16, expiry date: 03/12/17, for the UK market.
Re-sealed bottles may not be airtight because of a defect with the metal cap thread.
For more details contact: Chris Taylor, Technical Director, Virbac Limited, chris.taylor@virbac.co.uk Tel: 01359 243 243
Published 25 April 2016