News story
Committee on the Medical Effects of Air Pollutants: vacancies
The Department of Health are looking to appoint 6 specialist members to the Committee on the Medical Effects of Air Pollutants (COMEAP).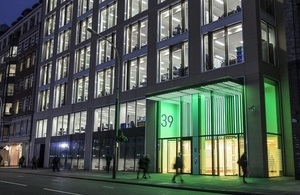 The positions
COMEAP is an advisory committee of independent experts that provides advice to government departments and agencies, via the Chief Medical Officer, on all matters concerning effects of air pollutants on health.
Specialist members of COMEAP need to have a proven track record of national or international achievement in one of the areas outlined in the person specification.
Specialist members will work alongside other experts to assess the current issues under consideration. They are expected to help in drafting advice for the general public and contribute to the work of COMEAP sub-groups or working groups.
Time and pay
Members will receive a meeting attendance fee of £123 and £30 reading fee for 3 meetings per year.
Application forms
COMEAP information pack for applicants (PDF, 77.4KB, 13 pages)
COMEAP specialist members application forms (MS Word Document, 221KB)
Annex A - monitoring information (MS Word Document, 49KB)
How to apply
If you require an alternative format such as Braille, large print or audio please call Samantha Alcock on 0113 254 5845 quoting the reference EC13-23.
The closing date for applications is midday 5 September 2013.
We value and promote diversity and are committed to equality of opportunity for all and appointments made on merit.
Published 10 July 2013