News story
Update on flooding - Saturday 26 December evening
Further statement from Environment Secretary Elizabeth Truss on flooding in the north of England.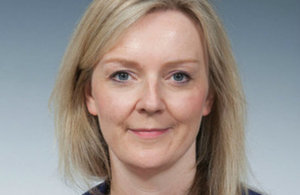 Environment Secretary Elizabeth Truss said:
Over the past 24 hours we have seen very high levels of rainfall on already saturated ground in Yorkshire and Lancashire. This has resulted in rivers rising to historically high levels and severe flood warnings being issued.

I chaired COBR meetings on Christmas Day and this morning to ensure that the best possible preparations were made and that local authorities, emergency services, the Environment Agency and the armed forces were working together to respond.

Late on Christmas Day it became clear that the majority of the rain was likely to fall in Lancashire and Yorkshire.

Therefore the Environment Agency and the army worked through Christmas evening and overnight to move temporary defences, pumps and personnel to those areas.

In both Lancashire and Yorkshire, emergency services and armed forces personnel from 2nd Battalion Duke of Lancaster's Regiment (2LANCS) have been working round the clock to warn, inform, to protect lives and properties and to evacuate vulnerable communities.

This work continues as we expect further impacts tonight and into tomorrow and beyond.

This is clearly a particularly terrible time of year for flooding to take place and families and business to suffer. I have every sympathy for their situation and I am determined to ensure that affected communities get all the support they need.

I am travelling to affected areas tonight with the Cabinet Office Minister, Oliver Letwin and Chief Executive of the Environment Agency, Sir James Bevan, to ensure that those working on the ground have all they need. A further COBR will be held tomorrow morning.
Published 26 December 2015