Press release
Unemployment down by 3,000 in Wales
Baroness Randerson: "These latest figures are another clear sign that the UK government's long term economic plan is working."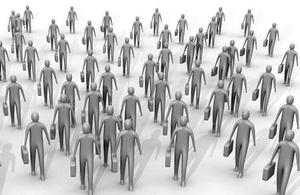 Unemployment in Wales fell by 3,000 in the 3 months to June, official figures published today (13 August) show.
This means that over the last year the total number of people out of work in Wales has dropped by 25,000 – in a clear sign that unemployment is on a downward trend in Wales.
The quarterly Labour Market Statistics from the Office for National Statistics also highlighted how the number of people claiming Jobseekers Allowance fell by 1,400 – the 17th consecutive monthly fall in Wales.
The figures come just weeks before the NATO Summit in Newport which will see the largest gathering of world leaders ever to take place in the UK and further help strengthen the economic opportunities for Wales - including those for the tourist industry.
New data published this week from the Great Britain Tourism Survey showed that:
There has been a 25% surge in the number of day-trippers coming to Wales in the first 5 months of 2014 compared to the same time last year.
The total volume of trips to Wales increased by 3.2% in comparison with the same period in 2013. 
Of the 19 million trips taken in Great Britain between January and March 2014, 7.8% of these were to Wales - an increase from the 6.8% share recorded in 2013. 
Wales Office Minister Baroness Jenny Randerson said:
These latest job figures are another clear sign that the UK government's long term economic plan is working by reducing long term welfare dependency and creating the right conditions for growth and prosperity.

Next month's NATO summit will provide further unprecedented opportunities for the Welsh economy and tourism industry as the global spotlight is shone on Wales and all that it has to offer.

We know there is more to do and we must never be complacent, but by sticking to our economic plan we can deliver a brighter future for businesses and hardworking families across Wales.
Read the latest employment figures here
Published 13 August 2014