Press release
UN General Assembly Group of Friends Burma Meeting
Representing the British Government, FCO Minister of State for Asia, Hugo Swire, attended the annual meeting of the Group of Friends of Burma at the UN General Assembly on 26 September.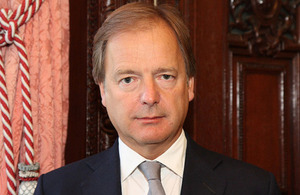 Commenting on a positive meeting, Mr Swire said:
We welcome the continued engagement of the UN and its member states in Burma to help assist the country through the challenges of transition to democracy. This was an important opportunity to share that message and to welcome continued progress in Burma. We were pleased that the Burmese government attended the Group of Friends forum for the first time, evidence that they are also willing to engage.

I stressed the importance of continued action to keep reforms on track, particularly the need to tackle violence and discrimination against Muslims and other religious minorities, to maintain progress towards nationwide peace, and to address the plight of the Rohingya community. I hope the government will support the need to reform the Constitution, a necessary undertaking if the 2015 elections are to be seen as credible.

The British Government remains committed to work together with the Burmese government, the UN, and wider international community to address these issues and maintain progress.
Further information
Follow Foreign Office Minister Hugo Swire on twitter @HugoSwire
Follow the Foreign Office on twitter @foreignoffice
Follow the Foreign Office on facebook and Google+
Published 27 September 2013