News story
UK welcomes UN Human Rights Council Resolution on Sri Lanka
Hugo Swire today welcomed the adoption of an important and historic resolution on Sri Lanka by the UN Human Rights Council.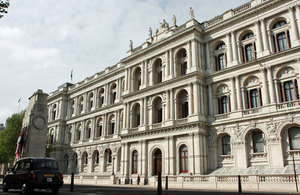 The United Kingdom co-sponsored this resolution and the one in March 2014 that called for an independent investigation by the Office of the High Commissioner for Human Rights.
Minister of State for Asia, Hugo Swire, said:
I warmly welcome the UN Human Rights Council's adoption of this historic resolution on Sri Lanka.

Last year, the United Kingdom pushed hard for a UN process that would shine a light on a traumatic period in Sri Lanka's history. We believed then, as we believe now, that for Sri Lanka to fulfil its enormous potential it must address the difficult legacy of its past.

With co-sponsorship by the Sri Lankan government, today's resolution sets Sri Lanka on a new path towards reconciliation and a more prosperous and inclusive future - a path which is clearly marked by the recommendations set out in the UN report and which, at every step, the United Kingdom stands ready to support.

I recognise this has not been an easy process for Sri Lanka, but I commend its people and its government for their willingness to take these brave steps forward.
Further information
Follow Foreign Office ministers on Twitter:
Published 1 October 2015