UK welcomes new air service to Haneda
New 'open skies' approach offers opportunity for air services to help further strengthen UK-Japan economic ties.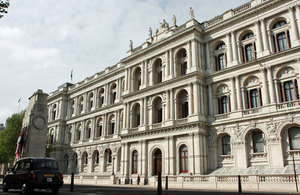 The UK government has welcomed the announcement of a new UK-Japan service from London Heathrow to Haneda Airport, which is closer to Tokyo's city centre than Narita. The UK hopes that this will lead to a further opening up of access to Haneda Airport and other new UK-Japan services being launched as a result. Recently Japan announced a new "open skies" approach to air services.
The UK stands ready to work with Japan to move ahead with further liberalisation of the UK/Japan market. For example, to allow airlines to operate services to and from Haneda Airport during the daytime and reforming pricing controls to allow airlines on both sides to respond more flexibly to market demand.
Speaking after the announcement, Foreign Office Minister Jeremy Browne said:
"I recently visited Japan and met with Japanese ministers to drive forward a stronger UK-Japan economic relationship. We discussed the important role air services can play in strengthening the UK's economic ties with Japan. The UK is Japan's largest European aviation market and the opening up of Haneda airport could bring significant benefits to consumers and industry. I welcome the new UK-Haneda service and support further liberalisation, including opening up access to Haneda during the daytime."
Published 24 September 2010