Press release
UK provides airlift support to UN Mission in South Sudan
An RAF C-17 containing emergency blast wall protection for the UN Mission in South Sudan has today been deployed to Juba.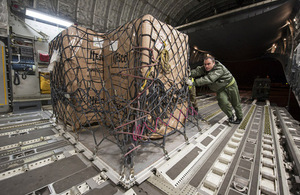 Her Majesty's Government today announced that the UK is providing airlift support to the UN Mission in South Sudan in order to transport much-needed equipment. An RAF C-17 has departed from RAF Brize Norton carrying blast wall protection. The C-17 flight follows the departure of 3 charter aircraft carrying similar equipment.
The security equipment has been requested by the UN to improve the physical protection of their compounds, which are currently providing refuge to over 76,500 internally-displaced persons across the country as a result of ongoing violence.
The airlift support is being funded by a joint Foreign Office, Ministry of Defence and Department for International Development (DFID) conflict pool fund, and delivered in partnership with Norway and Sweden.
Announcing the airlift, Minister for Africa Mark Simmonds said:
I commend the huge efforts taken by the UN Mission in South Sudan to protect civilians affected by the conflict. I am pleased that, together with our Norwegian and Swedish partners, we have been able to provide support that will assist in the protection of those inside the UN bases who sought shelter from the violence.

It is essential that both government and opposition forces put down their weapons to avoid further civilian deaths.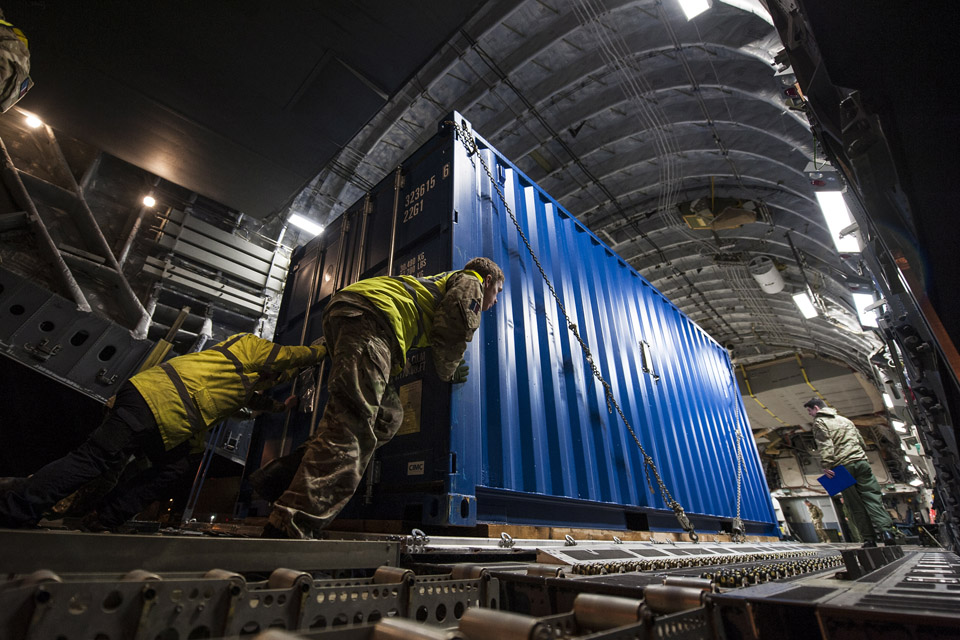 Defence Secretary Philip Hammond said:
I am pleased that we have been able to assist with RAF C-17 aircraft delivering blast protection structures. The UK is playing its part supporting the international mission to improve the security of UN bases in the country.
The Secretary of State for Development Justine Greening said:
The situation in South Sudan is causing huge suffering, with thousands of families forced from their home by the conflict. The UK effort is carefully co-ordinated so that MOD operations can help provide security to displaced people sheltering in UN bases where DFID is providing food, water and shelter.
Further information
Notes to editors:
The UK fully supports the work of the United Nations Mission in South Sudan. Since 2005 the UK has deployed a small number of staff officers in headquarters functions in both UNMISS and its predecessor the United Nations Mission in Sudan (UNMIS). In 2013/14 the UK contributed £38 million to support UNMISS work.
Further details of the UK contribution to UNMISS are publicly available on the United Nations website
Follow Foreign Office Minister Mark Simmonds on twitter @MarkJSimmonds
Follow the Foreign Office on twitter @foreignoffice
Follow the Foreign Office on facebook and Google+
Published 30 January 2014
Last updated 31 January 2014
+ show all updates
New pictures added
First published.