UK prepares for UN talks on women
Commission will focus on tackling violence in 2013.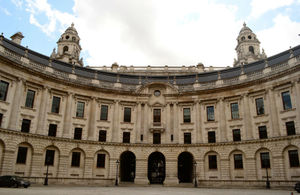 The UK has a lot to contribute and will make its presence felt when the UN Commission on the Status of Women (CSW) meets next year, Women's Minister Jo Swinson said today.
The commission's priority theme for its next session in March 2013 will be tackling all forms of violence against women and girls.
Speaking during a panel discussion in Westminster Hall, the Minister said the UK has learnt from the 2012 CSW session when member states were unable to reach agreement, and will do "everything in our power" to agree a set of global standards to protect women and girls.
Ms Swinson also highlighted the Government's ongoing work to prevent domestic violence in the UK and in international conflicts.
"Taking the lessons we learned from CSW 2012 and our experience of tackling domestic violence, I believe that we have a lot to contribute to CSW 2103," she said. "The UK will be there - including ministers, officials, NGOs and others. And we will make our presence felt.
"By working together with our partners I hope that we will achieve a positive outcome where violence against women is given the priority it needs; where Member States agree the language in the agreed conclusions; and where the rights of women are enhanced."
Further information
Published 18 October 2012