World news story
UK invites applications for Longitude Prize
UK reaches out to Indian innovators to participate in the coveted Longitude Prize using Indian seed funding.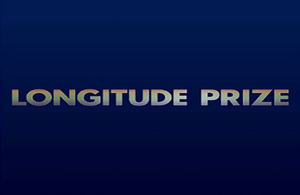 The Longitude Prize team is in India to encourage Indian researchers to compete in the prestigious £10 million Longitude Prize open to the world, to find a way to conserve effective antibiotics for future generations. A series of promotional activities are being organised across Chandigarh, Kolkata, Bengaluru, Chennai, Pune and New Delhi through this week to promote the Longitude Prize and to broaden the range applications from researchers and innovators in India.
The UK government announced a seed funding programme called the 'Discovery Awards' to further open up global innovation in developing diagnostic tools to combat the global threat of antimicrobial resistance (AMR). The Longitude Prize Discovery Awards will provide grants of up to £25,000 to participants who need access to funding in order to develop their ideas on transformative, novel point-of-care diagnostics that could significantly reduce the misuse or overuse of antibiotics globally.
The Government of India has recognised the urgency of the situation and has also announced seed funding to support Indian teams registering for the prize. The current total fund is at least £200,000, donated by GlaxoSmithKline (GSK) and the Biotechnology Industry Research Assistance Council (BIRAC) of India.
Tamar Ghosh, Nesta's Longitude Prize lead said:
The seed funding will support new and existing teams taking part in the Longitude Prize- a five year, £10 million challenge to tackle the threat of AMR. The funding will mobilise contributions from organisations supporting the goal of the Longitude Prize, to solve the issue of antimicrobial resistance through innovation and novel approaches to diagnostics.
There has been a 50% increase in teams from India competing in the prize since February 2016 – from 13 participants to 19 in July 2016.
The Discovery Awards are now open for applications, and the applications close on 26 August 2016. Therefore the team is organising new series of meetings and events across India, to reach out to as many innovators as possible across the country.
The £10 million Longitude Prize fund itself will be awarded for the 'winning' entrant to develop a diagnostic test for bacterial infections that is accurate, rapid, affordable and easy-to-use anywhere in the world. The challenge is open for five years.
Timeline
Timeline for the Discovery Awards (seed funding for teams registering for the Longitude Prize)
opening date: 16 May 2016
closing date: 26 August 2016 (midnight BST)
announcement date: Winners will be announced at the two year anniversary event on 21 November 2016 at the Royal Society.
Application process
Registered teams have been able to apply to the Discovery Awards via the Longitude Prize website from 6pm on May 16th, 2016/ If not already registered, teams have been asked to do so before they submit their application to the Discovery Awards.
To apply, teams have to complete a short online application form before midnight on 26 August. Initial filtering of applications will take place in September, followed by a shortlisting process. Shortlisted applications will then be reviewed by the Discovery Awards panel in October, and winners will be chosen. Winners will be announced publicly in November at the Prize's two year anniversary event.
Panel
Chair: Helen Goulden, Executive Director, Innovation Lab, Nesta
Co-Chair: Tamar Ghosh, Lead, Longitude Prize, Nesta
TBC, BIRAC
Andrew Bastawrous, PEEK Vision
Penny Wilson, Innovate UK and Longitude Prize Advisory Panel
Sumit Paul-Choudhury, Editor, New Scientist
Taslimarif Saiyed, C-CAMP, India and Longitude Prize Advisor
Till Bachmann, Microbiologist and Longitude Prize Advisor
For more information, please visit here.
For media queries, please contact
Stuart Adam, Head,
Press and Communications
British High Commission, Chanakyapuri,
New Delhi 110021
Tel: 24192100; Fax: 24192411,

Mail to: Sakthy Edamaruku
Follow us on Twitter, Facebook, Flickr, Storify, Eventbrite, Blogs, Foursquare, Youtube, Instagram, Vine, Snapchat @UKinIndia, Periscope @UKinIndia