Press release
UK Creative Industries powerhouse continues to grow
Employment in Creative Industries grows five times the rate of the wider UK economy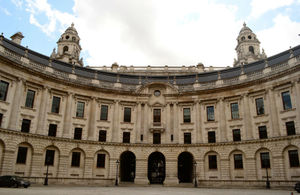 Employment within the UK Creative Industries sector has increased five times faster than the national average, according to latest figures published by the Department for Culture Media and Sport.
The Creative Industries: Focus on Employment report builds on the findings of the Creative Industries Economic Estimates published in January this year which revealed the Creative Industries contribute more than £8m per hour to the UK economy, and generate more than £70bn a year, and is outperforming all other sectors of UK.
The report published today provides more detailed information on employment within the creative industries by sector, region and Devolved Administration, as well as a range of additional measures.
Key findings include:
Over the last 3 years, employment within the creative industries has grown at 5 times the rate of the wider UK economy
Employment within the sector has increased by more than 10% since 2011
Creative Industries now account for 1 in 18 (5.6%)of all jobs in the UK
1 in every 10 jobs held by graduates in the UK was in the creative industries
Between 2011 and 2013, within the creative industries, there were increases in jobs of greater than 20% in the East of England (27.1%), the East Midlands (25.0%), the West Midlands (20.6%) and the Yorkshire and Humber (20.1%).
Culture Secretary Sajid Javid said:
The UK's Creative Industries are a huge success story and powerful force in driving economic growth. These figures demonstrate the sector is punching well above its weight and Government is committed to ensuring the right conditions are in place to allow the sector to continue to flourish.
Caroline Norbury, CEO of Creative England, said:
The UK is a true powerhouse of creativity and these figures are a testament to that. We know that there is an enormous pool of talented individuals and businesses that are based outside of the M25, so it is extremely encouraging to see a significant increase in employment in the regions and a fairer spread of opportunities for people in the creative industries.
This stats release forms a key part of Creative Industry Week - #CreateUK – a DCMS-led initiative to shine a spotlight on the success of the industry and its extraordinary contribution to the growth of the UK economy. Together with the industry, we'll be using #CreateUK to champion the success of the sector, explore the employment opportunities and look at what makes the UK's Creative Industries so exceptional. The week will include video interviews, Twitter debates, blogs and graphics. Find out how you can get involved.
Further information
Published 29 June 2014